Newsflash: sloe gin isn't only meant to accompany roaring fires and chilly nights. These five serves make the most of the spirit's summery side—and are perfect for your next warm-weather cocktail party.
Sipsmith Sloe Gin is certainly an excellent wintertime sipper, but we want to let you in on a little secret: sloe gin cocktails are also rather lovely during the summer months.
Though many of us associate sloe gin with Christmas and the end of the year, it's also a natural in a number of summer cocktails. Given that our take on the spirit is mellowed out by juicy, ripe berry flavours (but has a lower sugar content than most), it's evocative of a summertime bounty and also ideally suited for mixing.
For your next garden soiree, then—or simply for your next at-home drink—take inspiration from these five warm-weather cocktails.
SLOE GIN & LEMON TONIC
Lemon tonic and sloe gin are a perfect pair—and this alternate take on a G&T should be your go-to summer tipple.
We all know that the G&T is classic warm-weather sipping material, but have you considered a Sloe Gin & Lemon Tonic? Fruit-forward but still just as spritzy and refreshing as the original, it's one of our favourite sloe gin cocktails for summer.
25ml Sipsmith Sloe Gin
Lemon tonic
Fill a highball glass or copa with very cold ice. Pour in both gins and top up with the desired amount of tonic. Stir briefly to blend and garnish with a lemon slice and raspberry.
SLOE-JITO
A Mojito lover? Try our ginny twist on the classic serve for a sweeter, summer-ready way to sip Sloe Gin in the heat. The perfect refreshing cooler for your BBQ and summer parties.
Add all of the ingredients into a highball with crushed ice. Churn to mix the mint through, and garnish with a sprig of mint.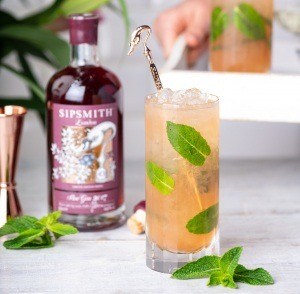 SLOE GIN SPRITZ
Spritzes are a staple of summertime sipping—and adding sloe gin makes the format even more irresistible.
We can't get enough of spritzes of all shapes and sizes—but a Sloe Gin Spritz is truly the way to our hearts during the summer months.
50ml Sipsmith Sloe Gin
10ml port
75ml lemonade
75ml Prosecco
Lemon twist and blackberry, to garnish
Fill a copa glass with very cold ice and add the first three ingredients. Stir gently to blend, top up with Prosecco, and gently stir again. Garnish with a lemon twist and blackberry.
SLOE BRAMBLE
Blackberries are at the heart of a Bramble and—with its complementary dark fruit flavours—sloe gin is a fitting complement.
40ml Sipsmith London Dry Gin
10ml sugar syrup
20ml freshly squeezed lemon juice
20ml Sipsmith Sloe Gin
Build in a rocks glass with cubed ice and stir. Top with crushed ice. Drizzle over sloe gin for the float, and garnish with a blackberry.
SLOE ROYALE
This serve couldn't be simpler—or more celebratory.
15ml Sipsmith Sloe Gin
100ml Champagne
Lemon twist, to garnish
Add the sloe gin to a chilled flute and top up—liberally—with Champagne. Garnish with a lemon twist.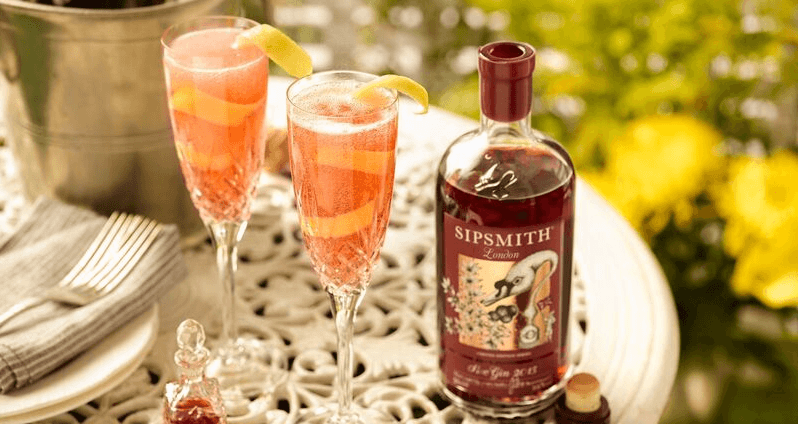 Don't forget to tag us in your summery sloe gin cocktails on social media @sipsmith; we love seeing how you sip at home.