Whether you're hosting a garden party, preparing a picnic or looking forward to an al fresco evening with friends, we suggest you toast the warm weather with these summer cocktails.

From a citrus twist on a classic gin and tonic to refreshingly bubbly spritzes and our fruity London Cup punch, these serves are all incredibly quick to make – and even more satisfying to sip.
Back by popular demand, our champion Strawberry Smash Gin makes a smashing return for 2022; crafted with real Wimbledon strawberries. A sipping essential, whether enjoyed during The Championships or in the garden with friends.
25ml fresh lemon juice
50ml soda water
Prosecco, to top
Freshly sliced strawberry, to garnish
Lime peel twist, to garnish
For this summertime tipple, add the gin, fresh lemon juice and soda water to a large wine glass filled with ice. Combine with a drinks stirrer then top with chilled prosecco and garnish with a freshly sliced strawberry and a lime peel twist.
This sparkling summer cocktail is a zesty version of a French 75, which the legendary barman Harry MacElhone created in 1915 at what is now known as Harry's Bar in Paris. Featuring just a few ingredients – including our Lemon Drizzle Gin and Champagne or Prosecco – it can be whipped up in moments. Make your sugar syrup in advance using our easy recipe and you'll be well prepared.
20ml freshly squeezed lemon juice
10ml sugar syrup
Champagne or Prosecco
Lemon peel twist, to garnish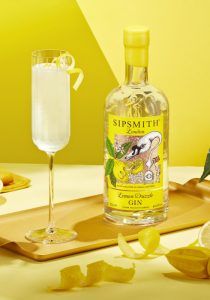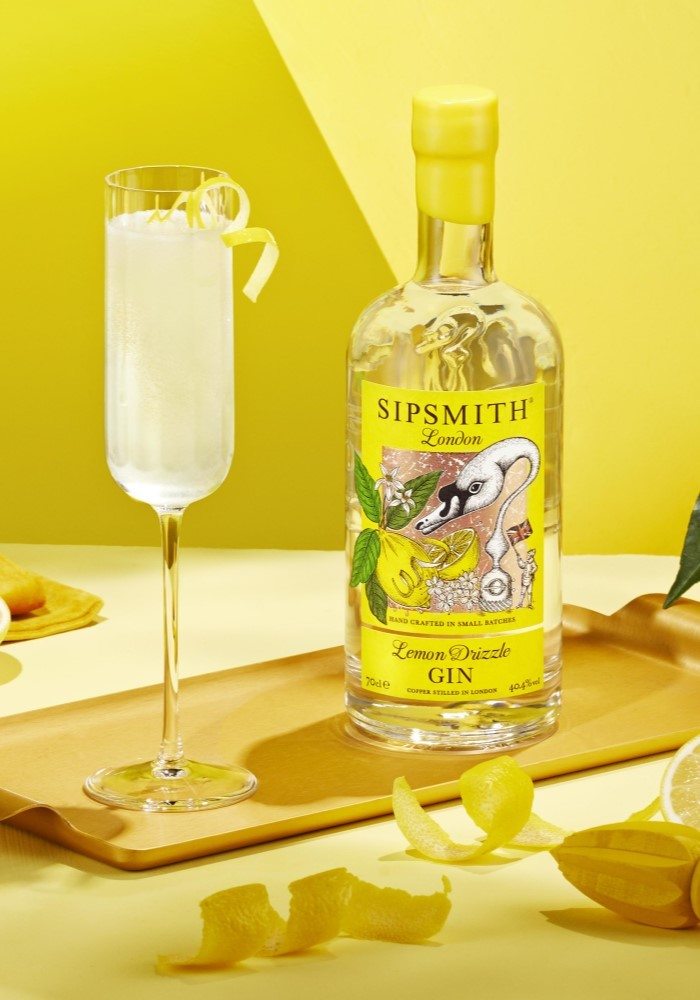 Combine the gin, lemon juice and sugar syrup in an ice-filled cocktail shaker and shake well to combine. Strain into a Champagne flute or coupe and top with chilled Champagne or Prosecco before garnishing with a twist of lemon peel.
3. Strawberry Smash Iced Tea
Crafted in celebration of the Queen's 70th Jubilee celebration, it's perfect served in a carafe and shared with friends. This recipe serves 4-6 people.
200ml Strawberry Smash Gin
350ml cold brew Earl Grey tea
100ml lemon juice
3 heaped tablespoons of seedless strawberry jam (or 50ml strawberry puree)
Thinly sliced strawberries, to garnish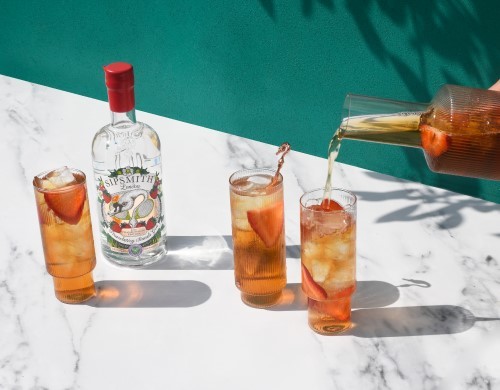 A little preparation takes this serve to the next level; pop 4-5 tea bags into 1litre of cold water in the fridge overnight to brew; this serves as the base of this fruity, aromatic serve (Cold water brewing means less tannins in your tea for a less bitter cold brew). Then, add your jam into a bowl and add a splash of hot water, then stir until it's at a pouring consistency.
Then you simply need to add all of the ingredients to a jug or carafe filled with ice, before serving into ice-filled highball glasses and garnishing with some thinly sliced strawberries.
Crafted by the talented distilling team at Sipsmith, our Zesty Orange Gin celebrates the classic London Dry style while dialling up the citrus. Fresh and dried orange peel combined with bergamot leaves impart a floral citrus and light warming spice on the nose, while touches of sweet marmalade and cinnamon can be detected on the palate.
150ml chilled, premium tonic water
Fresh orange wedge or twist, to garnish
To make a citrus-forward G&T, simply fill a tall glass with ice and add Sipsmith Zesty Orange Gin. Top up with tonic water – we use a premium variety such as Fever-Tree – and lift from the bottom of the glass with a stirrer or barspoon to gently combine. Garnish with a wedge of orange or a twist of orange peel and serve.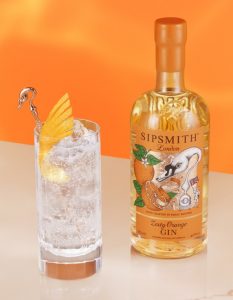 Sloe gin isn't only for winter, and this spritz proves just how summery the spirit can be.
First, we distil our award-winning London Dry Gin in copper stills. Then we leave it to rest on wild sloe berries that are picked in autumn. The result is a truly handmade sloe gin that's bursting with flavour.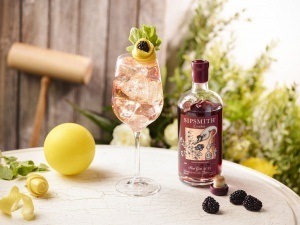 50ml Sipsmith Sloe Gin
10ml Port
75ml lemonade
75ml Prosecco
Lemon peel twist and a blackberry, to garnish
Fill a copa de balón or large wine glass with ice and add the gin and Port. Top up with lemonade and Prosecco, and gently stir to combine. Garnish with a twist of lemon peel and a fresh blackberry.
For an evening of sipping in moderation, our sensational alcohol-free spirit – FreeGlider – is the perfect treat to enjoy when you're not drinking alcohol.
50ml FreeGlider
20ml lemon juice
15ml sugar syrup
6 fresh raspberries
1 egg white or 25ml egg white substitute
Raspberry, to garnish
Combine all of the ingredients in an ice-filled cocktail shaker, and shake well to combine. Strain into a chilled cocktail glass and garnish with a fresh raspberry.
London Dry Gin paired with prosecco is a match made in heaven. This simple serve is a real crowd pleaser, and best enjoyed while soaking up rays of sunshine.
25ml freshly squeezed lemon juice
25ml sugar syrup
100ml prosecco
Apple slice, to garnish
Fill a copa de balón or large wine glass with ice and add the gin, lemon juice and sugar syrup. Top with prosecco and gently stir to combine. Garnish with a slice of apple.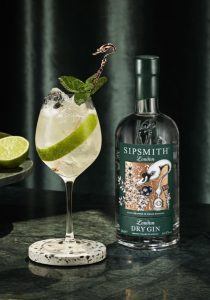 Be sure to share your cocktail creations with us on social media @sipsmith, as we love seeing how you are celebrating the summer.