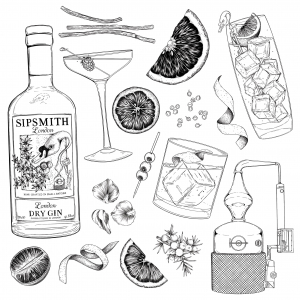 When we spotted 'World Book Day' noted in our diaries (the 5th of March, for those wondering), we thought it'd be a wonderful excuse to catch up with our friend and inksmith Maggie Enterrios, illustrator of our Gin Cocktail Book, SIP.
Just like us, Maggie is someone who "delights in details", and uses an outrageously charming level of intricacy in her illustrations. Depicting our ingredients, our garnishes and our London Dry Gin, her designs bring every page of our gin cocktail book – SIP – to life. Here, she talks about creative inspiration and the importance of analogue in a digital world…
"Design is like storytelling – it needs a human touch"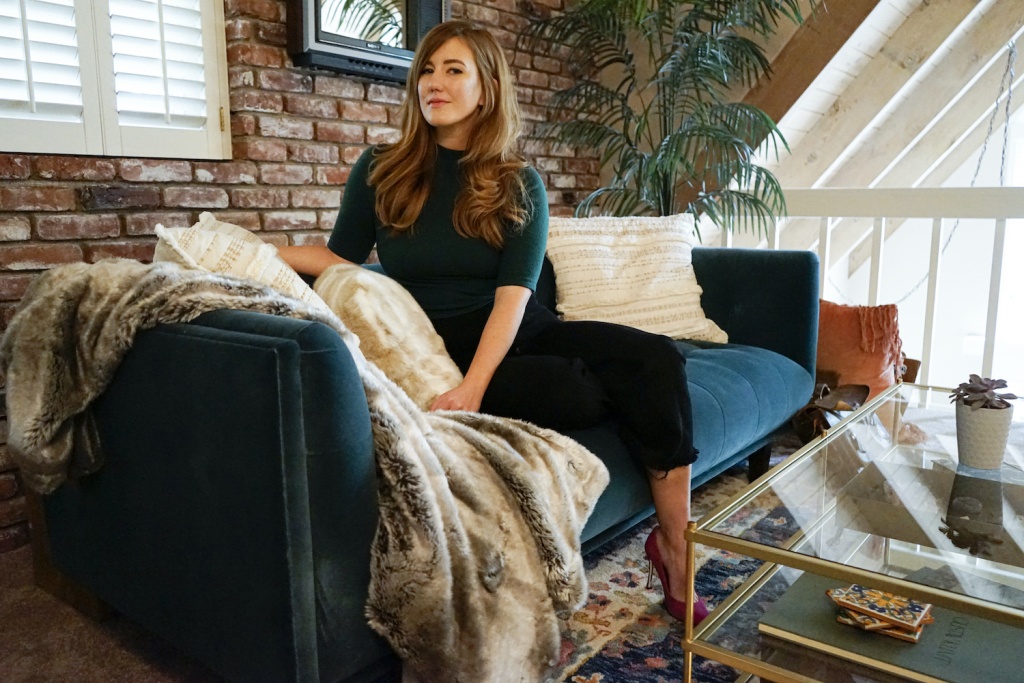 "I have always been a maker"
From drawing and writing to sewing or cooking, I have always pursued creative endeavors and I knew I wanted a career where I could make something fulfilling every day. Illustration provided an incredible avenue to accomplish those goals. It's an age-old profession that requires great technical skill, but also the chance to experiment and be playful.
"To become an illustrator, I gave myself the gift of time"
It took more than five years of full commitment to transition from being good at drawing to mastering my specific Maximalist style of illustration. I spent years as a graphic designer at technology start-ups while secretly working evenings and weekends, preparing to someday take a leap of faith.
"I like to experiment and explore"
When I create art, I am free to explore layers of complexity that don't fit traditional design rules. I like to experiment with changing perspectives and scale, creating scenes that dance somewhere between reality and fiction. I prefer my work to be pretty at first glance and more rewarding when you look closer. Decoration should be encouraged! I have a background in working with analogue design tools: paper, ink, rulers and eraser dust. Even as my work evolves and enters a digital space, there are no shortcuts. I can't click buttons or check boxes to make my artwork suddenly appear. You have to take a personal approach to bring a nuanced story to life.
"I admire true skill and commitment to a craft"
I'm fascinated by weavers, woodworkers and metalsmiths: people who have studied and refined their skills, and don't shy away from time-intensive work.
"I appreciate the tactile experience of holding a beautiful hardback book"
As a dinner party enthusiast, I love reading recipe books. I mark my favourite pages and return to them again and again, adding new splashes and stains each time. The SIP recipe that I keep coming back to is the Rhubarb Jammer. It fits my palette perfectly: bright, citrusy and just a tinge herbal from the rhubarb. I made it with homemade jam one snowy winter's day.
Our gin cocktail book is the perfect companion to your London Dry Gin adventures. Add SIP to your reading list this World Book Day and you'll discover 100 gin recipes that are made with just three ingredients.