For those of the Sipsmith persuasion, we've selected five of our very favourite Christmas Day cocktails to accompany every step of your celebrations.
What's a gin lover to do when December 25th rolls around? From Christmas morning, all the way up to your evening nightcap, we've dreamed up the perfect liquid accompaniments to your celebrations. These Christmas Day cocktails will leave you merry and bright—and in quite the festive state of mind. 
Christmas Morning: Red Snapper
Whether or not you've spent Christmas Eve tippling, a restorative Red Snapper is the perfect way to accompany the Christmas Morning festivities. If you sip it whilst still wearing pyjamas, then all the better.
Juice of ¼ lemon
6 dashes Worcestershire sauce
3 dashes Tabasco sauce
Tomato juice
Celery salt
Freshly ground black pepper
Fill a highball glass with ice and add all of the ingredients. Stir with a bar spoon, gently, to blend, before garnishing with the pepper, a sprinkling of celery salt, and either a slice of lemon or stick of celery—your preference. 
Before the Feast: Gingerbread Sour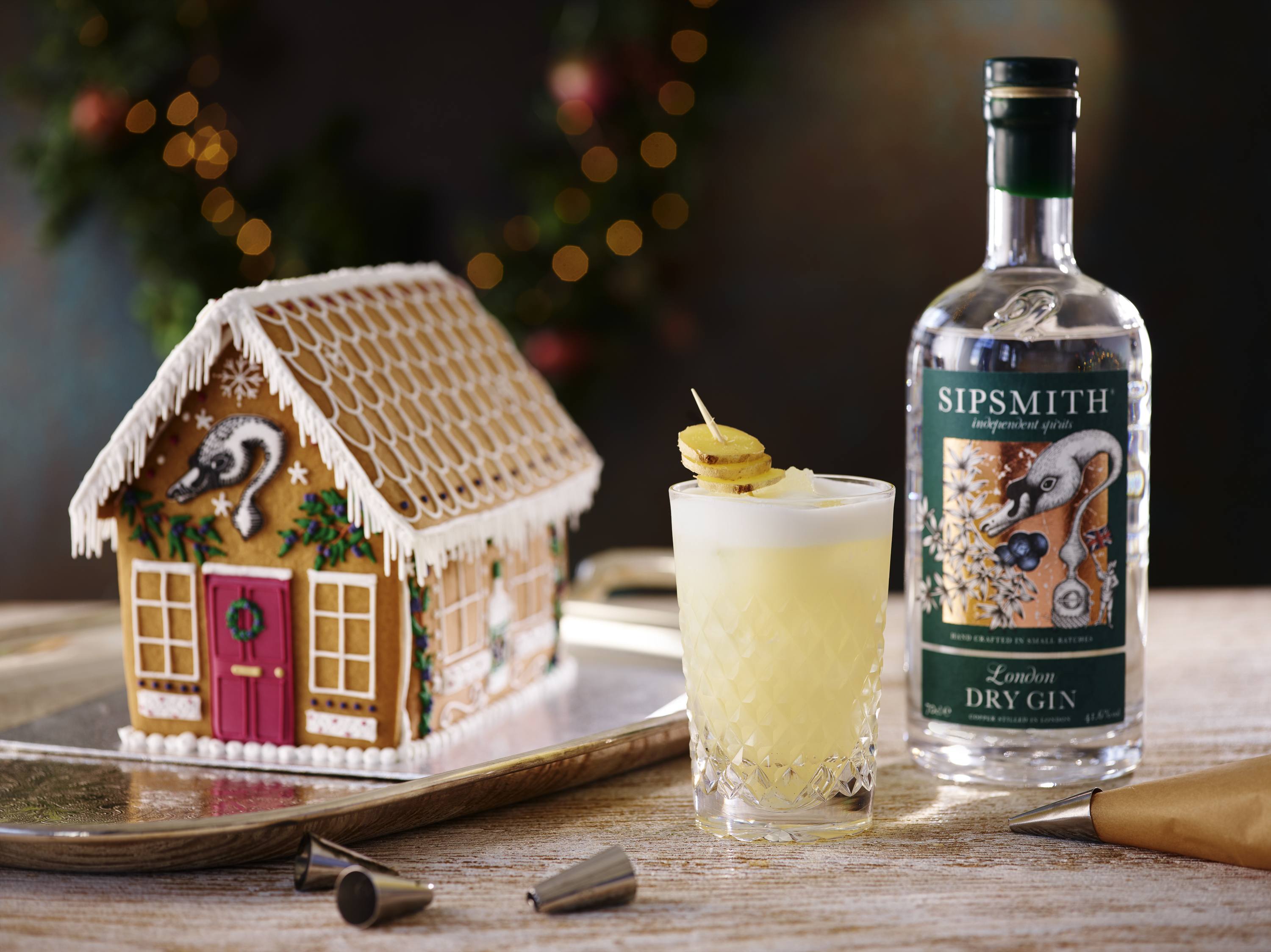 Before the feasting begins, there's nothing like a refreshing—but festive—aperitif to cleanse the palate. Our Gingerbread Sour is light, frothy fun (though gingerbread syrup ensures you don't forget it's Christmas).
50ml Sipsmith London Dry Gin
20ml freshly squeezed lemon juice
12.5ml gingerbread syrup
1 egg white
1 dash Regans' Orange Bitters
Fresh ginger, to garnish
Add first five ingredients to a cocktail shaker and dry shake. Add lots of cold ice, seal, and shake again. Double strain into a chilled glass and garnish with slices of fresh ginger.
Christmas Dinner: Chestnut Martini
This year, skip the wine: a round of Chestnut Martinis is the perfect accompaniment to an indulgent Christmas Dinner. Bold and bracing, but with a warming heart of chestnut, this irresistible serve is perfect for seasonal sipping.
50ml Sipsmith London Dry Gin
7ml chestnut syrup
2 dashes Angostura Bitters
Green Chartreuse rinse
Glacé cherries
Combine the first three ingredients in an ice-filled mixing glass. Stir well. Rinse a chilled coupette with Green Chartreuse. Double-strain your Martini into the glass and garnish with the glacé cherries.
Christmas Toasts: French 75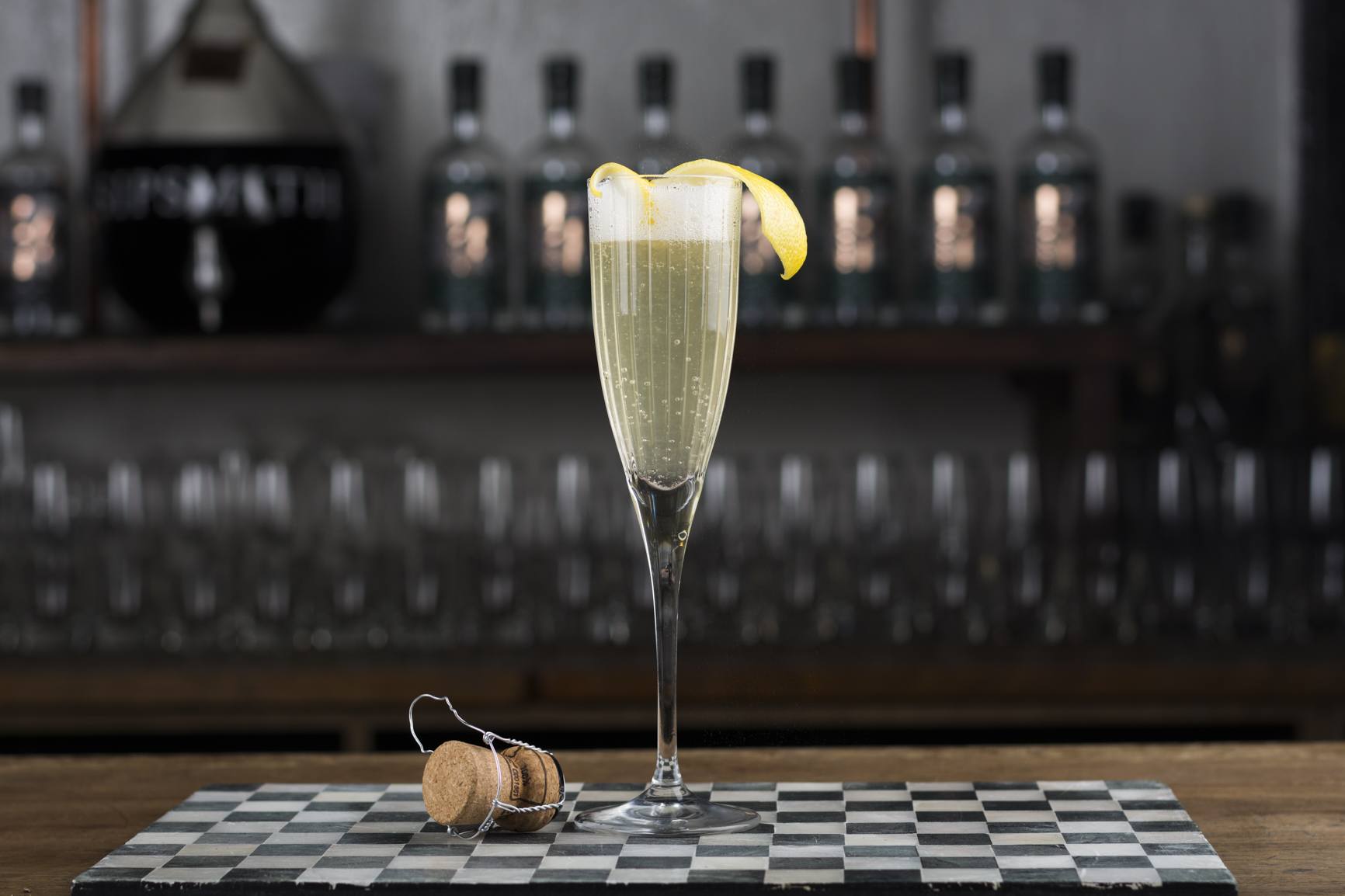 Christmas is the time to celebrate—and in our books, that means fizz. Making French 75s is the perfect excuse to pop a few bottles (and enjoy any leftovers, too).
40ml Sipsmith London Dry Gin
25ml freshly squeezed lemon juice
15ml gomme syrup
Champagne
Combine the first three ingredients in an ice-filled cocktail shaker. Shake well. Strain into a Champagne flute or coupe. Top with chilled Champagne.
Pudding: Flippin' Sloe
One of our favourite Christmas Day cocktails is this superb take on a flip. With the richness of eggnog, the seasonal dash of Sloe Gin, and a festive snowfall of nutmeg, Flippin' Sloe makes for the perfect Christmas pudding. 
40ml Sipsmith Sloe Gin
20ml Amaretto
25ml sugar syrup
Whole egg
15ml cream
Grated nutmeg, to garnish
Combine the first five ingredients in a shaker and dry shake. Add ice and shake again. Strain into a chilled glass and top with freshly grated nutmeg. 
To Finish: A Tipple of Sloe Gin
If you still fancy a nightcap after all that decadence, we wouldn't judge. And take it from us: a thimble of Sloe Gin is the perfect way to wind down a festive Christmas Day.