If you've seen our short film, you'll know how much care, time, and effort we put into making our premium gin. We begin by sourcing the very finest juniper and botanicals, which we add to our beautiful copper stills. As we distil our gin, we select only the purest 'heart cut' of each distillation to go into our bottles. The result is a London Dry Gin of singular character. Cutting corners would save us time, but it would lead to an inferior spirit—and we make gin, not compromises. Where do the heads and tails go, you may ask? Well, read on to find out.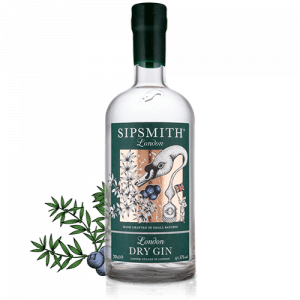 THE HEART OF THE BATCH
Every gin distillation has three stages: a beginning, middle, and end (or, to borrow our distillers' terminology, the heads, the heart, and the tails). The heads contain chemical compounds that make them unsuitable for gin production, and the tails are typically low in alcohol and carry undesirable sulphates. Neither is good enough for our London Dry Gin: instead, our expert distillers taste every single batch and select only the highest-quality heart cut to go into our bottles. Where do the heads and tails go, you may ask? Well, never fans on letting anything go to waste, we collect the unwanted liquid in separate tanks and send them directly to perfume and chemical industries to be recycled as by-products. It may not go in our gin, but certainly doesn't go in the bin.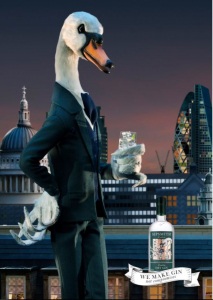 OUR CRAFT GIN
Our steadfast approach may not make our lives easier, but it certainly makes our gin better. Lovingly made by hand in small batches, according to traditional techniques and with the highest-quality ingredients, our craft gin is smooth and rich enough for a Martini, yet balanced and sippable enough for a G&T. After all, craft isn't just a matter of style—you can taste it in the glass. Uncompromising in flavor, and uncompromising in ethos: our London Dry Gin sets the standard for all that gin can be.
New to Sipsmith? You might be interested to read more about the meaning behind the swan here. Now you know just how sippable our gin is, discover our perfect G&T recipe here, or find more ginspiration below.