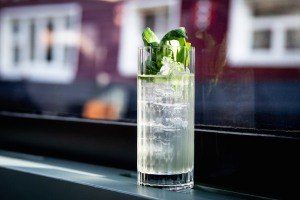 One of the industry's leading lights, Ryan Chetiyawardana has pioneered some of the bar world's most innovative bars and daring drinks. In our interview, he teases details about his new Amsterdam opening, talks sustainability, and shares his favourite gin serves.
It's not an exaggeration to say that Ryan Chetiyawardana is one of the most decorated—and the busiest—bartenders in the industry. Named Personality of the Decade in 2017 by Imbibe Magazine and International Bartender of the Year at 2015's Tales of the Cocktail, Chetiyawardana has also taken home comparable accolades for his many venues, including Dandelyan, Cub, and the now-shuttered White Lyan.
As if that weren't enough, he has also penned several books, has opened outposts as far afield as New York City, and even produces his own line of bottled, pre-batched cocktails. For his next trick, Chetiyawardana has partnered with renowned designer Jacu Strauss to export his Super Lyan bar concept from an East London basement to a swish new Amsterdam setting. To learn more about what's next for Chetiyawardana, what Super Lyan Amsterdam is going to do differently, and why sustainability in the bar world continues to be one of his greatest passions, we sat down for a chat.
Sipsmith: What is it about Amsterdam's current food and drink culture that excites you, and when did you first dream of opening a venue in the Netherlands?
Ryan Chetiyawardana: "I've really loved the fact that there's a great balance between Amsterdam's grander, traditional worlds, and a vibrant movement led by younger bartenders and chefs. Interestingly, I came out to Amsterdam for a talk without really knowing what to expect of the city, and was totally blown away! I fell in love with the city, and it felt such a great fit for us that it became really exciting as the conversations progressed."
Can you tease some details about Super Lyan Amsterdam?
"We'll be leveraging the brand's approach of taking a new look at the familiar, so you can expect very 'Lyan' versions of classical-style serves, with a real sense of fun running through them. We'll also be including food and a daytime offering, so the mix is very eclectic. A big part for us was being inspired by what was around, so this includes ingredients, dishes, drinks, but also customs that are part of Dutch culture."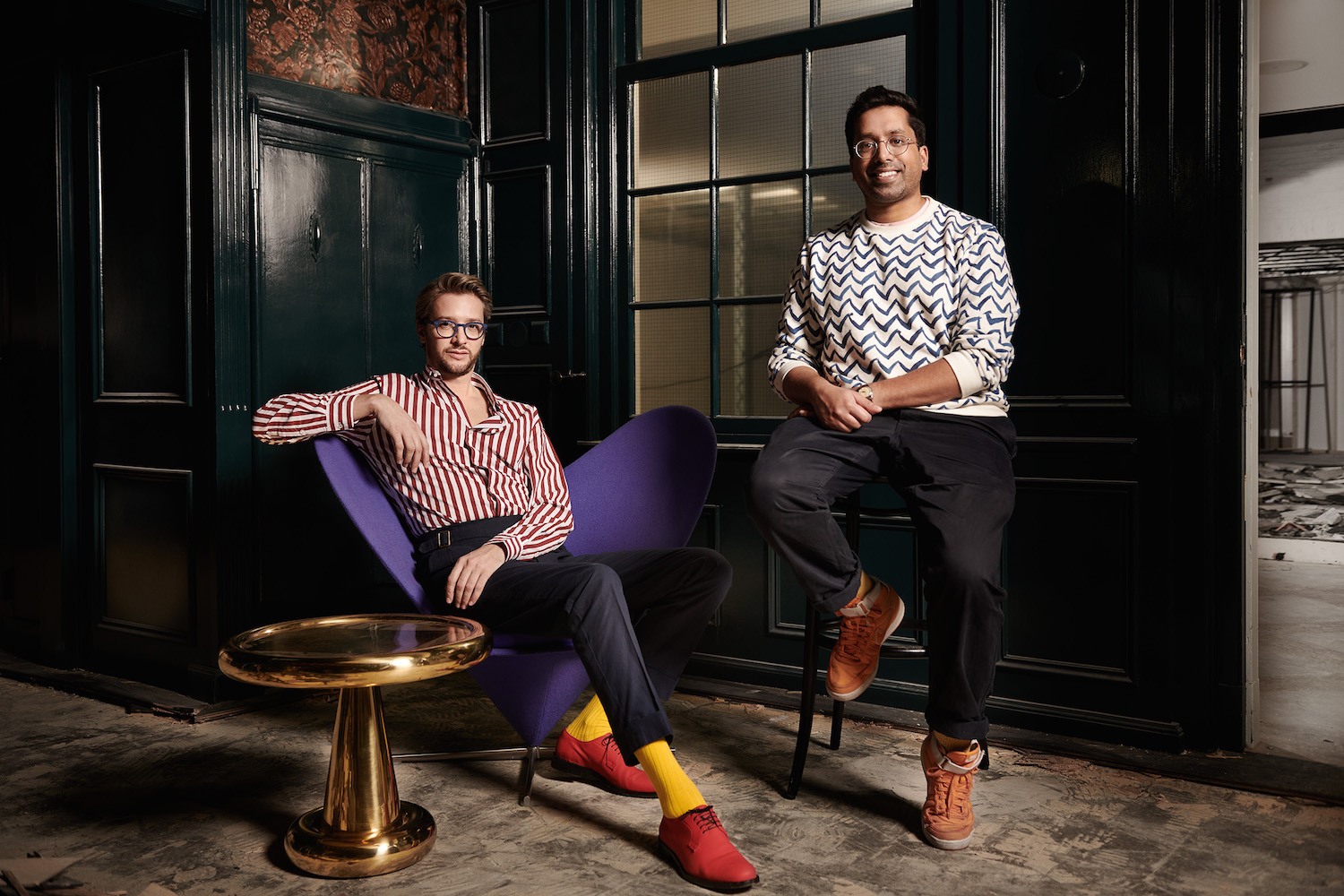 Ryan Chetiyawardana and Jacu Strauss have teamed up to open Super Lyan Amsterdam.
Is genever a cocktail component you've been able to explore more, given your Amsterdam setting? Are you aiming to highlight traditional Dutch ingredients?
"Yes and no! We've been visiting and chatting with a few of the local producers (looking beyond genever, too), and have been getting really excited by some of the new products here, but we're not using them where they don't fit, or for the sake of it. We also want to make sure we're treating them right, and giving them the right platform when we do—the younger generation here don't necessarily drink genever (in the same way that young Scots don't necessarily gravitate to Scotch, or the young French to Cognac), so we want to make sure we only use it where appropriate for our guests. We are using Dutch ingredients, but we're not strong-arming them in."
Are there any classic gin cocktails that you think could use an upgrade—or classic serves that have been overlooked by contemporary bartenders, and that you think deserve more attention?
"Gin sours are often overlooked, and the variety of gins, bitters, sweeteners, acidulants and bittering agents is so wide now that the drink could have a great resurgence. But I also love a Corpse Reviver, and would love to see new takes on this drink start to crop up."
How will you continue to divide your time between your various bars and enterprises? 
"Thankfully, I love being busy! It's actually easier for me to get to Amsterdam than it is across London, but when it includes [Silver Lyan in Washington] DC, I will just maximise ways to be effective. We have the best teams in the world, and the steer is of course that they are empowered in the operations and creative aspects working with Iain, Alex, and me in the core team. We are always on hand to support, and of course I want to be able to be close to all the projects, so it's a balance between travelling to the venues and being in constant discussion about what's going on."
You've had a front-row seat to London's changing cocktail culture for years. Where do you think the city's bars stand now? 
"London is the most exciting food and drink city in the world, but it's important we don't get complacent about that. There needs to be real support and development, and if we continue to be ignorant to changes, or be arrogant enough to not try and match the evolutions in the world, we will quickly lose that crown."
How do you approach bringing cocktails to the dinner table at a venue like Cub? What factors do you use to determine if a pairing works?
"We don't try and pair in a traditional sense, but look to give a 'journey' to the meal and use a dish or drink as is appropriate at each stage. This means we can try and create an experience that feels both warm and exciting. The success is often in getting the reaction back—and whether people seem to feel balanced by the end of the meal, rather than knocked out, or too heavy!"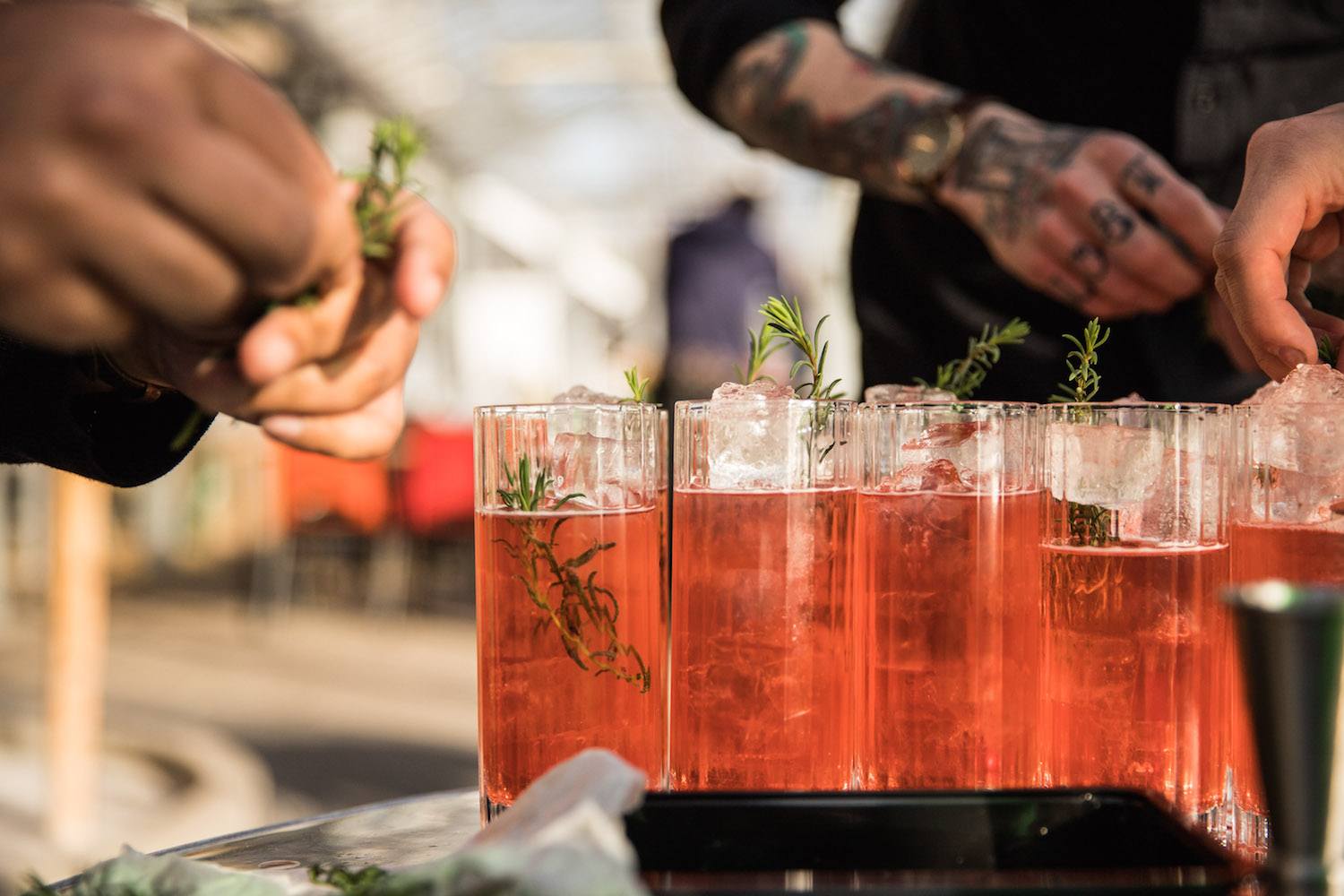 Chetiyawardana believes that the emergence of global flavours and a new emphasis on sustainability are two of the drinks world's key trends.
What are some of the global cocktail trends you're most excited about and inspired by right now?
"I think education around food and drink has grown hugely, so it's amazing to be able to present new ideas to people and for them to resonate with a wider audience. This has meant that global flavours, ingredients and approaches are becoming more commonplace, but in a much more respectful manner than before. I'm really excited to see authentic versions of global cuisines, but that are celebrating the people behind these and shining a spotlight on the amazing places that have created these interesting flavours—rather than them being appropriated.
Of course, the continued developments in sustainability are great to see—the topic has snowballed and is opening up into much more exciting avenues, with real opportunity to challenge the evolving problems we're facing."
Sustainability has been a through-line that's run through so much of your work. How has that extended to your latest opening?
"It's an evolving topic, but it's a subject that's been part of our work since the beginning, so we always try and find ways to explore it. In new openings, this means we can try see what we can address—from material waste, to staffing, to sourcing—and it's great to be able to work with people who are advancing these conversations to try and find ways we can continue the fight."
Do you have any tips for home bartenders looking to be more sustainable in their approach? 
"Buying better ingredients, and buying from sources that pay properly for well-made ingredients, is key. Often these better ingredients come with less packaging, too, so it helps you cut down on that. Stepping outside your comfort zone—picking unusual varieties, buying in bulk, sourcing from markets and smaller players, using ingredients completely—all these are easy steps to get started with that really start to add up. There are also a tonne of useful tips to help cut out your material waste that others are sharing. Look to Silo, Trash Tiki and Tin Roof Drink Community for springboards."
Inspired? Learn more about 10 of the most influential bartenders who forever shaped cocktail history.