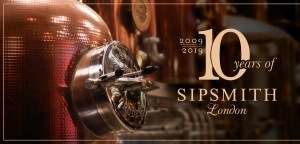 10 years ago, Sipsmith was the first small-batch, copper-pot gin distillery to open in London in almost 200 years. To mark the anniversary, we're looking back at 10 pivotal events that shaped our story.
It seems like only moments ago that we opened the doors to our first London distillery…but in fact it's been a decade of marvellous milestones, ginful adventures and impassioned sipping. To celebrate, we're remembering 10 of our proudest achievements and happiest memories from the past 10 years. Come and relive the ginaissance with us.
1. The Ginaissance Begins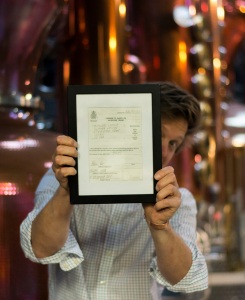 Founding a London gin distillery back in 2009 was no simple task—not least because a law had been on the books for nearly 200 years that forbade small-batch distilleries from opening in the city. But Sipsmith founders Sam Galsworthy, Fairfax Hall and Jared Brown persisted in their shared vision, and, after years of petitioning HMRC, the law was finally changed. Thanks in part to their influence, London's modern-day ginaissance began…and Sipsmith's Hammersmith HQ was the first copper-pot distillery out the gate.
2. The Perfect Recipe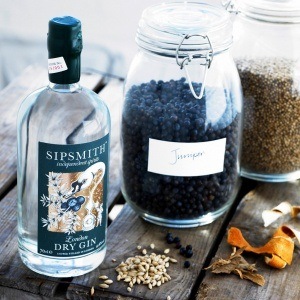 Our founders dreamed of making a London Dry Gin of singular character, complexity, and balance. After months of experimentation, they finally landed on the perfect recipe on 14th May, 2009 (the same auspicious day that co-founder Fairfax Hall's second child was born, as it happens). Fairfax, Sam, and Jared spent the morning celebrating with Champagne as the inaugural batch of Sipsmith London Dry Gin worked its way through Prudence, our beloved first still. 
3. Sipsmith at The Dorchester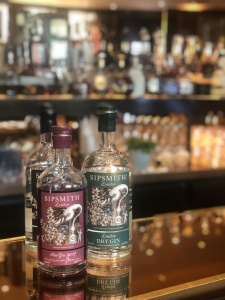 By the spring of 2009, we'd opened our distillery and had perfectly honed our London Dry Gin recipe…but we still needed a place to sell our spirits. Enter The Dorchester, a storied London address and our very first supplier. At Sipsmith, we still honour the chap who placed that early order: his name was Giuliano, but we think of him fondly as "Supplier 001."
4. A Gourmet Collaboration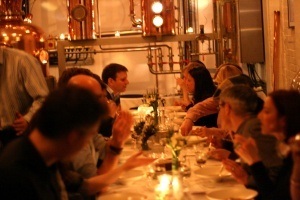 Across London, our reputation was beginning to grow—and teaming up with one of the city's top chefs proved to be the boost that Sipsmith needed to reach more sippers than ever. We were privileged to join forces with Peter Gordon of The Providores and Tapa Room in March 2010 to host a pop-up dinner series right in our Hammersmith distillery. The three-night event also gave our founders the chance to showcase their expertise and creative ginnovations: we dreamed up one-of-a-kind serves ranging from a Bloody Mary granité with an oyster garnish to beetroot, horseradish, and yuzu-infused vodka, all designed to pair perfectly with Gordon's daring, six-course menu.
5. The Best Newcomer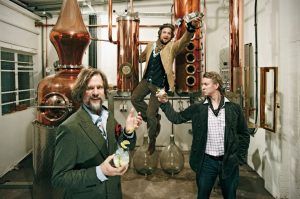 If London's ginthusiasts were beginning to take notice of our spirits, so too were other members of the industry. In October 2010, we were absolutely chuffed to win the Observer Food Monthly's Best UK Newcomer award. That accolade didn't just help us reach a wider audience—it also came with a special prize: a photography session with the inimitable Levon Biss, who captured our founders at their most spirited.
6. Sipsmith Goes International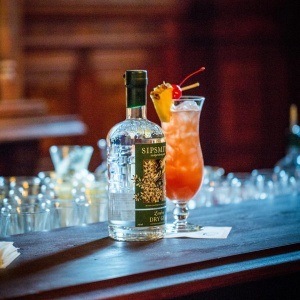 By 2012, London's thirst for handcrafted gin was growing, and gin's fortunes were rising around the world, motivated in part by the trend for speakeasy-style bars and a return to Prohibition–era classic cocktails. It was time to take Sipsmith international. Our first overseas outpost was Spain, where the gin tonica was all the rage. Sipsmith was officially a globetrotter.  
7. Sipsmith on the Move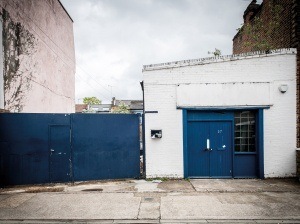 After our international expansion, it wasn't long before we realised our Hammersmith home was feeling…rather snug. By 2014, it was time to grow our ambitions and our distillery, and so we moved a hop, skip, and a jump away to charming Chiswick in West London. Our new home on Cranbrook Road meant space for a bigger team, more gleaming copper stills, and—most importantly—far more gin.
8. The Sipping Society, Unveiled
Our distillers are passionate folk, and in between batches of London Dry Gin, they dream up all manner of creative and innovative gin recipes. With that spirit of culinary experimentation in mind, we debuted our Sipping Society in 2015. The idea: every few months, subscribers would receive limited-edition gins sent right to their doors, made with special, seasonal ingredients. We've since made dozens of unique Sipping Society distillations, from Black Maple Gin Liqueur to Popcorn Gin—and some, like our Lemon Drizzle Gin, were so popular that they've since become a permanent part of our portfolio.
9. Hot Gin Reborn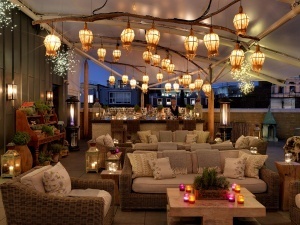 2016 was the year we took gin to new heights. Beginning in January, our first event at the Ham Yard Hotel, Hot Gin Roof, saw us set the standard for winter sipping across the UK and beyond (summer isn't the only time to take advantage of skyline views). It also afforded us the opportunity to explore London's gin heritage like never before. We set our sights on the traditional hot gin drinks that Londoners sipped centuries ago, invented contemporary twists like the Hot G&T, and even furnished our bartenders with old-fashioned hot pokers—a centuries-old piece of kit used to make toasty-warm cocktails. 
10. Award-Winning Londoners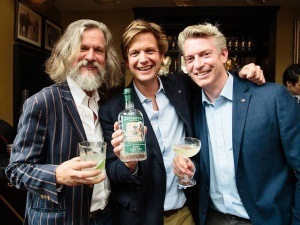 In 10 years, we've accomplished more than we ever envisioned back in those early days of 2009. As we've travelled and met ginthusiasts all over the world, we've also been thrilled to see the ginaissance continue to flourish back home in London. And so when, in its 50th-anniversary edition last year, Time Out London included our founders among the 50 Londoners Who Make The City Awesome, it meant the world to us. "The arrival of Sipsmith's craft gin sparked a London obsession with mother's ruin," as the magazine wrote. "The company's influence lives on in microdistilleries across the city." We couldn't wish for a better or more fulfilling legacy. Cheers to another 10 years of ginful joy!
Thank you to the legions of sippers, ginthusiasts, and supporters who have helped Sipsmith grow over the last 10 years. To celebrate our anniversary, we've teamed up with The Dorchester to create a limited-edition Sipsmith cocktail; 'Three Wise Ladies' —head over to The Bar at The Dorchester to give it a try.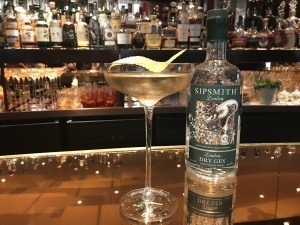 Features an image from @raffleshotels