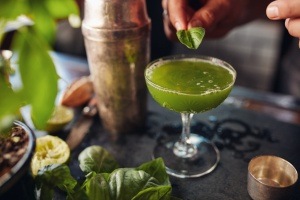 We've spoken to some of London's top bartenders for their input on the coming year's trendiest cocktail ingredients. Here's what to look out for.
Another year, another opportunity to prognosticate what's next for the London cocktail scene. 2018 brings a new array of exciting flavours, techniques, and trends that sippers can look forward to sampling. From obscure additions like mineral tinctures to the revival of previously-derided bar staples like blue curacao, here are seven surprising cocktail ingredients that you're likely to see on a bar menu near you.
1. Coffee (In Various Forms)
In 2018, coffee-centric cocktails will go well beyond the Espresso Martini. Declan McGurk, Bar Manager at the American Bar at the Savoy, says drinkers should look for "coffee in various forms" in their serves, from cold brew concentrate to artisanal products like Mr Black Cold Press Coffee Liqueur.
2. Kombucha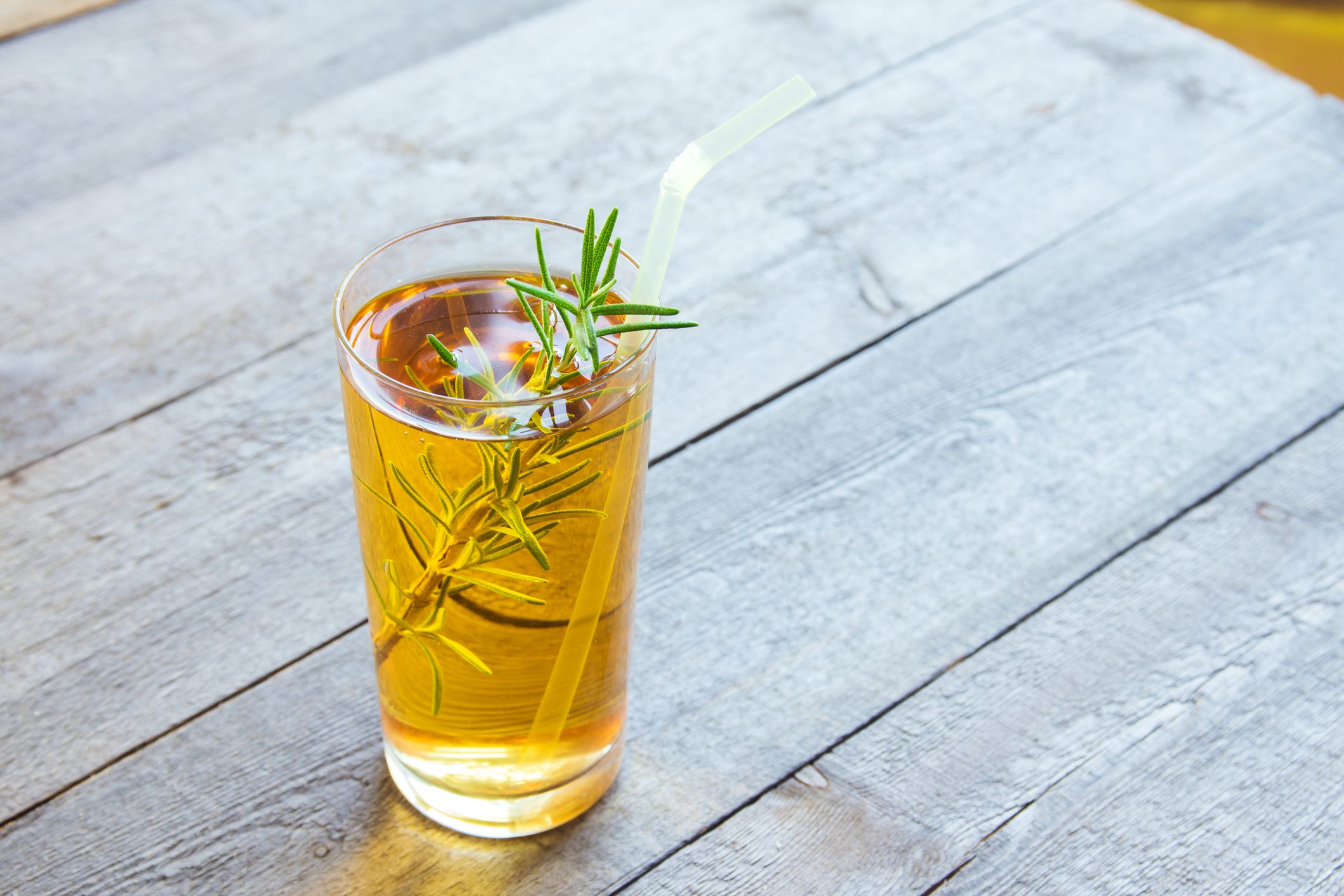 Funky, fermented kombucha has made its way from hippie enclaves to cocktail circles.
Once the province of hippies and the health-obsessed, kombucha has since caught on in cocktail circles thanks to its fizz and complex funk. Leon Dalloway, founder of Gin Journey, thinks it's poised to become one of 2018's trendiest cocktail ingredients. "The fermented tea drink is delicious and is roaring with health benefits," he says. Guilt-free cocktails, anyone?
3. Minerals 
Perhaps the most surprising of the cocktail ingredients on the list, minerals hardly sounds like a standalone ingredient at all. But as Jamie Jones of the Scotch + Limon drinks consultancy notes, a number of bartenders are now infusing their spirits with tinctures that impart a surprising minerality. For an example of this principle in action, head to Dandelyan and order the Chablis: a cocktail that's a "tongue-in-cheek re-imagining" of white Burgundy, it uses chalk bitters to impart that characteristic flinty flavour profile.
4. Sorbet and Gelato 
Ice, as every good bartender knows, is one of a cocktail's most important components—but 2018 looks to be the year that industry pros will re-evaluate the way they chill their drinks. Marian Beke, formerly of Nightjar and now the owner of The Gibson, predicts that sorbets and gelato will begin to take the place of straight ice. This calls for a round of Soyer Au Champagnes.
5. Blue Curacao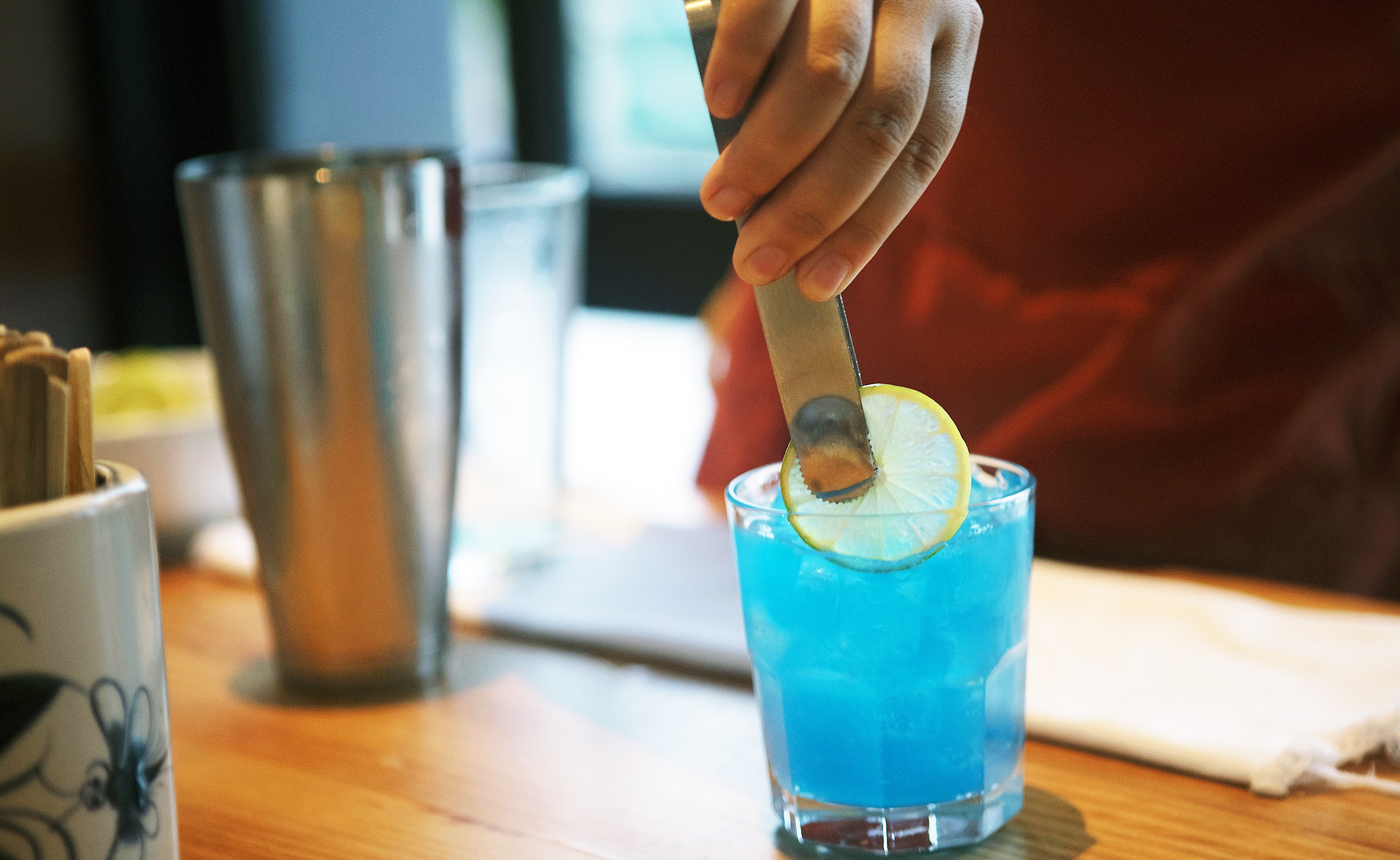 Once hopelessly kitsch, blue curacao—along with all things Tiki—is suddenly back on the menu.
Could it be that blue curacao—that most derided of cocktail ingredients—is poised to make a grand return to bars in 2018? Bartender and Gin Journey host Kate Meehan certainly thinks so. In the midst of an ongoing Tiki revival, she's forecasting "a return to playfulness"—and blue curacao "taking centre stage to brighten even the stuffiest of serves."
6. Pickled Ingredients
From sweet to savoury: among the coming year's crop of trendy cocktail ingredients, Beke also predicts that bartenders will find new ways to add salinity and umami flavours to their serves, including pickled ingredients. That's one way to add some pep to your Red Snapper.
7. Greenery
Ask Jones to nominate the year's trendiest cocktail ingredients, and he'll give you a colour instead: green. With its associations of freshness, sustainability, and vegetable-led menus, in 2018 "fashion, design and food will all be green, green, green." And drinks, too. From wasabi peas and seaweed to cactus and elaborate botanical garnishes, expect your serves to come with a green mind-set and a green hue.
Images courtesy of bhofack2/iStock; jacoblund/iStock; Mizina/iStock; webphotographeer/iStock