SIP: 100 Gin Cocktails with Only 3 Ingredients is designed to be your new drink-making bible. With a bottle of Sipsmith London Dry Gin in hand, you can make 100 different cocktails at home—each of which features just two other ingredients. Here's everything you need to know about our exciting debut.
Seeking cocktail ginspiration? Good news: our first-ever cocktail recipe book, SIP: 100 Gin Cocktails with Only 3 Ingredients, will be released on 5th September, and is available for pre-order now.
Our book was born of the team's firm belief that, with a bottle of Sipsmith London Dry Gin in hand, gin lovers can simply make an array of delicious cocktails at home. And they don't need to be overly complicated to be utterly delicious. Designed to satisfy cocktail-making newbies and spirit connoisseurs alike, the recipes in the book range from summer sips to winter warmers, from time-honoured classics to new twists. Each cocktail uses our uncompromisingly handcrafted gin as its base, plus two other easy-to-source ingredients.
As Jared Brown, Master Distiller of Sipsmith and main author of SIP notes, "We have written SIP with the same mindset we had when we crafted our authentic London Dry Gin recipe. It celebrates the beauty of simplicity, and the fact that neither cocktails nor gin need to be overcomplicated. With a bottle of our uncompromisingly delicious gin, sippers simply need two other ingredients and they can make 100 different cocktails to suit all the sipping occasions one can possibly imagine. With a few simple tips and an array of common kitchen ingredients, the book should inspire home bartenders to make classic and new cocktails, and to enjoy sipping great gin."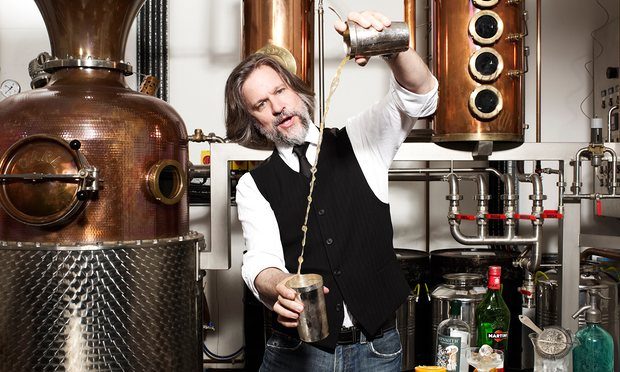 What unites all of the cocktail recipes in the book is our versatile, balanced, and exceptionally delicious London Dry Gin. Made the traditional way, using copper-pot stills and the highest-quality botanicals, our gin is nuanced, complex, and perfectly balanced. Accompanied by vibrant photos and featuring simple-to-follow instructions, the recipes will show you how to put it to good use in a wide range of cocktails: from variations on the Martini to twists on the Negroni, from new creations from the Sipsmith team to cocktails designed to suit a number of 'ginspiring' occasions.
For extra mixing inspiration, the book also features guides to home bartending techniques, key cocktail ingredients that we predict are already in our gin lover's larders, and even a secret Sloe Gin section for those looking for a pink twist.
Pre-order your copy of SIP: 100 Gin Cocktails with Only 3 Ingredients now for delivery from 5th September. Upon publication, you can find it in the Sipsmith shop as well as on Amazon or in bookstores and gift shops nationwide.
In the meantime, to whet your appetite, we're teasing two incredible recipes that feature in the book. Read on for simple yet delicious home-sipping inspiration.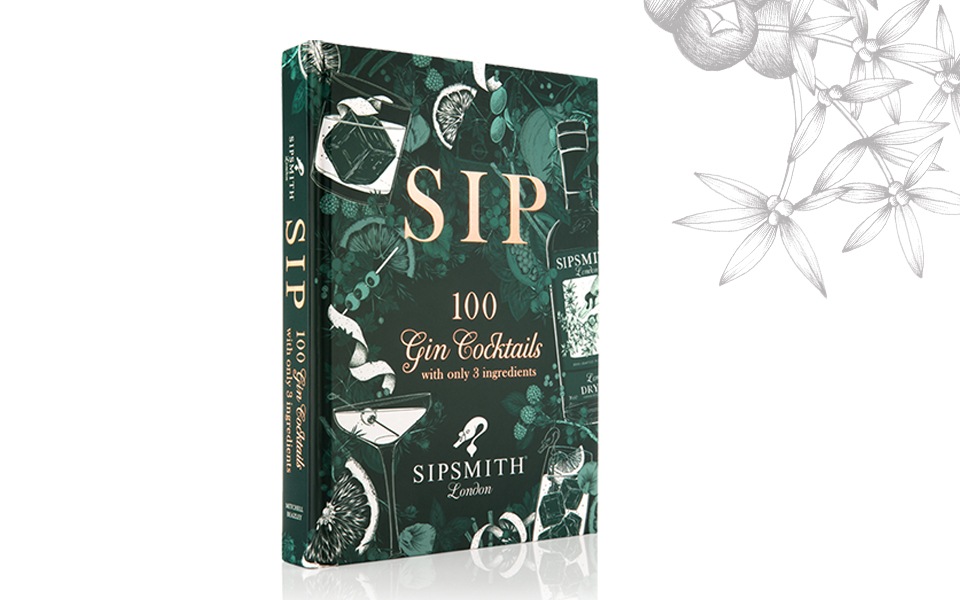 The G&P
Gin and pineapple seems like a strange combination, but it has actually been around for quite a while. Back in the 1930s there were even a few brands of pineapple-flavoured gin. Pineapple balances beautifully with Angostura bitters. You can use a lot of bitters if there's pineapple in the drink, as it takes the harsh edges off it, leaving the rich spices to come to the fore. 
100ml fresh pineapple juice
3–4 dashes of Angostura bitters
To garnish: A pineapple wedge 
Combine the ingredients in an ice-filled cocktail shaker. Shake. Pour the contents, unstrained, ice and all, into a rocks glass or tumbler. Garnish with a pineapple wedge.
The London Mule
While you might think the Moscow Mule (vodka, ginger beer and limes in a copper mug) gave birth to the gin version, it's far more likely that the 'inventors' of the Moscow Mule simply substituted vodka for the gin in the signature drink of the Queen Mary and Laconia ocean liners, which was gin, ginger beer and limes.
100ml ginger beer
2 lime wedges
Combine the gin and ginger beer in an ice-filled highball glass or a rocks glass. Gently squeeze in the lime wedges, then drop them in. Dip in a bar spoon and lift to mix.
Pre-order your copy of SIP: 100 Gin Cocktails with Only 3 Ingredients here.