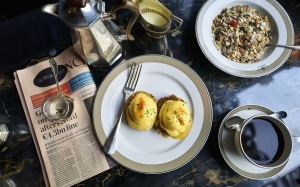 Even in just 24 hours, it's possible to see—and taste—the best of London. From cocktail bars and jazz clubs to all-day cafes and centuries-old restaurants, here's the perfect way to spend a ginny day and night in the Big Smoke.
Long a gin lover's paradise, London is full of delicious diversions, from world-class cocktail bars to Michelin-starred restaurants to the Sipsmith distillery. Enjoy an indulgent way to explore the city—and sip in style as you hop from café to bar to jazz club—with our 24-hour guide to London.
Breakfast
For a glamorous start to your day out, make your way to The Wolseley, a timeless, European-style café poised right on Piccadilly. Settle in to its grand, art deco dining room, and order everything from fish cakes with poached eggs to avocado toast to a restorative full English. And to go alongside your café noisette: a perfectly refreshing Tom Collins, made with Sipsmith London Dry Gin.
Lunch
In between meals, indulge in a spot of sightseeing: if the weather is fine, go for a stroll in Green Park; if not, explore the rarefied Royal Academy. Once you've worked up a midday appetite, it's just a quick stroll to Benares: a Michelin-starred Indian restaurant located in the heart of Mayfair. A London gin cocktail like the Saffron Daisy—perfumed with saffron and cardamom—is the perfect pairing for your lunch prix fixe.
Afternoon Drinks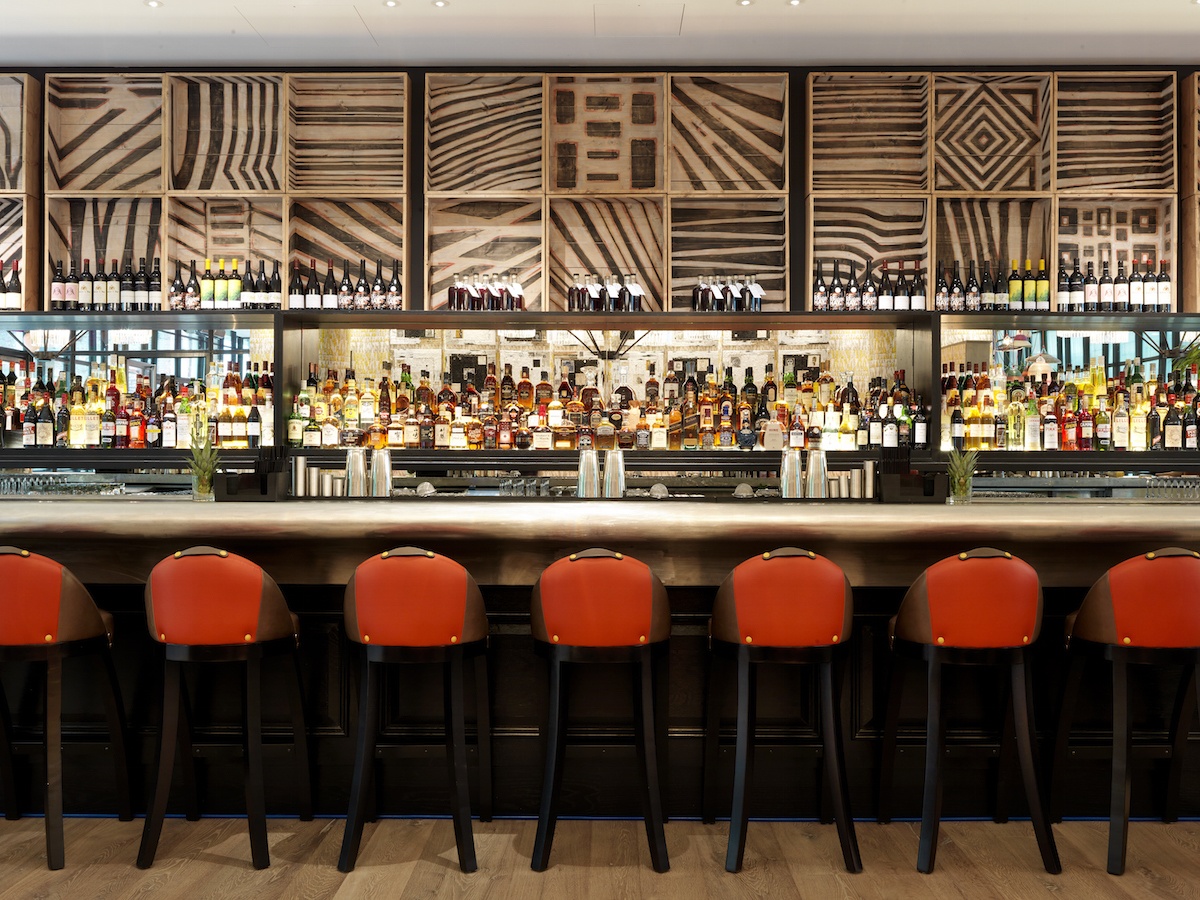 Enjoy a delightful aperitif at the well appointed Ham Yard Hotel.
In need of an afternoon pause? Retreat to your plush room at the Ham Yard Hotel for a postprandial nap, or head up to its roof terrace for a sky-high perspective on the city. Once you're suitably refreshed, sidle up to the hotel's well appointed bar for a summery Sipsmith aperitif.
Dinner
London is a city where tradition and innovation are always mingling, and few destinations represent that distinctive mix better than Rules. The oldest restaurant in the city, Rules has attracted a soigné set since 1798. Today, the restaurant serves a delectable menu of classic British fare, as well as inventive, delicious cocktails. Try the Sipsmith Vesper, made with our London Dry Gin, and stirred up by the legendary Brian Silva.
Late-Night Drinks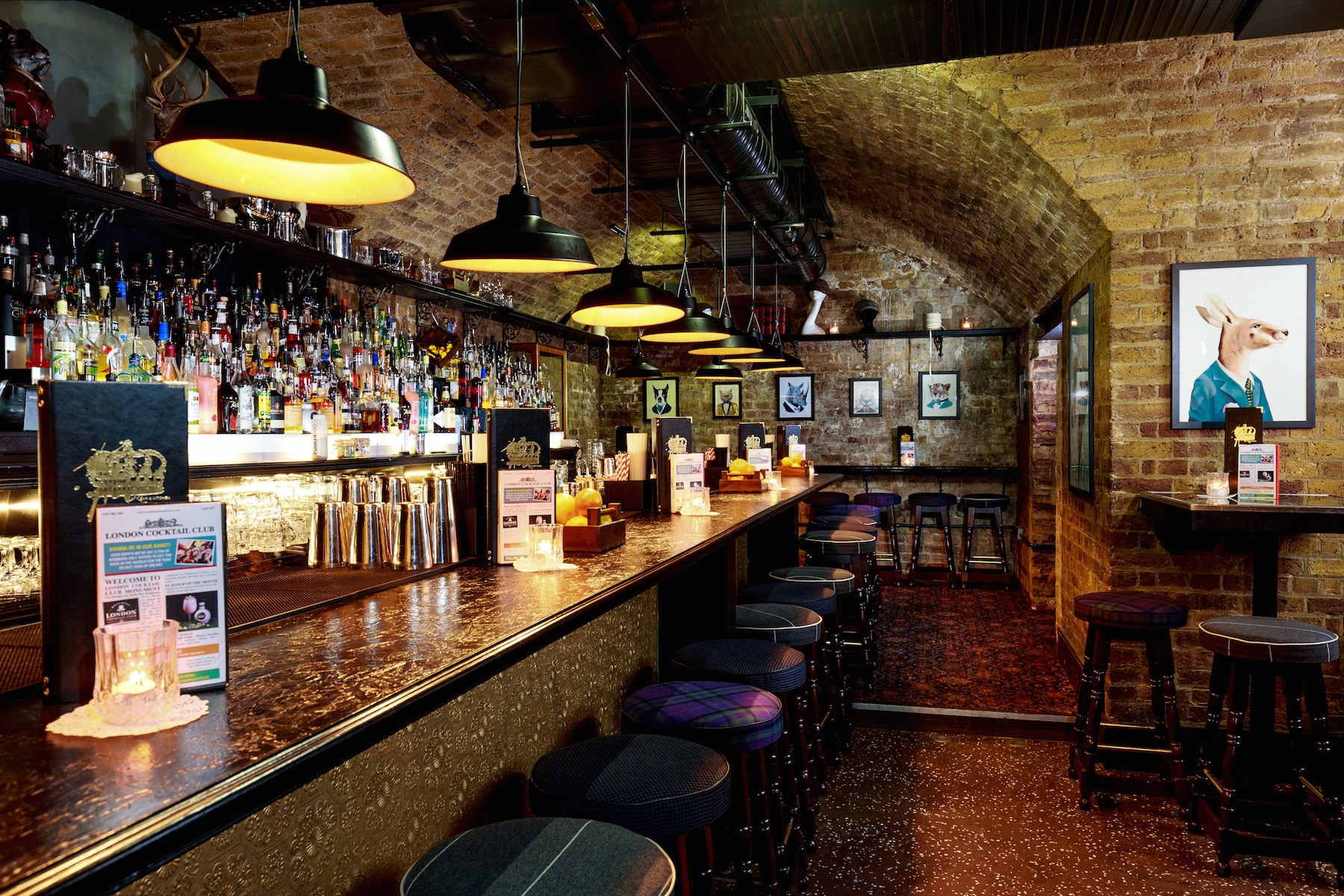 Slip into the London Cocktail Club to try the Stone Fruit Sour—a delectable creation made with Sipsmith London Dry Gin.
It's not a night out in the Big Smoke until you venture to a London cocktail bar—and the London Cocktail Club, helmed by local luminary JJ Goodman, has been an essential port of call for over a decade. Venture in to try the bar's Stone Fruit Sour for a fun, frothy, and peachy tipple.
Bedtime
If you've got just one day in London, don't end the night right after dinner—instead, extend the celebrations when you continue to iconic London venue Ronnie Scott's. The jazz club, located in the heart of Soho, has welcomed world-renowned artists to its stage since 1959. Stay out and boogie until the wee hours—and pick from more than a dozen Sipsmith serves on the menu—before finally returning to the Ham Yard Hotel for a blissful sleep.
Inspired by our London guide? Here's how you can visit our distillery.
Feature images © Paul Winch-Furness for Rules, David Loftus for the Wolseley, the Ham Yard Hotel, The London Cocktail Club