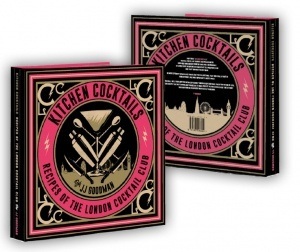 One of the London cocktail scene's leading lights, JJ Goodman has spent more than a decade behind the stick at the London Cocktail Club. Find out more about his favourite drinks, why sustainability excites him, and all about his brand-new cocktail book.
Few people have had a better view on London's fast-changing cocktail landscape than JJ Goodman. The man behind the storied London Cocktail Club, which now operates multiple venues across the city, Goodman has been at the forefront of developments ranging from the London ginaissance to the rise of eco-friendly drinking.
Now, he's channelled his considerable expertise and experience into his new cocktail book: Kitchen Cocktails: Recipes of the London Cocktail Club. Aimed at home bartenders of all stripes, the book breaks down the drink-making process—and includes a wide array of gin cocktails you can master right in your kitchen. We chatted with Goodman to learn about his work, his creative drink-making approaches, and his favourite ways to use gin (including the delectable Stone Fruit Sour, made with Sipsmith London Dry Gin and available in all LCC locations now).
Sipsmith: London Cocktail Club has been a proper London institution for over a decade. How have you seen the city's cocktail scene evolve since your founding?
JJ Goodman: "We are very fortunate in London to have so many great bars, and bartenders from all over the globe. As a result, the London bar scene moves at a rapid pace, and there is literally something for everyone these days. Back when I opened the first LCC, we were the only bar combining well-made cocktails with a high-tempo atmosphere and a large serving of fun and personality!"
How would you characterise London's current, prevailing cocktail trends? What are the most-ordered drinks on the London Cocktail Club's menu?
"Most of the current trends all relate back to sustainability and/or a healthier approach to drinking. The world we live in now demands that we put a lot more thought and care into the drinks we serve, and dispense with unnecessary waste.
The Pornstar Martini has consistently been at the top of our list for years. Some industry folks like to knock it, but let's be honest: it ticks all the boxes (fruity and fun, a clever serve with a side of bubbles, and of course a cheeky name). Like any drink, if made badly, it's a train wreck. But if made well? Then you can knock them back all night long."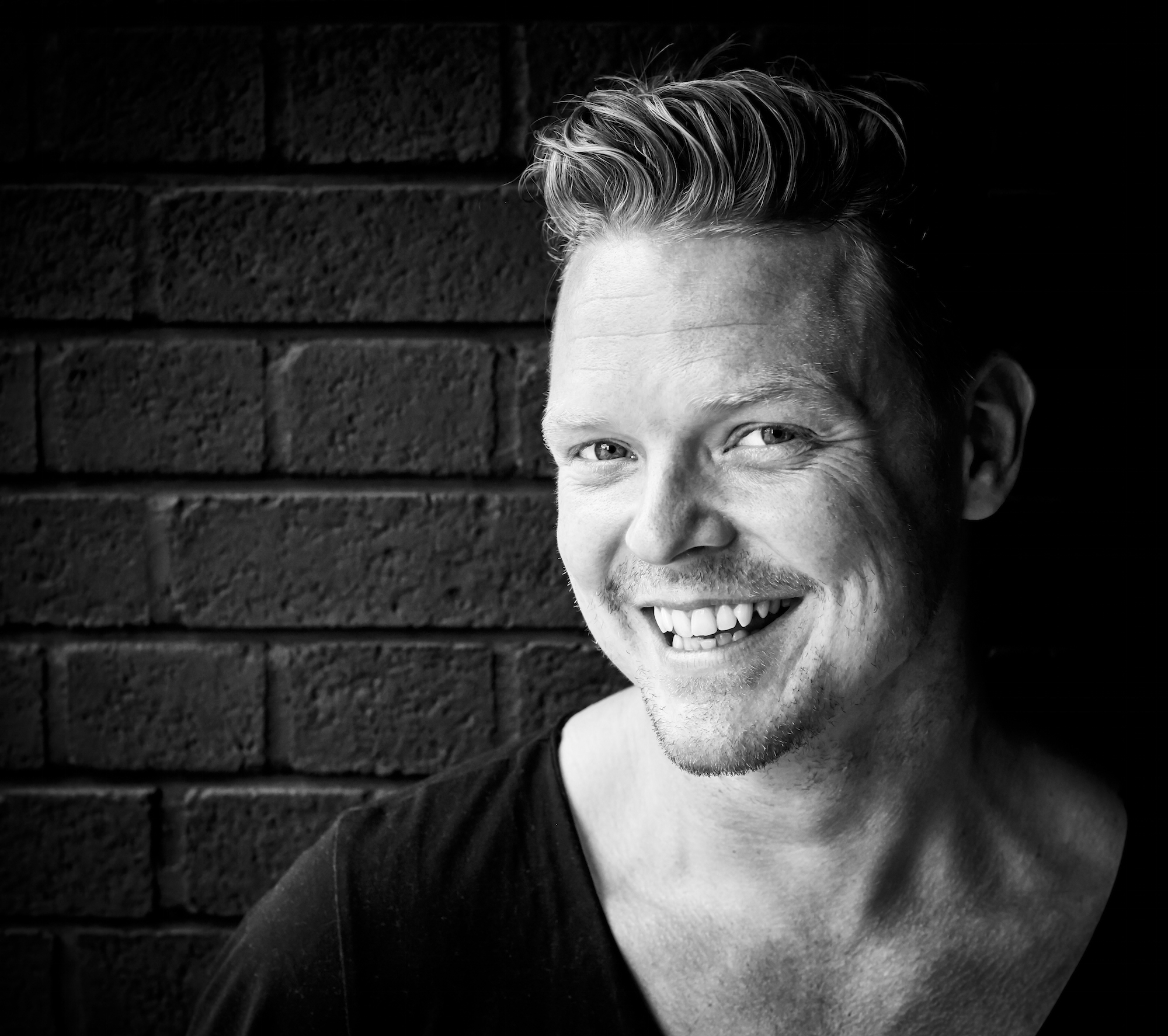 JJ Goodman has long been one of the London cocktail scene's leading lights.
Your book, Kitchen Cocktails: Recipes of the London Cocktail Club was recently released. What inspired you to write it, and what was it like translating the LCC's recipes and ethos to book form?
"I've always felt that, despite all the books out there about making drinks, there has never been one that focuses solely on making drinks at home using simple, supermarket ingredients or things you would already have in your kitchen cupboards. When I opened the Covent Garden Cocktail Club back in 2008, money was in short supply, so we actually found ourselves doing a daily shop at the nearest supermarket and being clever with ingredients. That was how the custard cream and Haribo strawberry sweet garnishes were born."
Kitchen Cocktails is focused on making home bartending accessible to all. What are some of the ways you've simplified the process?
"We stripped everything down to the bare essentials. Even drinks that traditionally have crushed ice in the recipe—e.g. the Mojito—we have made with cubed ice, because it all ties back to this idea of only using ingredients you can get from your local supermarket, nothing specialised. Probably the biggest thing we did was remove any expensive liqueurs, because they often cost more than the main spirit in the drink. We had to become very creative with this approach. For example, to make a beautiful Cosmopolitan without using Cointreau, we imparted orange notes by flash-infusing a bottle of vodka with a packet of Skittles in a short dishwasher cycle (which cleaned a load of dishes at the same time, of course, so as not to waste energy!)."
Are there any essential tips and tricks you'd want to share with first-time bartenders? What key equipment is necessary to make good cocktails at home?
"The most crucial piece of equipment is definitely a shaker set. You can certainly use Kilner jars, etc., but a good-quality shaker set will serve you much better, and will last a long time. We also recommend using a set of kitchen scales in the book for measuring—they are very accurate, and most households have them."
Can you tease some of the highlight gin cocktails in your book?
"There are quite a few gin cocktails in the book. The Stone Fruit Sour is my favourite (more on that in a bit), along with an LCC classic: The Bramley Apple Smash. We've also re-mastered some classics, like the Negroni, Gibson Martini, and the Honey Bee Fizz."
What are your favourite ways to use gin—are there any cocktail formats it shines in, or any unexpected ingredients it pairs well with?
"An obvious one would be in a classic gin Martini. That combination of vermouth and gin is a match made in heaven, and using different vermouths and different gins will yield some very contrasting flavours. Me personally, I think gin and honey go very well together. Experimenting with different types of honey will allow you to notice the full spectrum of flavours present in a good gin."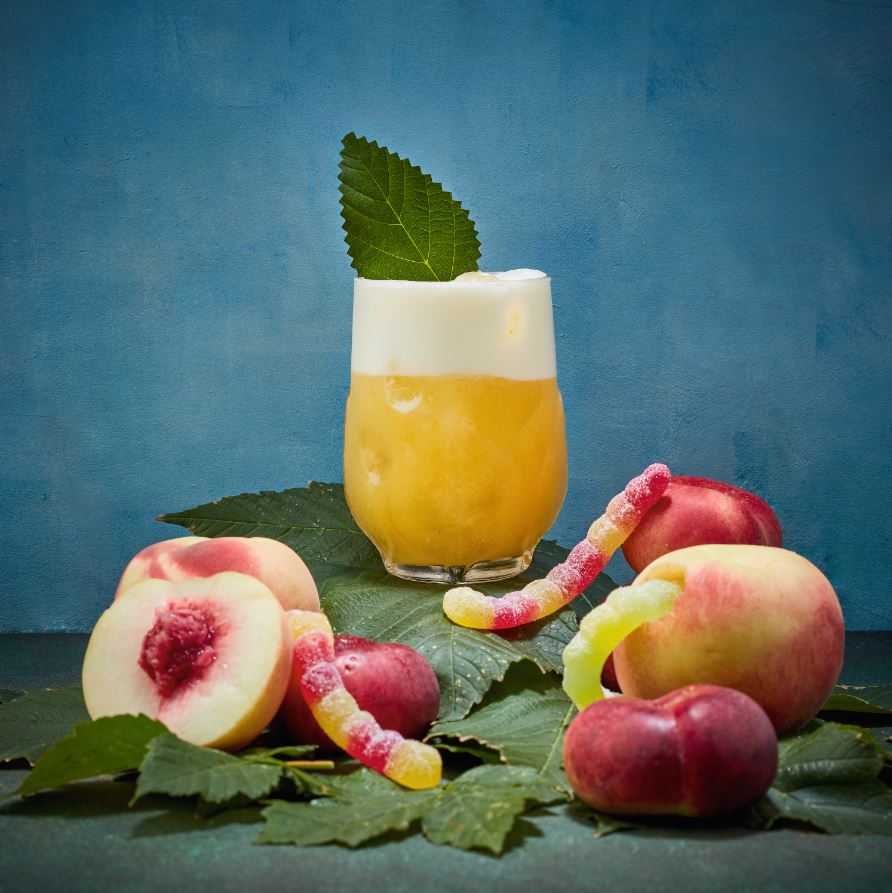 The Stone Fruit Sour is the perfect, ginny example of Goodman's creativity—and it features a delicious splash of Sipsmith.
The Stone Fruit Sour, which features Sipsmith Gin, is now available across all London Cocktail Club locations. Tell us about the inspiration behind the drink—how did you dream up the recipe?
"This was one of my original drinks that I developed way back in 2006, while working at Teatro in Soho. Mixologists spend a long time tinkering with cocktails, swapping between ingredients, measurements and flavours. It's very rare that you're completely blown away by a cocktail on its first run, but the Stone Fruit Sour did just that."
There are new, seasonal London Cocktail Club cocktails each month. What's important to you about seasonality, and how has that approach proved creatively inspiring?
"Seasonality is more important than ever right now—both because it forces bartenders to use ingredients that are in season to prevent wasting money, but more importantly because it encourages saving energy and shrinking our carbon footprints by not buying in ingredients from Mexico, for example. By not having a full range of products in your arsenal all year round, you're also simply forced to be more creative."
What cocktail trends do you think enthusiasts will continue to seek out over the next few years? How do you see the London scene continuing to evolve?
"As mentioned earlier, conscientious drinking and a need to know what's in a drink and where it comes from will continue to be a trend—one that I don't ever see falling off the track. Sustainability and a zero-waste mentality are crucial, not only for the success of our industry, but, on a much more important note, for mankind. Zero-waste bars may well be impossible, but we can still strive every day to achieve it!"
Intrigued? Pick up a copy of JJ Goodman's book, Kitchen Cocktails: Recipes of the London Cocktail Club, here. As a bonus, each copy comes with a voucher for a complimentary cocktail in any London Cocktail Club venue.