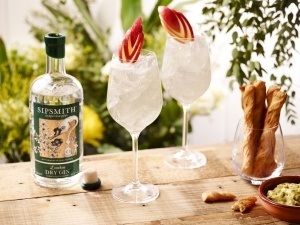 From ginful festivals to seasonal cocktails made with our uncompromisingly handcrafted gin, from bar quality G&Ts for sipping on the go to ginny tipples sipped on sunny bars and terraces, here's how to celebrate the summer with Sipsmith.
Summer is the season for sipping—and there are plenty of ways to celebrate with us this year. Seek out our handcrafted tipples at a summer festival, host a garden party (complete with a multitude of gin cocktails to go around), enjoy our gin at venues as varied as Lord's Cricket Ground and the Royal Opera House—or simply grab a chilled can of our bar-quality, ready-to-drink gin for refreshment on the go. No matter where the summer takes you, Sipsmith makes the season as festive as can be.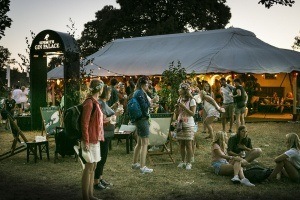 It isn't truly summer until you've planned a day out—or a weekend away—at a festival. Happily, we'll be making appearances at a number of top-notch events all season long. Seek out our pop-up Gin Palace at The Big Feastival for ice-cold drinks and jazz-age ambiance; sip a G&T in style as you watch the rowing at Henley; or pair a cocktail with live music, lakeside yoga classes, and tempting bites at Wilderness. Find out more about these events, and other upcoming gin festival appearances, here.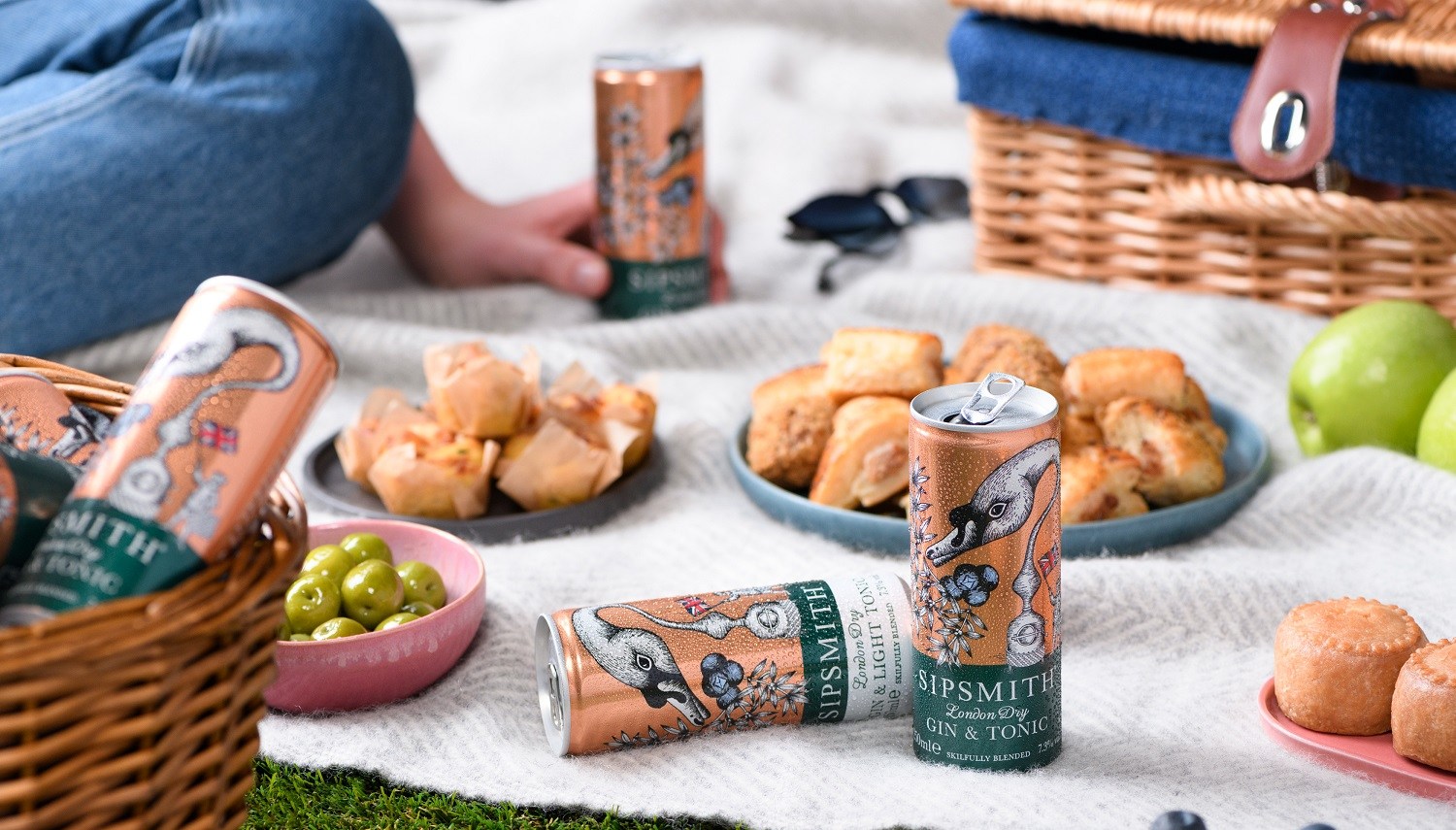 Our bartender-quality gin in an tin is the perfect accompaniment to your preferred summer festivities.
Just in time for summer, our brand-new, Ready-to-Drink Gin and Tonics mean you can enjoy a quenching, ginful tipple almost anywhere the season takes you. From festivals to camping excursions, garden parties to train journeys, simply pop a chilled, copper-hued can in your bag and enjoy on the go. Made with a base of our exceptionally crafted London Dry Gin, this bar-quality gin and tonic is unlike any other gin in a can you've had before.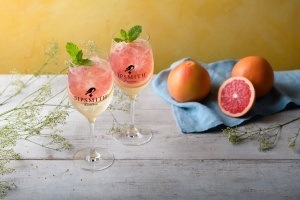 Summer is the perfect time to put your home bartending skills to good use—and to inspire your mixing, our talented team of bartenders has dreamed up 11 new and refreshing summer gin cocktails that make for perfect sipping in the sun. From Mojito-inspired Sloe Gin serves to gin and Prosecco spritzes made with our new Orange & Cacao Gin, they're simple to mix up, occasion-ready, and perfectly refreshing. 
Plan a Ginful Day Out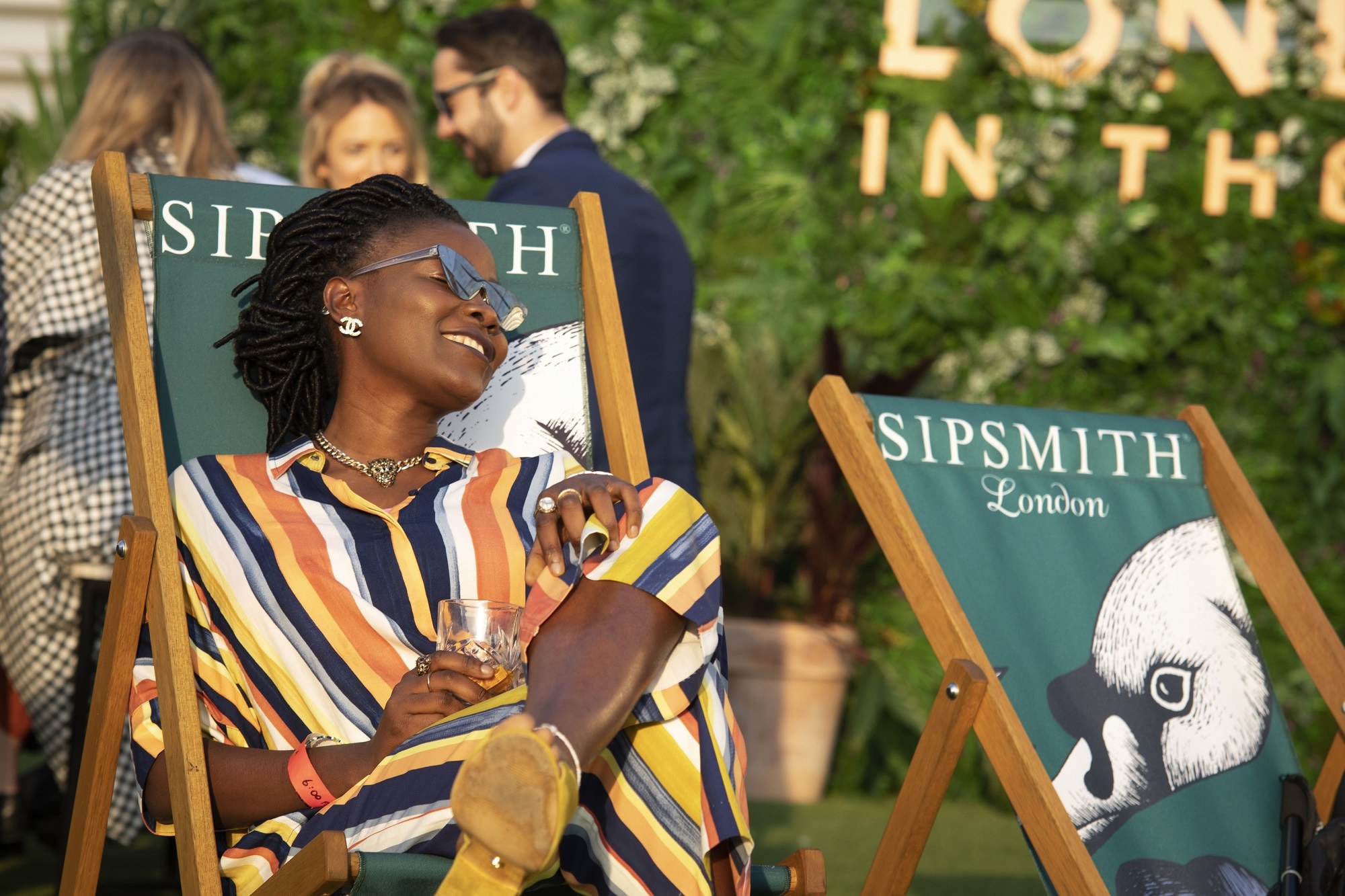 (Photo credit: Barbora Mrazkova / Events in the Sky 2019) 
To round up your summer gin frivolity, complement your home bartending adventures with a ginful night on the town. Throughout the summer, we'll be making special appearances at some of our favourite cocktail bars and cultural venues. Find our summertime serves at Lord's Cricket Ground, aboard Thames Clippers, or even at the Royal Opera House. Our Lemon Meringue Cocktail, made with our zesty Lemon Drizzle Gin, is also available for a limited time at all Revolution bars, and our gin will be matched with skyline views as part of the vertiginous London in the Sky aerial dining experience. Last but not least, if you find yourself in Oxford this season, venture to The Head of the River for riverside Lemon Drizzle Mojitos and Orange & Cacao G&Ts.
We can't wait to sip in style with you all season long. Join us in celebrating the summer, and find cocktail inspiration—no matter the occasion—here.