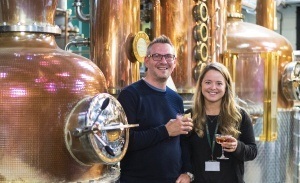 How does gin wind up on supermarket shelves? What are the next big trends poised to change the world of gin? We sat down with Waitrose & Partners' Spirits Buyer for a rare, behind-the-scenes conversation.
If you ask most ginthusiasts, John Vine has the dream job. Waitrose & Partners' Spirits Buyer, he spends his day tracking gin trends, tasting new releases, and making all-important decisions about which spirits Waitrose adds to its line-up. We sat down with him to discuss flavoured gin's rise, the most popular gin-buying occasions of the year—and why our uncompromisingly handcrafted London Dry Gin is a staple on Waitrose & Partners' shelves. Read on for a behind-the-scenes peek.
This interview has been edited and condensed for length and clarity.
Sipsmith: Waitrose & Partners has been influential in taking the craft gin revolution mainstream. Why do you think gin has caught the public imagination in recent years?
John Vine: "There are a couple of trends that happened in the market that have probably brought gin along the way: lower-ABV, highballs, and longer, aperitivo-style drinks. We saw this 'gin boom' probably four years ago, and had two or three years of really strong growth in gin. Lately, we've also seen the growth within flavoured gin."
Why do you think flavoured gin is having such a moment, and what's next for the category?
"The reason flavoured gin has worked is because it's actually really flexible. It can be used in many different ways and as an addition to gin and Prosecco drinks. Flavoured gins tend to be a lot sweeter, so they're appealing to a different part of what was the traditional gin-drinker category—attracting younger consumers. With that trend growing and with a solid base of London Dry Gin, it's sort of the perfect heaven really."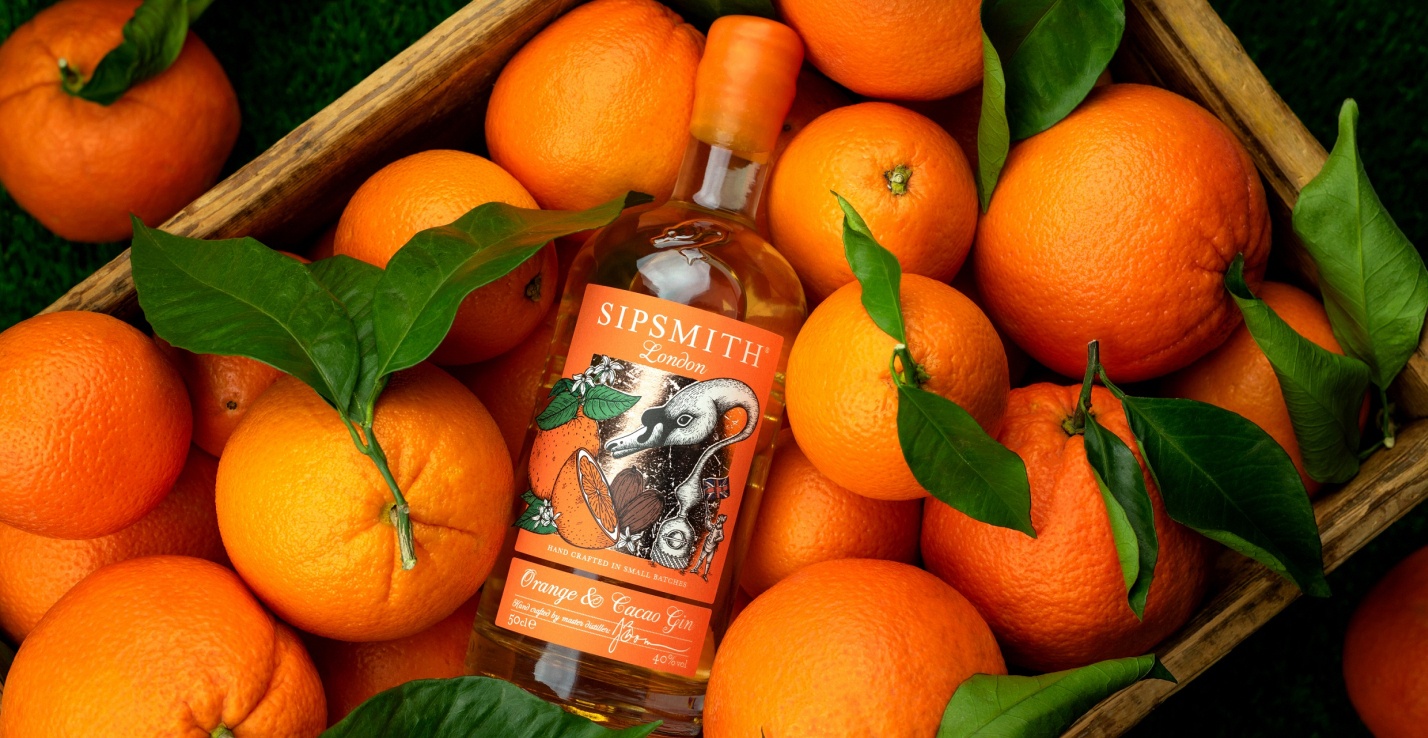 Flavoured gins like Sipsmith Orange & Cacao Gin are one of the year's biggest trends.
What, in your view, makes a craft gin? Is it down to technique, ingredients, ethos, or another factor?
"When I think about craft, I think about provenance: the history behind the spirit, the quality of the liquid, the ingredients being used, the size of the distillery, etc. It's also interesting to look at the number of people a distillery employs, what their distribution's like etc. We've done a lot of work in a local and regional capacity in the last two years, with lots of our branches now stocking a local gin to that area, which is something we're really proud of. Sipsmith is a prime example of craft gin: the distilling, the way the business was set up. That, for me, means that you've got that great London provenance, and you can then talk about London Dry Gin."
How often do you rotate your brands? Do you aim to keep a steady flow of new brands on shelf?
"We generally split the year into three windows, where we take a look at how our range is performing and how customers are responding. I think whenever you introduce a new brand, you have to give it a year to fairly review its performance."
Waitrose & Partners has always had cutting-edge products. Why do you think suppliers come to you to launch innovations?
"We work hard to ensure the ranges we launch are what our customers are looking for, as well as introducing them to new, cutting-edge products. We keep an eye on trends and work hard to ensure we have a full understanding of the categories we trade in. We're very supportive of smaller brands and work closely with them to ensure we're launching them in a way that works for them, as much as for us."
With Sipsmith Orange & Cacao Gin in mind, what are the most interesting and unusual botanicals you've seen in a gin? Are there possibilities for brands to be more creative in this space, or do you think you've seen pretty much everything?
"I think there's a lot more education to be done on what gin is and the fact that to be called a proper London Dry Gin, juniper still has to be the most dominant botanical. But I think, from a mainstream point of view, it's always going to be about keeping ingredients as simple as possible.
When we look at the more premium flavoured gins, like Sipsmith, our customers appreciate the provenance and the history, as well as the reasoning and thought process behind the brand. I think there's always going to be a market for unusual flavours, bottles that are a talking point at parties, especially when they're created by trusted brands like Sipsmith."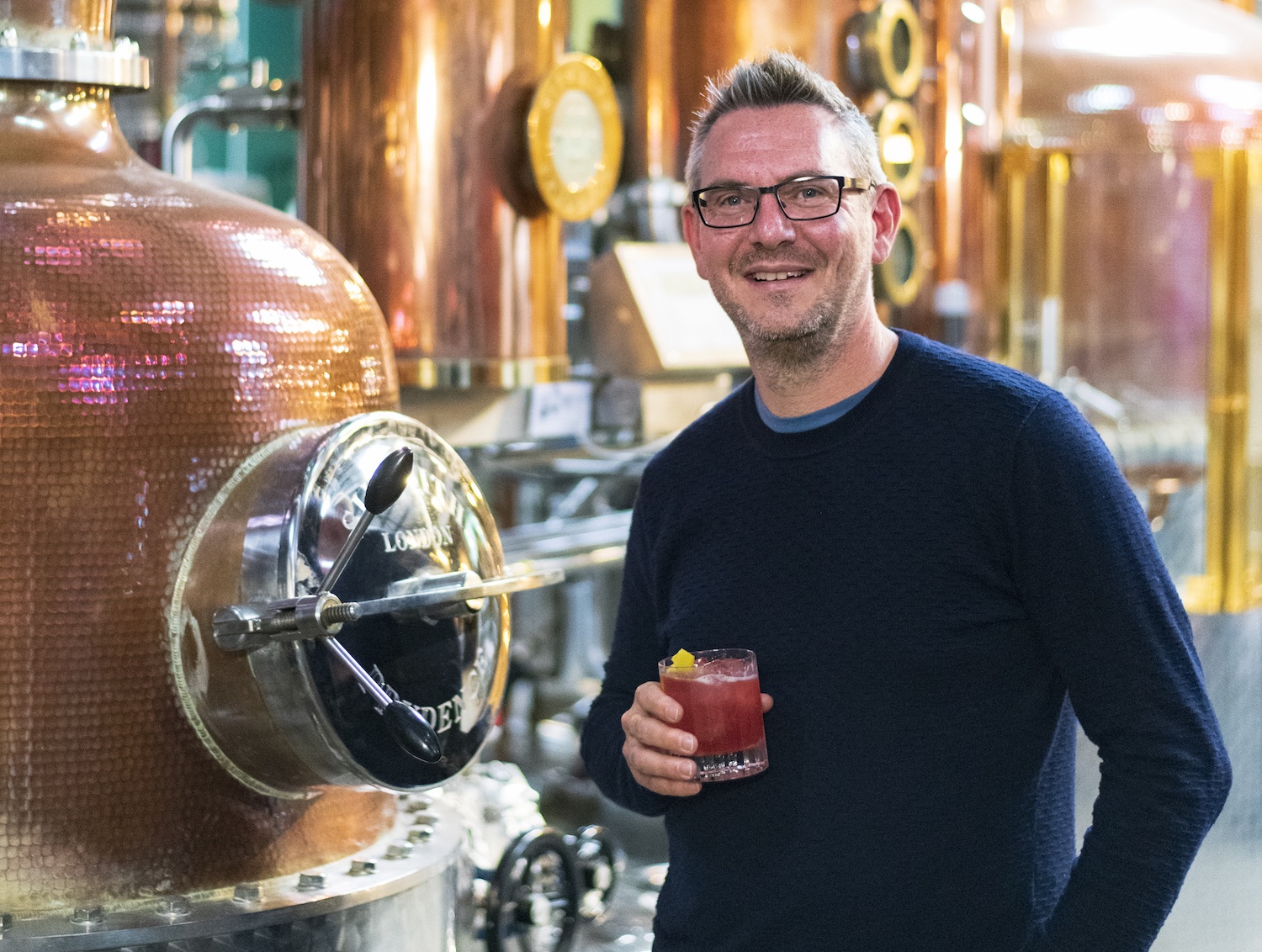 For many ginthusiasts, Waitrose & Partners' spirits buyer John Vine has the dream job.
What are this year's most popular gin-buying occasions? How does gin purchasing evolve through the seasons?
"We do see a pick up from Mother's Day to the end of the summer. In May, we do the gin showcase. In September, we have our rum showcase; in October, we have the vodka showcase. And then, traditionally, as you come into November and December, you move more to dark spirits. Overall, gin is our biggest individual category in spirits, and then second would be malt whisky."
Are there any gin trends that you've seen develop out of popular cocktails or serves? And what is your preferred gin cocktail?
"The Bramble. From a mixologist's point of view, it's easy for bars to do and it's beautiful to look at. I've also seen a lot of Martinis recently. There's a new James Bond film coming out next year and a lot of bars in London are doing gin Martinis; that might build into the fact that we're seeing really strong growth in vermouth as well.
As for me, I love the Negroni! I quite like bitterness. Having said that, what I've done more recently—where I might have used Cocchi Vermouth in a traditional Negroni—I've switched it to Lustau Vermut. Lustau is sherry-based so it's slightly sweeter; for me it just balances the flavours a bit more. I also like a Milanese—just a Gin and Tonic topped up with Campari."
What do you think is next for the spirits industry?
"I think there will be some clarification of the rules. Sipsmith doesn't do this, but right now there's some misleading labeling—calling a gin liqueur a gin, things like that. I don't think it will impact where the industry is now, but I think it will set the standard moving forward, and give more honesty to customers."
Lastly, what is your favourite Sipsmith product and why?
"Can I pick two? My favourite would be your standard London Dry Gin—it makes a really good, classic Gin and Tonic. I also love Sipsmith London Cup. I think it is probably one of the most underrated products that you do—it's a really nice, light summer drink."
Inspired to pick up a bottle and do some mixing? Find our favourite cocktail recipes here.