Long maligned—but revelatory when made well—the Dirty Martini is the ultimate polarising serve. Read up to learn more about the controversial cocktail's history.
You already know how to make a perfect Martini, but what about a Dirty Martini? Savoured as a wickedly good, guilty pleasure by those who love it—and derided by its detractors as a hopeless bastardisation of a classic cocktail—the Dirty Martini is a drink that everyone seems to have an opinion about.
Though many see the Dirty Martini's heyday as the 1980s or 1990s—picture businessmen in power suits staggering up to the bar to order round after round—this classic cocktail actually has more than a century of history behind it.
According to drinks writer David Wondrich, as quoted in Punch, the earliest ancestor of the Dirty Martini dates to 1901, "when John E. O'Connor served a Martini with muddled olives at the Waldorf Astoria." In G.H. Steele's My New Cocktail Book, meanwhile—published in 1931—a recipe for a drink featuring gin, vodka, vermouth, bitters, and olive brine was recorded.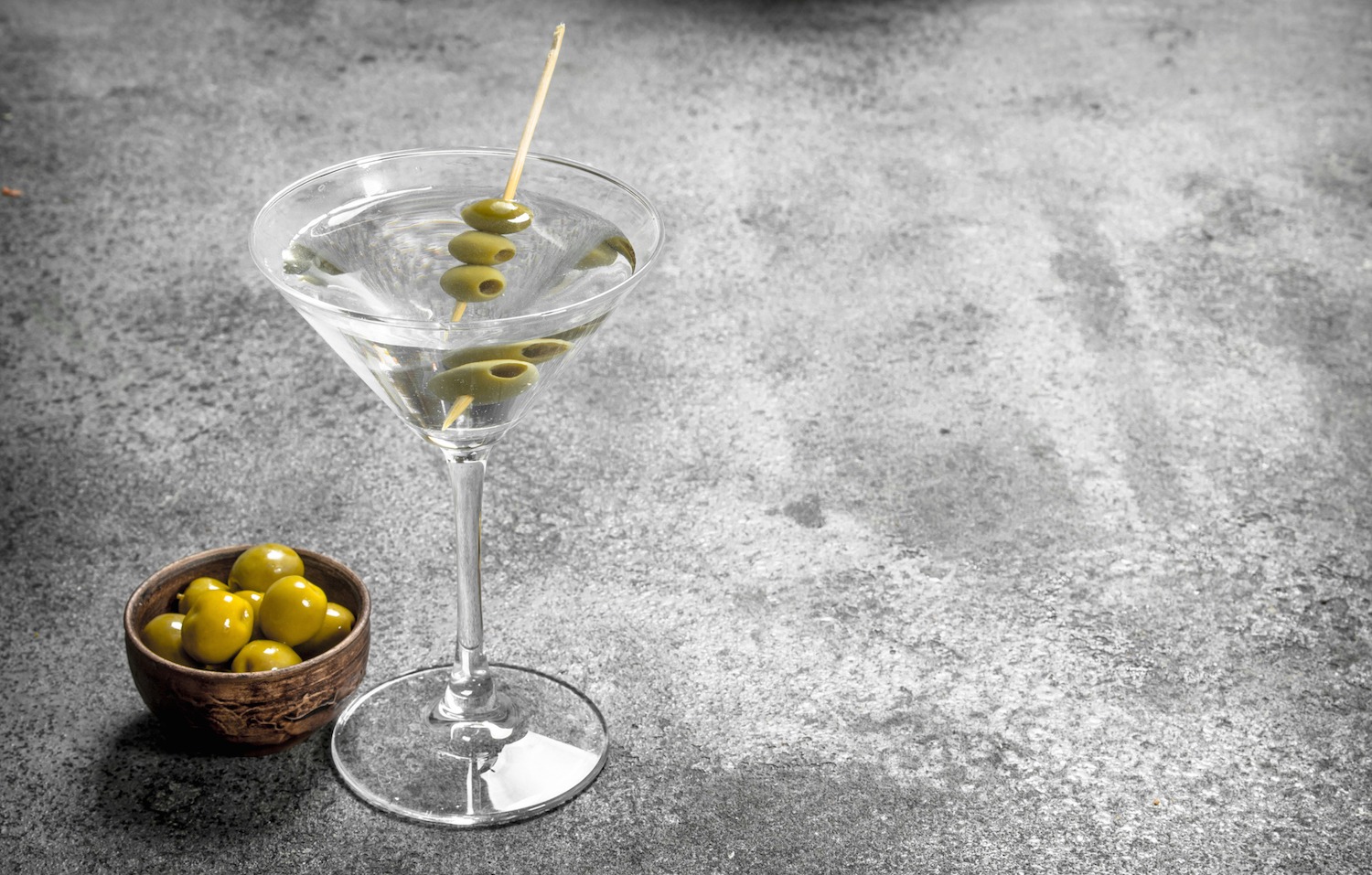 Surprisingly, the Dirty Martini's origins can be traced back more than 100 years.
From there, the Dirty Martini's renown slowly grew—and soon it was being sipped in some of the highest offices in the land. One of the most surprising elements of the Dirty Martini's lore is the cocktail's connection with President Franklin D. Roosevelt.
One story (wrongly) names him as the drink's inventor. Supposedly while at the Yalta Conference in 1945, he found himself hungover and in need of a remedy. Joseph Stalin recommended a classic Russian cure—pickle juice and vodka—but all that could be rustled up was gin and olive brine (courtesy of Winston Churchill, as the story goes).
Another tale describes Roosevelt as an enthusiastic but sloppy bartender, with a strong iconoclastic streak. As the Commander-in-Chief, he plopped olives, and their brine, in his Martinis, and served them to his guests—and no one had the heart to decline.
Today the Dirty Martini has come a long way, beyond Russian hair-of-the-dog cures and past the dark ages of the 1990s. Bartenders seeking a better, more perfect Dirty Martini have turned to everything from olive distillates and olive-infused vermouths, fat-washed gin and olive-filled teabags.
The creativity is admirable, but a good Dirty Martini doesn't need pyrotechnics. We've rounded up some of our top tips for mastering the serve, which can be found here. In quick summary: treat your Dirty Martini with as much care as you would any Martini. Choose a good gin, and a high-quality olive brine (we recommend Cerignola, if you can get it). Don't make the mistake of using olive oil in lieu of brine. And most importantly: sip yours without a trace of shame.
The Dirty Martini
10-15ml dry vermouth
2 barspoons olive brine
Olives, to garnish
Add the gin, vermouth, and brine to an ice-filled mixing glass, and stir for approximately 20 seconds. Strain into a chilled Martini glass, and garnish with several olives.
Feature images © AlexPro9500/iStock; SarapulSar38/iStock