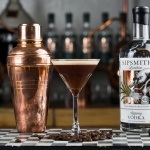 Also known as the Vodka Espresso or Pharmaceutical Stimulant, the Espresso Martini is creamy, indulgent, and perfect for keeping the festivities going into the wee hours.
The History
Cocktail lore is full of fabulous myths and legends, but the Espresso Martini's origin story may be one of our very favourites. Supposedly, the drink was created after an unnamed super model looking to keep the party going strolled into a Soho bar and requested a drink that would "wake her up and [mess] her up." And thus, this espresso-based variation on the perfectly crafted classic Martini was born.
Though the supermodel in question has never been named — Kate Moss and Naomi Campbell have been floated as possible candidates — she was lucky enough to have ordered the drink from Dick Bradsell.
After all, Bradsell was almost singlehandedly responsible for the revitalisation of London's cocktail scene; also called the 'King of Cocktails,' he more than earned the nickname. Beginning in the 1980s, he worked at a series of bars around the city, instilling common-sense rules (like using freshly squeezed citrus juice and large quantities of ice) that are still in use today. In addition to the Espresso Martini, he also created a number of other modern classics, like the Bramble and the Treacle.
The Espresso Martini's popularity has only grown since its invention, helped along by its enlivening mix of caffeine and alcohol (as the Difford's Guide writes, "Forget the 'Vodka Red Bull,' this is the cocktail connoisseur's way of combining caffeine and vodka"). Next to the Irish Coffee, it may be the best-known coffee-based cocktail around. And it's hard to beat the optics: its thick layer of frothy foam and pitch-black hue make for an eye-catching drink.
The Serve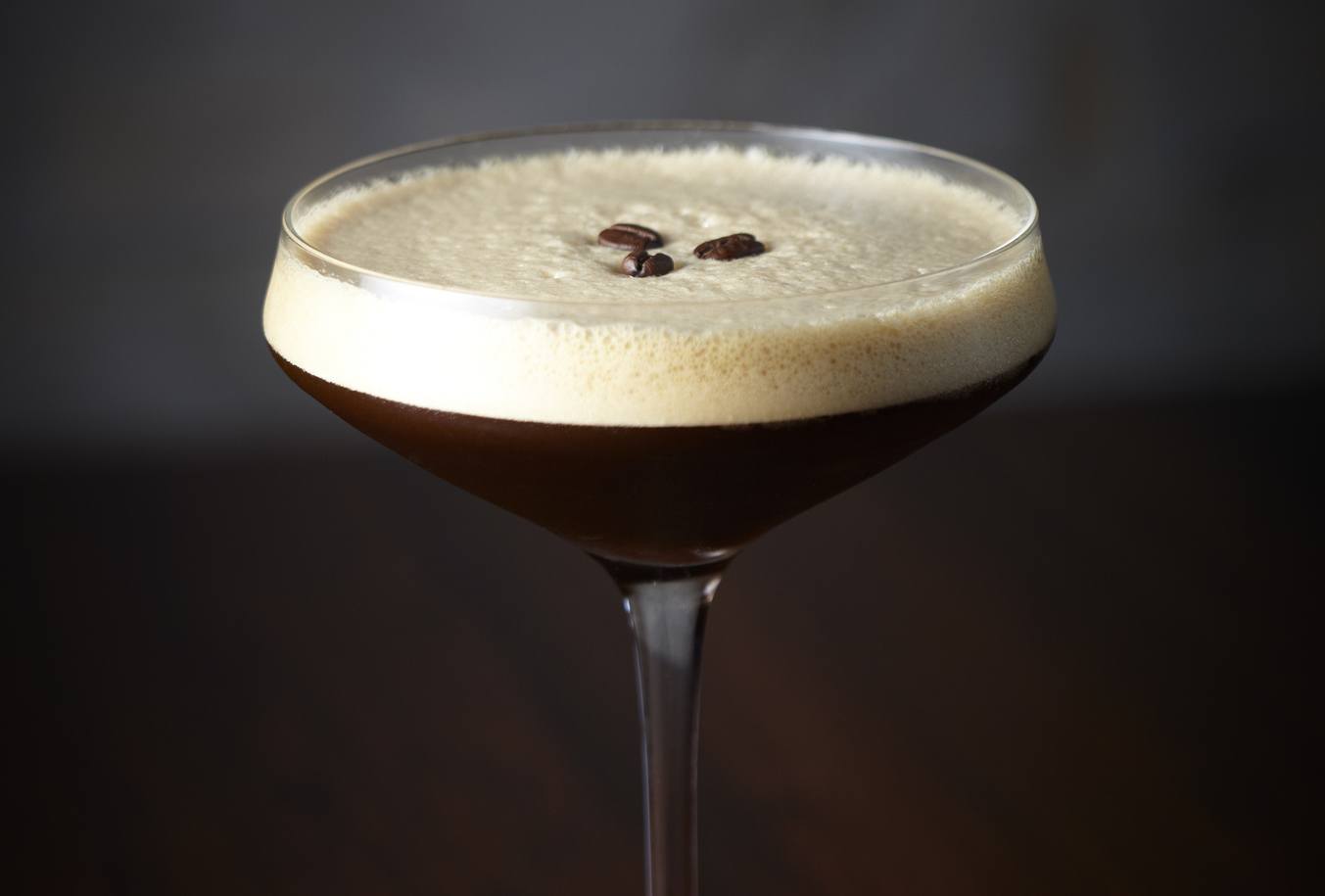 The Espresso Martini's thick layer of foam and pitch-black hue make for an eye-catching drink.
First, a clarifying note about its name. The Espresso Martini isn't a variant on the Martini. But like many drinks that were invented in the 1980s and 1990s, it was served in a Martini glass and so the name stuck.
When making your own Espresso Martini, don't you dare use stale coffee (or even worse: instant, which would border on sacrilege). Espresso is a key component of the drink, so a freshly pulled shot is best of all. If you don't have an espresso maker at home, however, an extra strong measure of filter coffee can do in a pinch.
As for the garnish, while three coffee beans placed gently atop the layer of foam is traditional, we like the citric (and visual) contrast provided by an orange twist.
The Recipe: The Espresso Martini