If gin has enjoyed centuries of renown in Britain, then so has its autumnal sibling. Read on to learn more about the history of sloe gin, from the Gin Craze days up to today's cocktail renaissance.
Sloe gin is one of autumn's loveliest treats. Every year, as the dark sloe berries grow plump on the blackthorn trees, we start looking forward to drams of the ruby-red, sweet-tart liqueur. And while sloe gin has been a staple of Christmastime celebrations for as long we can remember, just how far back does its history go? Quite a ways, it turns out—though sloe gin didn't always possess such a happy and wholesome reputation.
The history of sloe gin in the UK is, in many ways, linked with the history of land enclosure. Beginning as early as the 17th century, Parliament passed a series of Enclosure Acts that transformed common land into individual farmsteads and properties. In order to break up the land, hedgerows were needed…and, thanks to its dense, spiny branches, the blackthorn was used throughout Britain as a kind of natural fencing. (Today's foragers know that hedgerows are still some of the very best places to go sloe-harvesting.)
Pre-Prohibition tipples like the Charlie Chaplin also featured sloe gin as a primary ingredient.
A side effect of all those hedgerows was new, bumper crops of sloe berries. Though sloes on their own are notoriously tart and astringent, it certainly seemed a waste to ignore the annual harvest…and those living in the country soon learned that the best way to take advantage of the berries was to steep them in alcohol.
However, the gin that was being made at that time wasn't, shall we say, the best of quality—and its over-consumption famously sparked London's Gin Crazed debauchery. A poem dating from 1717 singles out homemade sloe gin beverages for criticism as a social ill, while 19th-century accounts describe sloe gin being heedlessly gulped by Londoners as a sort of poor-man's port.
So, for a long time, sloe gin didn't enjoy the most elevated of reputations. But all that started to change in the late 19th century, when more established distilleries began to produce their own, higher-quality sloe gin.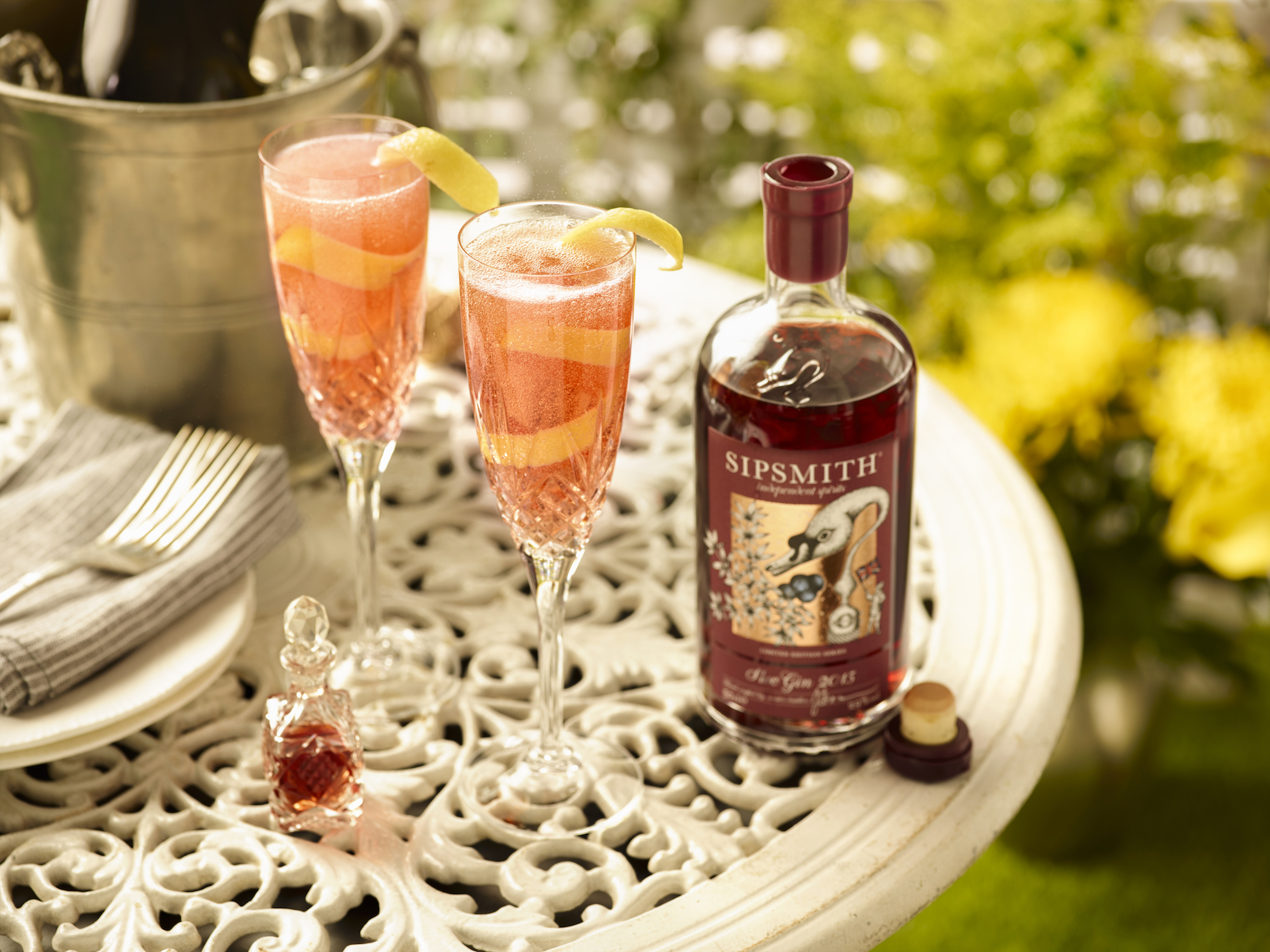 Today, Sloe Gin is experiencing an unprecedented revival.
Thus began sloe gin's revival, and cocktail bartenders began to take notice. The Sloe Gin Fizz—still probably the most famous sloe gin cocktail out there—was born at the beginning of the 20th century, and enjoyed popularity through the 1960s. Pre-Prohibition tipples like the Charlie Chaplin, which was invented at the Waldorf-Astoria in 1920, also featured sloe gin as a primary ingredient.
Long an English autumn staple, sloe gin nevertheless fell out of favour amongst international bartenders after the 1960s. But in recent years, the spirit has enjoyed an impressive revival, and bars all over London—and beyond—are stocking whole ranges of sloe gin, and creating new cocktails with the spirit. So goes the latest thrilling chapter in the history of sloe gin—and long may it last.
Inspired to make your own sloe gin? Start with these foraging tips before following our guide to the perfect sloe gin.