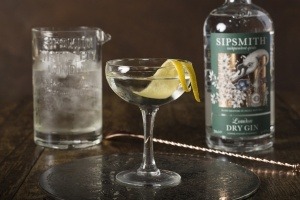 Is the new age of the Martini dawning? Read on for five creative reinterpretations of the classic cocktail.
A pure, perfectly made Martini is a thing of absolute beauty, if not the pinnacle expression of gin in cocktail form. While we certainly never tire of the Martini in its most classic guise, a new moment around the drink is brewing. Below, we've featured five creative Martini tweaks that add new spark to the serve (without diminishing the soul of the drink), from the use of surprising tinctures and distillates to a wealth of unusual garnishes.
1. Infused Olives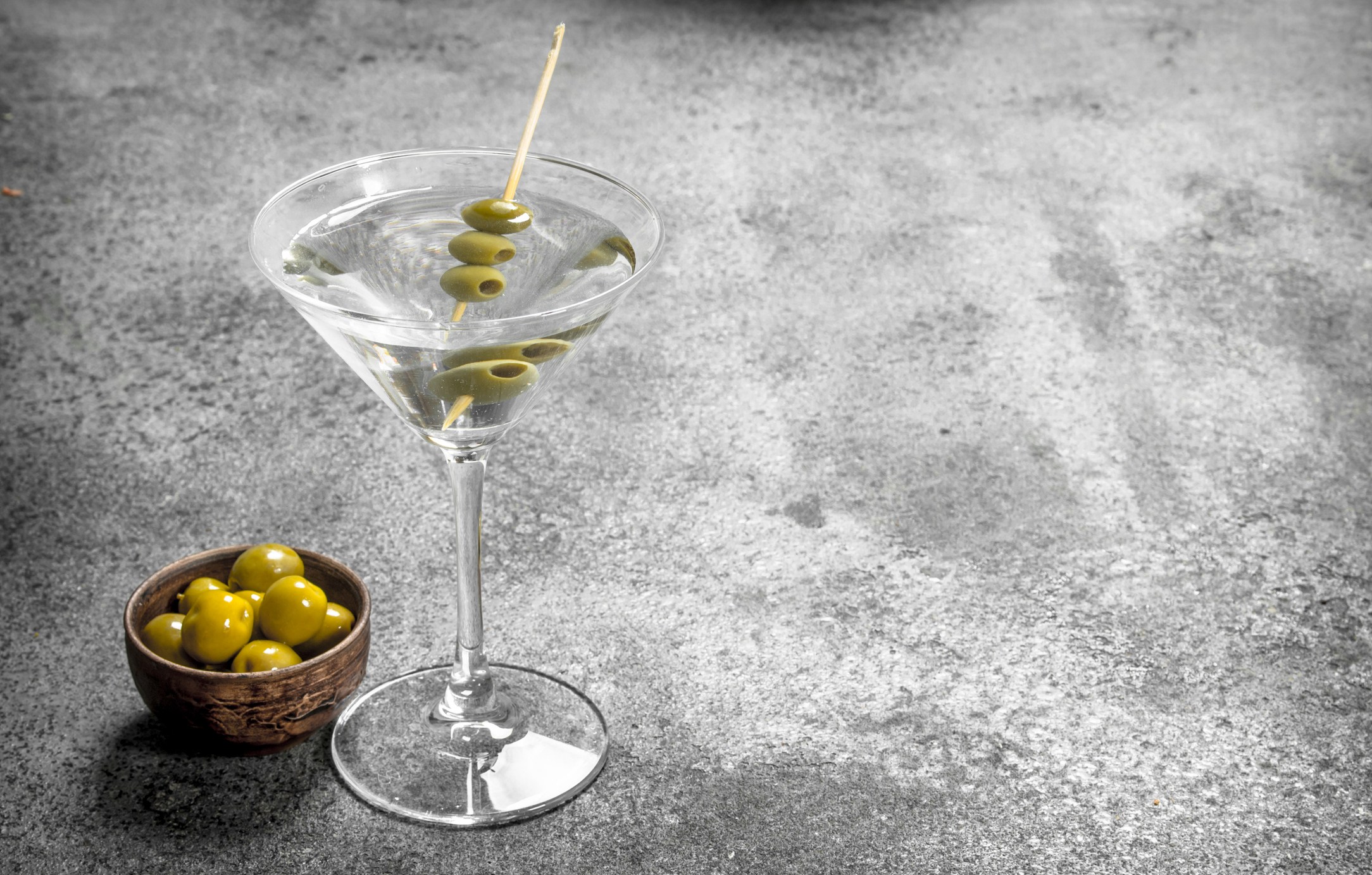 Infusing your olives is a simple way to subtly transform your Martini.
This is a technique that our Head Distiller Jared Brown employs in his Dirty Martinis, but if you're the type who prefers an olive garnish in a classic Martini, it's also worth exploring. Rather than letting his olives soak in their brine, JB strains them, saves the brine for another day, and soaks them in dry vermouth. Not only does it infuse the olives with a complex, herbaceous flavour, but it also goes splendidly in a Dry Martini. And vermouth is only the start of the possibilities at hand—why not try sake or fino sherry?
2. Tinctures and Distillates
If you're a tinker by nature—and don't mind mixology that leans towards the scientific—then making your own tinctures and distillates is one of the most striking ways to change up your Martini. Bartender Ryan Chetiyawardana is particularly known for his experiments along these lines, and at the (now-shuttered) White Lyan, he used a lactic acid solution in his Creamy Martini to impart richness and sweetness, and—on the opposite side of the spectrum—a bone tincture in the aptly named Bone Dry Martini. You might also prepare a lemon distillate in lieu of garnishing with a fresh lemon twist.
3. A Dash of Bitters
Bitters add an appealing profundity to a number of cocktails, and they aren't as out of place in a Martini as you might believe (in fact, they were a frequent inclusion in early iterations of the drink). If you want to serve yours the old-timey way, bump up the vermouth and add just a few dashes of bright, citric orange bitters. You can also make yourself a Tuxedo—a classic cocktail that's a close Martini variant—by swapping out the vermouth for fino sherry (and leaving in the bitters).
4. Creative Garnishes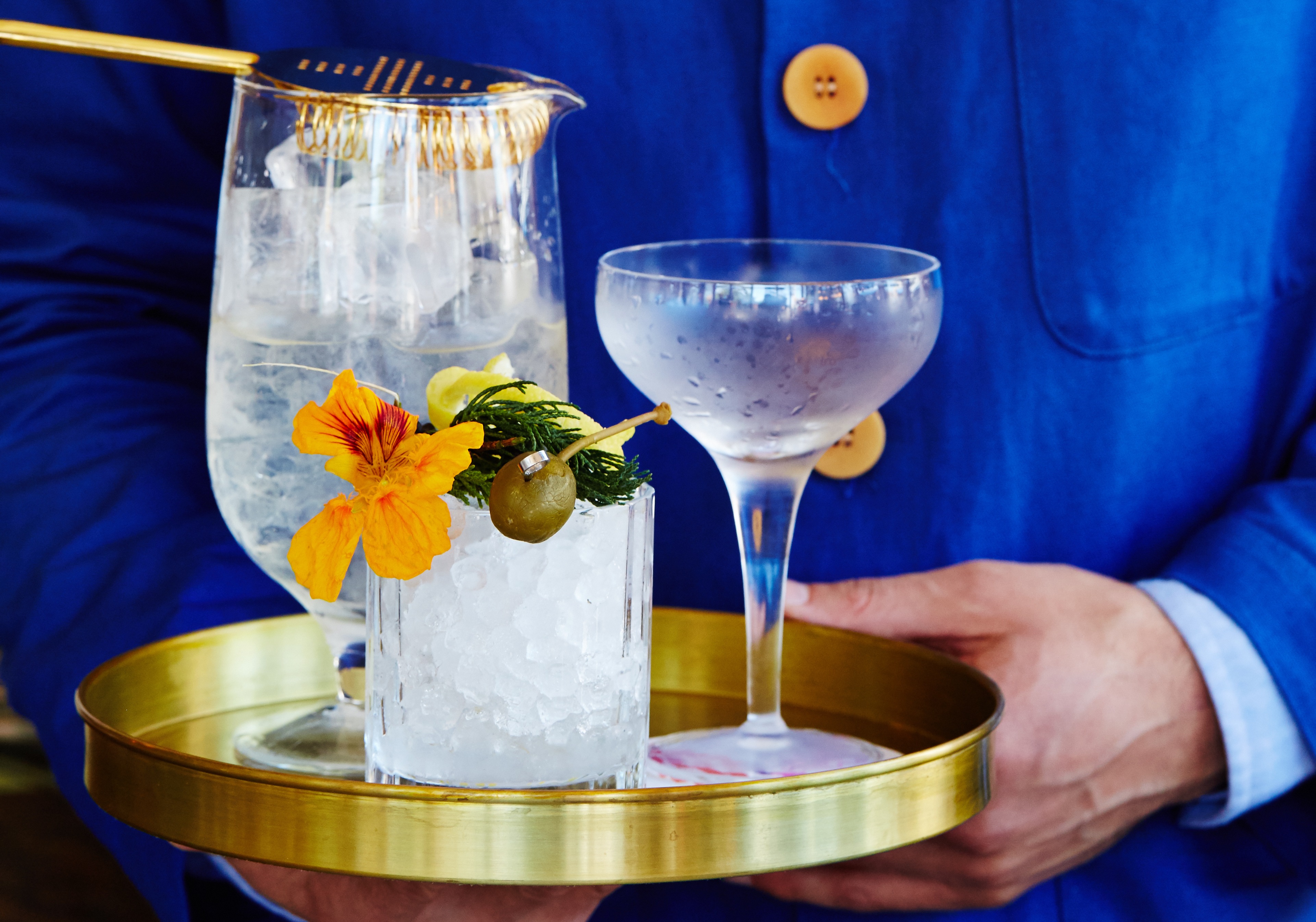 Following the trend for baroque garnishes in the G&T, Martini garnishes are getting creative.
Baroque garnishes are the new norm for the gin and tonic, and now they're becoming an ever more common, creative Martini tweak. Brooklyn's Sauvage turns out the perfect example of this new, more visually ornate Martini, though the guest has the final say on how they want to top theirs off. "Garnish is DIY: An ice-filled sidecar offers a lemon twist, sprigs of juniper with berries attached, a peppery-sweet nasturtium blossom and a fat caperberry," as Punch writes.
5. Frozen Martinis
Pre-batching and freezing your Martinis in advance of serving them isn't just a savvy way to serve a large crowd (though it is one of our favourite hospitality tricks). But this approach also fundamentally changes the serve—for the better. As noted in Punch, a frozen Martini has a creamy, velvety mouthfeel that adds another textural dimension to the drink. If the technique works for the Dukes Bar, then it certainly works for us.
Feature images © invizbk/iStock; alpaksoy/iStock; SarapulSar38/iStock; Nicole Franzen