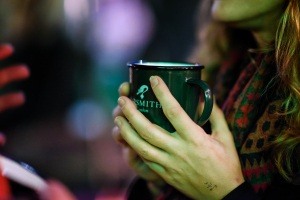 Christmas is the perfect time for a festive trip into town. Spend the day browsing stocking fillers and gifts, take in the decorations and, before heading home, make sure to pop in for a jolly festive tipple, preferably at one of our winter-themed pop up bars. This year, we've teamed up with our favourite shops, pubs and markets to bring you the ultimate sipping and shopping experiences this Christmas. 
Festive London Pop-ups
Fancy soaking up the Christmas spirit, with a festive tipple in hand? Why not try the Sipsmith Winter Lodge, a heated terrace at South Kensington's Admiral Codrington; or, what about the Victorian Gin Parlour at The Conductor, Holborn? Both are serving up a variety of wonderful Sipsmith winter cocktails, such as our indulgent Orange & Cacao Hot Chocolate and our peppy Orange & Cacao Espresso Martini – the perfect festive party-starter. If you're after something a little more authentic, why not emulate Londoners of old, who used to sip hot gins and drink gingerbread at the 18th century Frost Fair markets (held on the frozen Thames), with a Hot Gin & Gingerbread at the Gun, Docklands?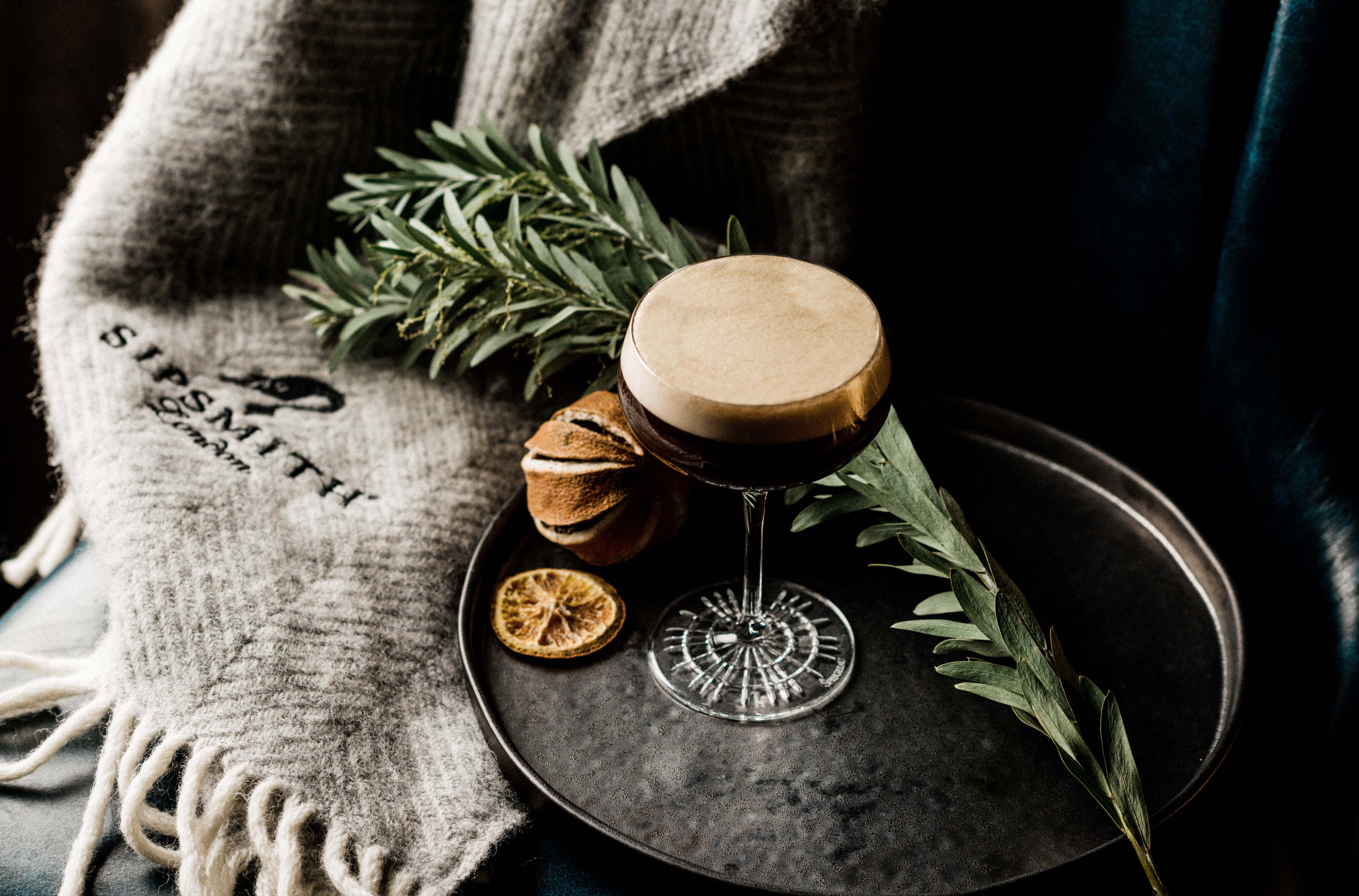 Our Limited-Edition Christmas Gin Liqueur
Fancy trying this year's limited-edition seasonal gin? We made sure our distillers had their newest creation, our beautiful Bramble Gin Liqueur, bottled up and ready to go in time for Christmas. This delightfully festive sip has captured the bounty of the autumn hedgerows and created the perfect seasonal treat. Spot it on the shelf of your nearest bar for a Boxing Day berry tipple, and why not push the boat out and try it in a celebratory Bramble Royale?
The Rooftop Bar
Victoria's refurbished Market Halls are the perfect pitstop for weary Christmas shoppers. This beautifully re-styled space has eleven contemporary restaurants on site serving an eclectic range of cuisines, however, head to the Rooftop Bar for a selection of seasonal Sipsmith cocktails, including a warming Hot Gin or a refreshingly different Orange & Cacao G&T.
Fortnum & Mason Gin Shop
Our carefully handcrafted Christmas gins have taken up residence at Piccadilly's home of British food, the delightful Fortnum & Mason Food Hall.  With understandable pride of place, our limited-edition festive gins have been causing quite a stir. So, what'll it be? Our recently released Sugar Plum Gin Liqueur, the equally new and exciting, and thoroughly festive, Smoked Chestnut Gin, or maybe the fresh and bright Christmas Tree Gin? Take your pick in person!
Peter Jones Pop-up (and Gin Masterclasses)
At Peter Jones we are not only putting on a brilliant pop-up shop (complete with pick & mix Gin Christmas Tree Decorations in limited-edition flavours and personalised copies of our new book SIP: 100 Gin), but we are also hosting a range of Gin Masterclasses, to make sure your gin cocktail-making technique is honed in time for any New Year's Eve celebrations. Enquire at the Peter Jones' Experience Desk for more information. 
Munich Gin Shop
After the roaring success of our Piccadilly Gin Shop last year, we just had to try and find a way to better it. So, this year we're sharing our gin-thusiasm far and wide, with the opening of our very own Sipsmith Gin Shop in Dallmayr, Munich. The glittering Bavarian grotto features ginny gifts, such as our delightful Christmas Stockings (with even more limited-edition Christmas gins), as well as our Sipsmith Sloe Gin, VJOP and London Dry Gin – perfect for sipping at home over the festive period. And, if you're struggling to choose, why not go for our beautiful boxed up Distillery Gift Set of gin miniatures.