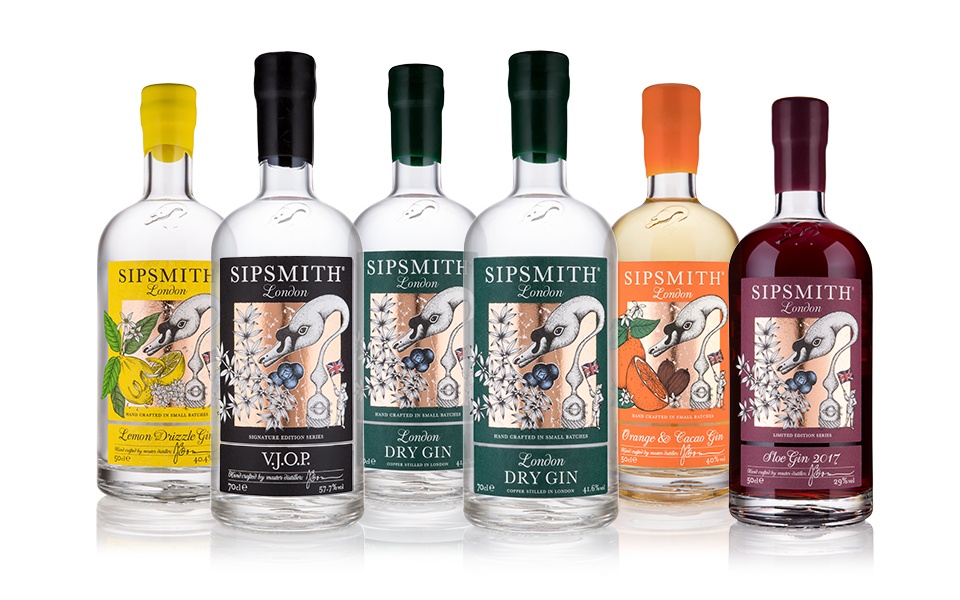 Mixed Gin Case
The perfect selection to keep any gin-lover sipping throughout the season.
This mixed gin case contains 2x 70cl Sipsmith London Dry Gin, 1x 50cl Sipsmith Sloe Gin, 1x 50cl Lemon Drizzle Gin, 1x 50cl Sipsmith Orange & Cacao Gin and 1x 70cl Sipsmith V.J.O.P. Gin.
£173.00
Our range of sensationally sippable gins; the ultimate gift for any gin lover.
A superb collection of our award-winning gins, perfect for any gin lover.
Sipsmith London Dry Gin: is the quintessential expression of a classic, traditional London Dry Gin. Bold, complex and aromatic – smooth enough for a Martini, but rich and balanced, perfect for a G&T.
Sipsmith Sloe Gin: first, we distil our award-winning London Dry Gin on our copper stills. Then we leave it to rest on wild sloe berries, hand-picked in the autumn. The result is a truly handmade sloe gin that is subtle, complex and bursting with flavour.
Sipsmith Orange & Cacao Gin: It's zesty, it's chocolatey and it's unmistakably junipery. Citrus gins have been around for centuries, but this modern take is also inspired by the popular flavour combination of chocolate and orange.
Sipsmith Lemon Drizzle Gin: Inspired by the citrus gins from the early 1900's, Sipsmith take their classic London Dry Gin and layer on sweet sundried lemon peel, lemon verbena and vapour-infused fresh lemons.
Sipsmith V.J.O.P. Gin: a desire to create the ultimate gin for juniper lovers took us on a mission to distil a 'Very Junipery Over Proof Gin'. This juniper-forward gin uses double the amount of juniper berries to our London Dry Gin.
Product Information:
2x 70cl Sipsmith London Dry Gin
1x 70cl Sipsmith V.J.O.P. Gin
1x 50cl Sipsmith Sloe Gin
1x 50cl Lemon Drizzle Gin
1x 50cl Sipsmith Orange & Cacao Gin