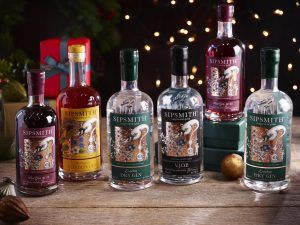 No Christmas would be complete without plenty of ginful gifts to mark the occasion. Here are 10 of our favourite gift suggestions for the sippers on your shopping list.
In need of some Christmas shopping inspiration? We've compiled 10 ginful suggestions, from gin-infused truffles to spirited sartorial gift sets, that are certain to make quite the impression come Christmas morning.
1. Sipping Society Membership
Recently reborn as the Sipsmith Sipping Society, our subscription service sees four limited-edition distillations sent to your door every season. Past Sipping Society tipples have included everything from Strawberries and Cream Gin Liqueur to smoky Bonfire Gin; if you're seeking a gift for an adventurous sipper, this one should more than impress.
2. Sip in Style Gift Set
Cosy socks and gin for Christmas? We've joined forces with the London Sock Company to bring you the seasonal Sip in Style Gift Set, which includes debonair socks paired with our gin — choose from three different sock and gin pairings. All you need to add to the equation is a seat by the fire.
3. Distillery Gift Box
Can't decide which distillation to give to your favourite gin lover? You won't have to choose when you pick up our Distillery Gift Box, which features mini bottles of both our London Dry Gin and our Sloe Gin (plus a pretty pewter jigger).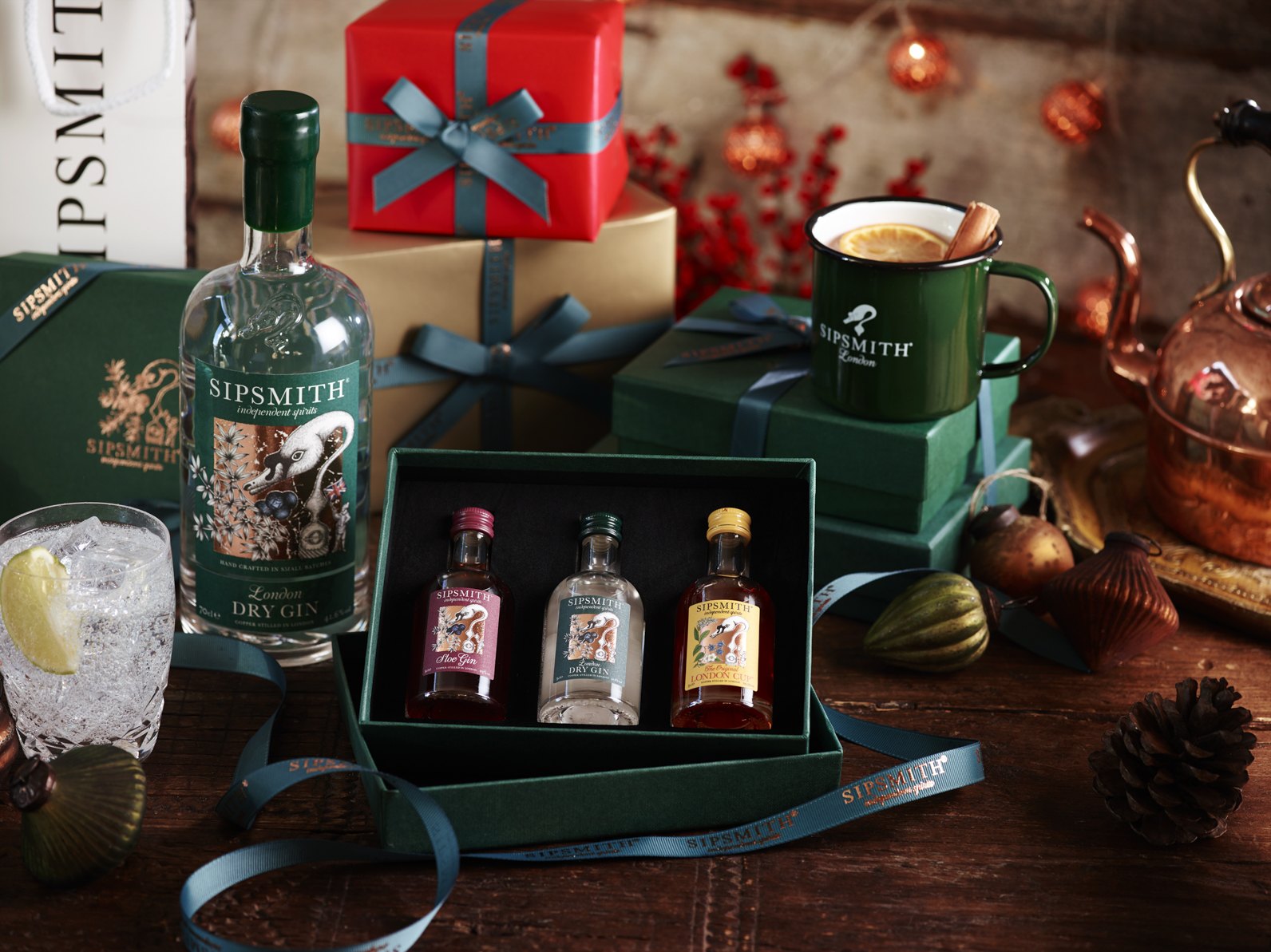 4. Triple Gin Mini Set
Chocolate oranges make a fine stocking filler – but mini bottles of our London Dry Gin, Sloe Gin, and London Cup are what we're really hoping to find on Christmas morning.
5. A Stay at the Ham Yard Hotel
Some of the best Christmas gifts are experiential, and a stay at Soho's modish Ham Yard Hotel is one of our favourite London treats. It also doesn't hurt that the hotel will play host to our Swan On a Hot Gin Roof pop-up bar in January. Hot gin cocktails overlooking central London are a sure-fire way to impress.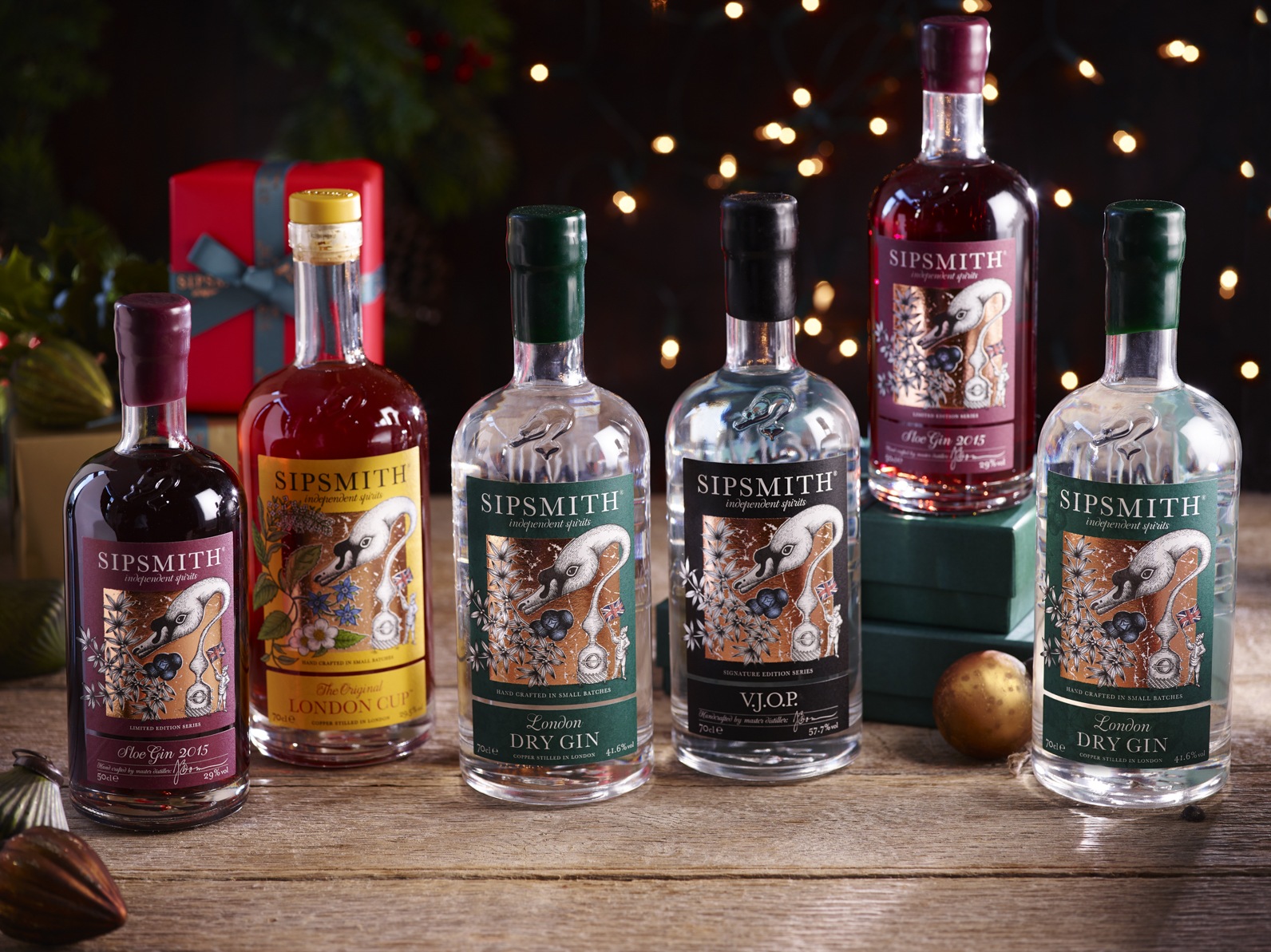 6. Mixed Gin Case
This is one to save for the people you really want to treat: our Mixed Gin Case, which includes bottles from our entire portfolio of spirits. Comprising our London Cup, V.J.O.P. and two bottles of our London Dry Gin and Sloe Gin, it's the makings of a ginful spirits collection.
7. Tipplesworth Cocktail Case
We love Tipplesworth for their travelling cocktail cases, designed to look like vintage luggage. A Bramble Cocktail Case supplies all the ingredients for the modern classic, while the Classic Martini Cocktail Kit will ensure you have Martini mixing mastered.
8. Jack Rudy Tonic Cordial
Gin and tonics are wonderful all year-round, but come Christmastime, they're best served warm. First, take a look at our Hot G&T recipe; then, pick up a bottle of Jack Rudy Cocktail Co's phenomenal Small Batch Tonic. If you're after a mulled wine substitute, it's hard to do better.
9. Gin, Glorious Gin by Olivia Williams
Gin has a long and glorious history, and few know that quite so well as Olivia Williams. Her book on the subject explores how gin, once known derisively as "Mother's Ruin," came to embody the spirit of London.
10. Charbonnel & Walker Sipsmith Truffles
Gin truffles are the perfect, indulgent Christmas gift (as well as an ideal stocking filler), and Charbonnel & Walker's Sipsmith Truffles are what we'll be scoffing come Christmas Day.