Quick, while there's a patch of sun: prepare for your next summer cocktail party with these 10 essential tips. While we firmly believe that there's never a bad time to throw a cocktail party, the middle of summer is the perfect excuse for festivity.
Summer cocktail parties are a pleasure to attend, and—provided you do enough advanced preparation—a pleasure to host, too. We've shared 10 of our top tips to ensure your celebration is a stress-free success for all involved.
1. Pre-batch your cocktails.
Don't spend your summer cocktail party shaking drink after drink in your kitchen. Instead, the secret is in the pre-batch. A number of classic cocktails—from Negronis to Aviations—can be made in large quantities and chilled in advance. Add ice at the last minute for party perfection.
2. Make the very best ice.
Ice is one of the most important ingredients in your cocktails—especially when, with any luck, you'll be enjoying them on a warm summer's day. Instead of buying bags of small ice cubes that quickly melt, make your own ice by filling loaf pans and other large containers with distilled water. Once frozen solid, cut into smaller blocks for individual serves (or add a whole block to a punch bowl for slow dilution).
3. Serve Sipsmith London Cup.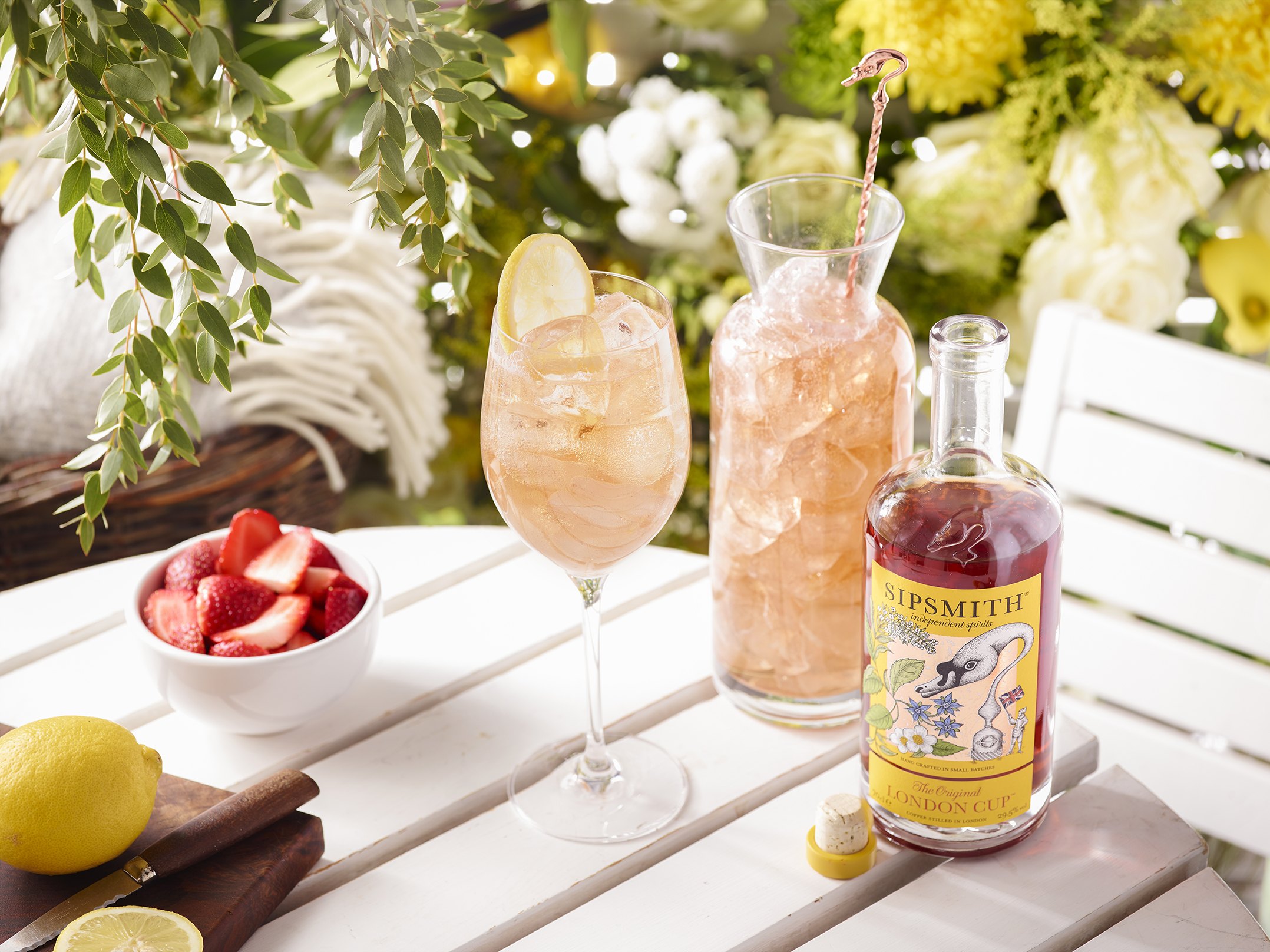 Infused with floral Earl Grey, borage, and lemon verbena, London Cup is perfect as a large-batch serve.
Created especially for summer weather and festive groups, our London Cup takes a gin base and adds Earl Grey tea, borage, lemon verbena, and a host of other botanicals. Prepare a large-format punch bowl full, pair it with lemonade, or even use it in a Negroni.
4. Prepare homemade cordials and syrups.
If you have a more laissez-faire attitude to cocktail mixing, supply the gin and a few high-quality mixers and complement with your own cordials and syrups. Use seasonal ingredients, from fresh berries to elderflowers. Not only do they add personality to your bar, but also they take just minutes to make (simply boil one part sugar to one part water, remove from the heat, add your flavouring ingredients, and allow to steep briefly before straining and cooling into a pretty bottle).
5. Add gin to your dishes, too.
No good summer cocktail party is built on drinks alone: delicious nibbles are necessary, too. Follow food writer Kay Plunkett-Hogge's advice and add a dash of ginful inspiration to your hors d'oeuvres. Gin botanical-cured salmon toast, anyone?
6. Get creative with your garnishes.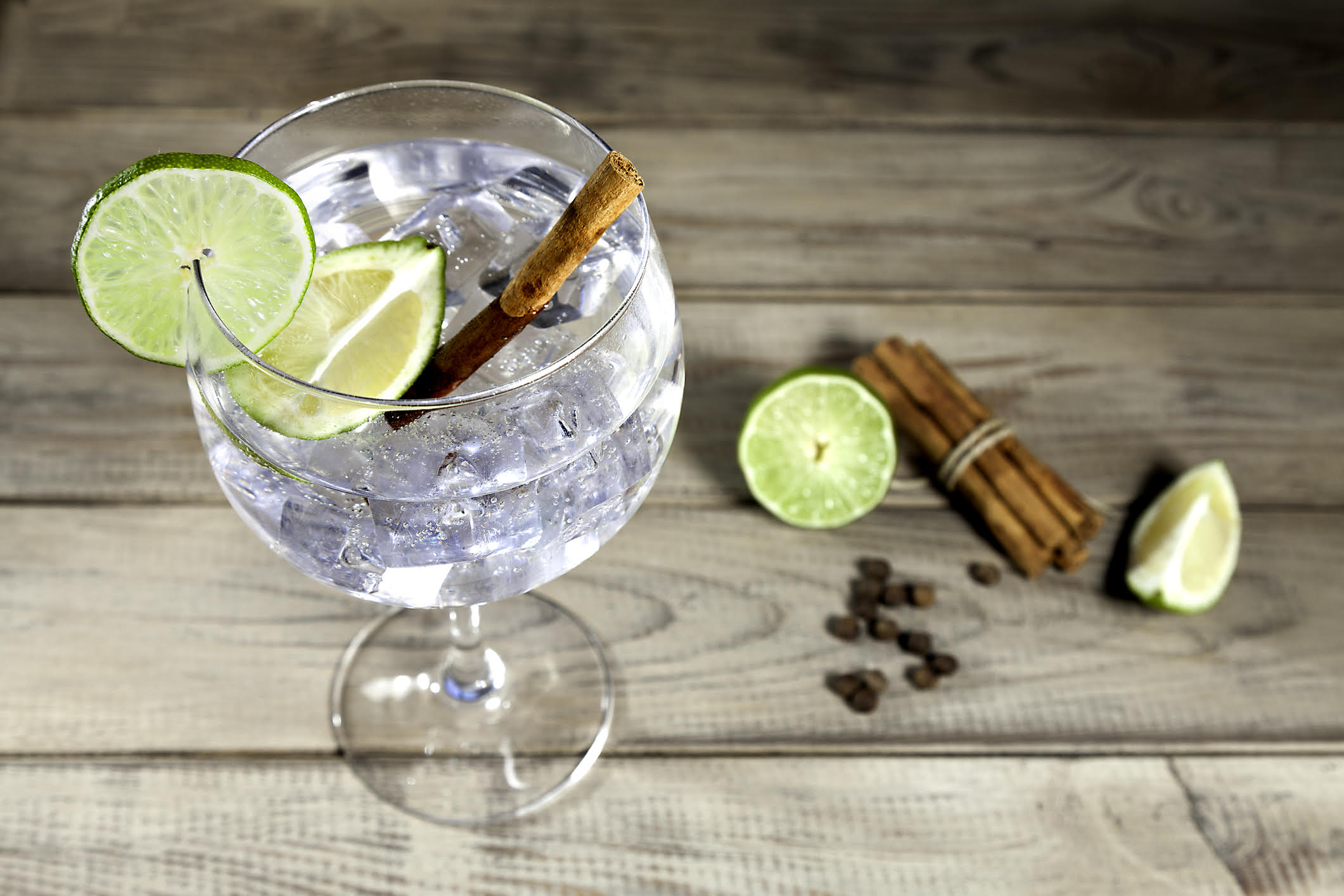 This summer, get creative with your G&T garnishes.
Gin and tonic bars are another simple but deliciously effective way to cater to crowds of summertime sippers. Be sure you have plenty of London Dry Gin and tonic water on hand, and make sure to go beyond the lemon and lime. Look to summer fruits, lavender, basil, even whole spices—and browse this list of unusual garnishes.
7. Prep frozen cocktail serves.
Here to accompany your pre-batched cocktail pitchers are pre-made frozen cocktails. Ice-lollies spiked with gin are quite the treat—or, you can do what we do and enjoy a scoop of Jude's Gin & Tonic Ice Cream.
8. Ensure abundance.
Of all the cocktail party faux pas, running out of drinks well before the party's conclusion has to be one of the most tragic. Keep in mind that the average cocktail party guest will enjoy three to four serves, and amend your shopping list accordingly.
9. Don't forget that sloe gin is summer-friendly.
Sloe gin may be associated with roaring fires and short days, but make no mistake: it's also more than delicious during the summer months. From Sloe G&Ts to Sloe Gin with Bitter Lemon, consider inviting sloe gin to your next fete.
10. Indulge in some fizz.
A cocktail party without a bit of fizz? We don't like to think of it. Wind things down with a round of French 75s—pre-batched, minus the Champagne—and top up just before serving for a memorable conclusion.
Feature images © gerenme/iStock; Jose_M_Feito/iStock