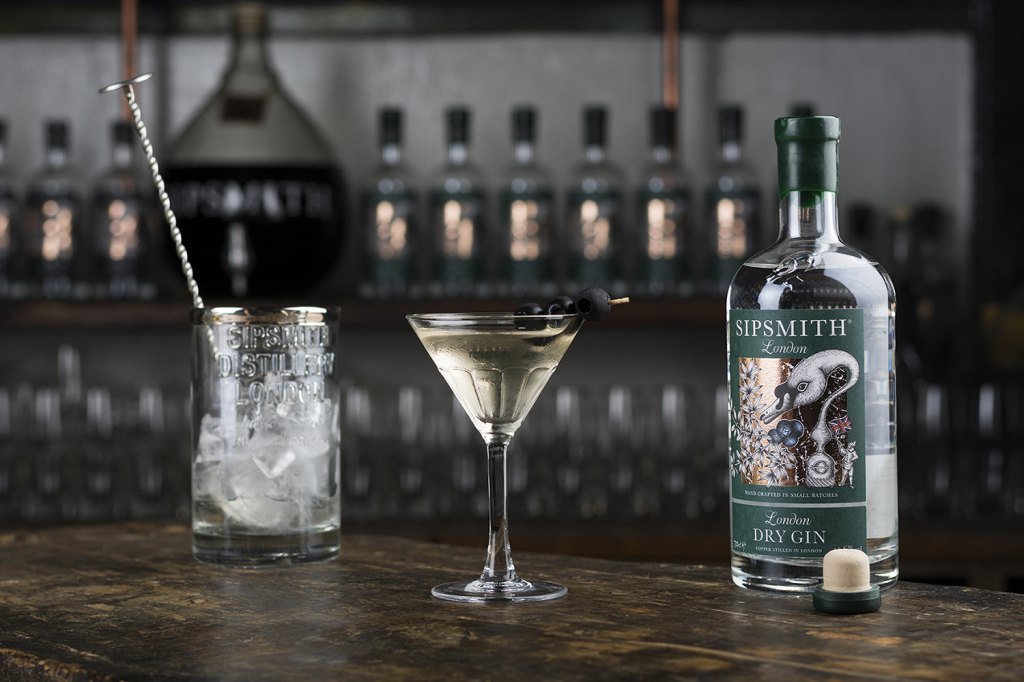 We think the greatest gift to give your dad is the chance to spend some quality time together, with a sensational sip in hand, of course – here's how you can organise a celebratory cocktail hour at home for your dad this June.
Here at the Distillery, we know there's a delicious drop for every father – you just need to know where to start. From coming up with the perfect moment to surprise your dad on Father's Day to mixing a creative cocktail that shows just how much you care; our cocktail hour guide is guaranteed to come in handy.
A COCKTAIL FOR BRUNCH, AFTERNOON AND EVENING
Late afternoon, early evening, after dinner – with a little ginspiration, cocktail hour can take place whenever you want. Having allowed him to have a lie-in, a Red Snapper served alongside a decadent brunch makes for a delicious start to the day. This ginny twist on the classic Bloody Mary is crafted by pouring 50ml Sipsmith London Dry Gin, the juice of ¼ lemon, 6 dashes of Worcestershire sauce, 3 dashes of Tabasco and a splash of tomato juice into a tall glass over ice, before garnishing with a stick of celery, celery salt and freshly ground black pepper.
If that's not his favourite tipple, why not throw a lunchtime barbecue, and give his usual beer a surprisingly delicious and refreshing twist with a Hop Collins. Combine 50ml Sipsmith London Dry Gin, 10ml sugar syrup and 20 lemon juice in an ice-filled shaker, before double straining into a chilled glass and topping up with beer. If your dad considers himself too macho for a cocktail, we dare him to turn down a Mud Men Martini. This strong yet sophisticated sip was created for Johnny Vaughan and Steve Brooker's visit to the Distillery, combining gin, extra dry vermouth, olive brine and whiskey-marinated olives – perfect for an evening gathering, whether together or over a video chat.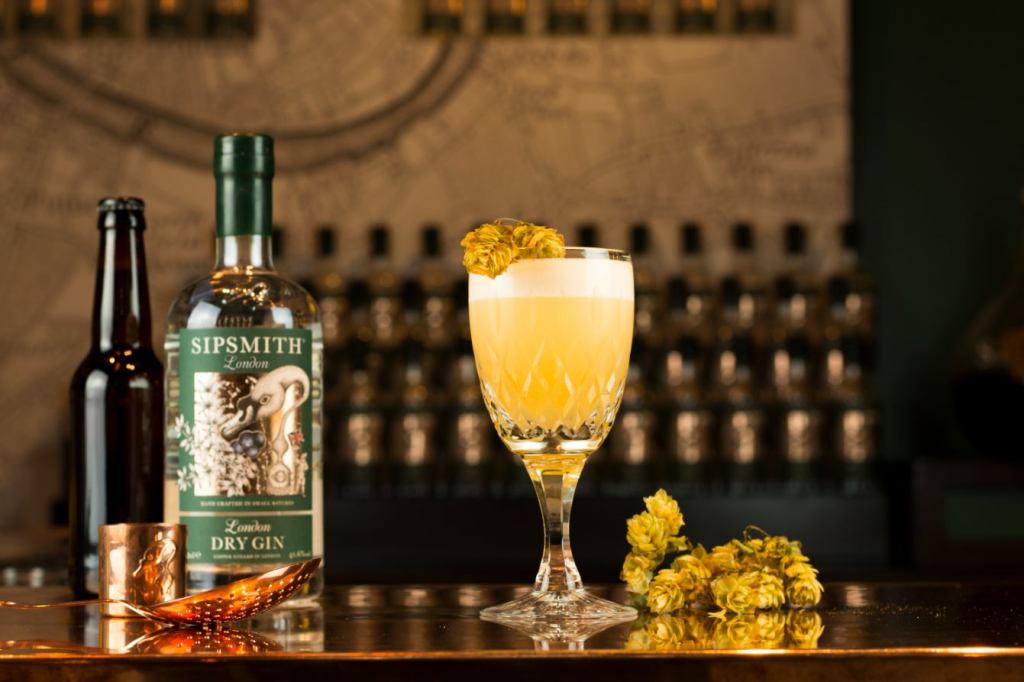 HANDWRITTEN FROM THE HEART
For an invitation that's just as unique as your dad, make sure it's handwritten. From calligraphed notes to letters hand-sealed with a wax Swan stamp, we bring a personal touch to everything we do. Once you've decided on the kind of cocktail hour you would like to host, it's time to put pen to paper.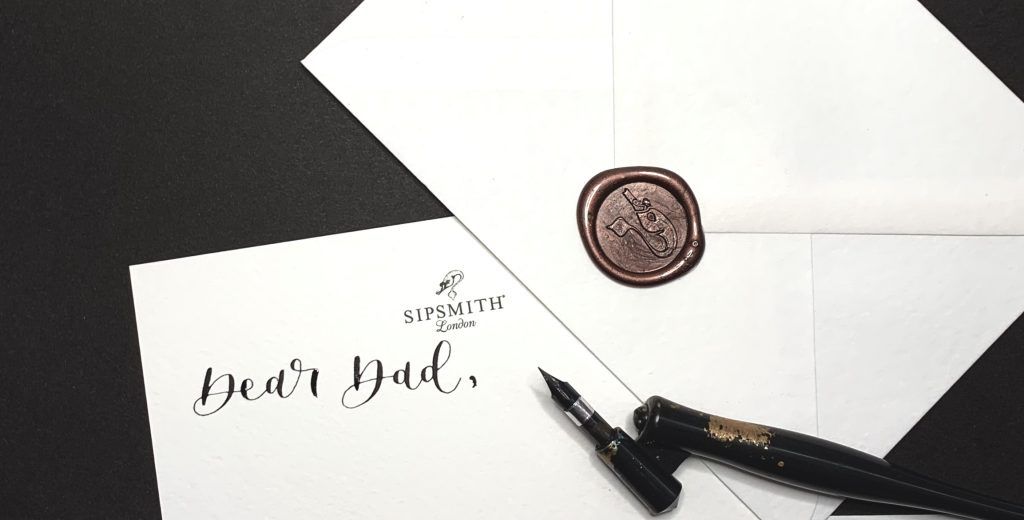 LOOKING SHARP AND READY FOR SIPPING
If you've included a dress code in your cocktail hour invitation, then chances are your dapper dad will appreciate a seriously stylish bottle – like our limited-edition Paul Smith x Sipsmith London Dry Gin. Inspired by the King of Colour's 'classics with a twist' philosophy, it makes for a polished present that will bring a designer edge to your dad's drinks cabinet. Hand crafted from the inside out, this gift is sure to bring a smile to any dad's face.
And while donning a suit might be a little too formal for a Sunday afternoon, dads can embrace their inner James Bond with any number of mouth-watering Martinis. Fresh from celebrating World Gin Day with our 24-Hour Martini Throwing Marathon, check out our IGTV @sipmith for some Martini throwing ginspiration for an added wow factor.
FOR EXTRAORDINARY DADS
Visit our online gin shop to purchase a bottle of Paul Smith x Sipsmith London Dry Gin. Our bottle box ensures your ginny gift is beautifully presented, and for those unable to visit their dads this Father's Day, a personalised gift message can be added at the checkout for a thoughtful touch.
From hosting a cocktail hour to finding the perfect bottle to add to dad's home bar, we hope you've found plenty of Fathers Day inspiration. But, if you'd rather leave the gin expertise to us, why not buy your dad a ticket to our virtual evening with Sipsmith, which costs £30 and includes 2 Sipsmith tasting glasses and 4x 5cl Sipsmith Gins, plus an hour of all things gin and a live tasting with Sipsmith Swans, Rich and Adam at 6pm on 25th June.