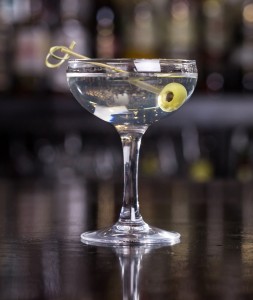 Barring a lemon twist, an olive is the most classic choice for a Martini garnish. But when did we start putting olives in Martinis? The backstory might surprise you…
We believe that learning how to make the perfect Martini is an important life skill. Served in a glass with that unmistakable silhouette, frosty-cold and crowned with an olive, it's a drink whose mythology proceeds it, and which is lodged deeply in the public imagination.
The History of the Martini Olive
But what if we told you that the olive wasn't always the classic garnish of choice for a Martini—that this essential part of the Martini's appeal was actually only a later addition?
According to drinks historian (and our Master Distiller) Jared Brown, the first Martini garnishes in the 19th century weren't olives, or even lemon twists. Instead, they were…cherries. "In the 1860s and 1870s drinks were sweetened with syrups and piled high with fruit garnishes," he says, and cherries were a particularly popular choice.
If that sounds slightly unbelievable, keep in mind that early iterations of the Martini were served much wetter (50:50 gin to vermouth ratios were common) than they are today, and were also frequently made with orange bitters. Happily, though, a new trend for savoury garnishes emerged in the 1880s, and the olive quickly became bartenders' de facto choice.
Fast-forward to the 1930s, when another pivotal moment in Martini-making occurred between two of the drink's staunchest admirers. According to JB, "President Franklin Delano Roosevelt played host to Winston Churchill and introduced him to the Dirty Martini, adding not just olives but a few bar spoons of olive brine to the shaker. FDR was known to shake his Martinis, and Churchill commented that he was an enthusiastic but sloppy mixer."
Whether Churchill, who famously preferred his Martinis with little to no vermouth, took umbrage at FDR's addition is unclear. Either way, the Dirty Martini has remained relatively popular ever since.
Why the Olive?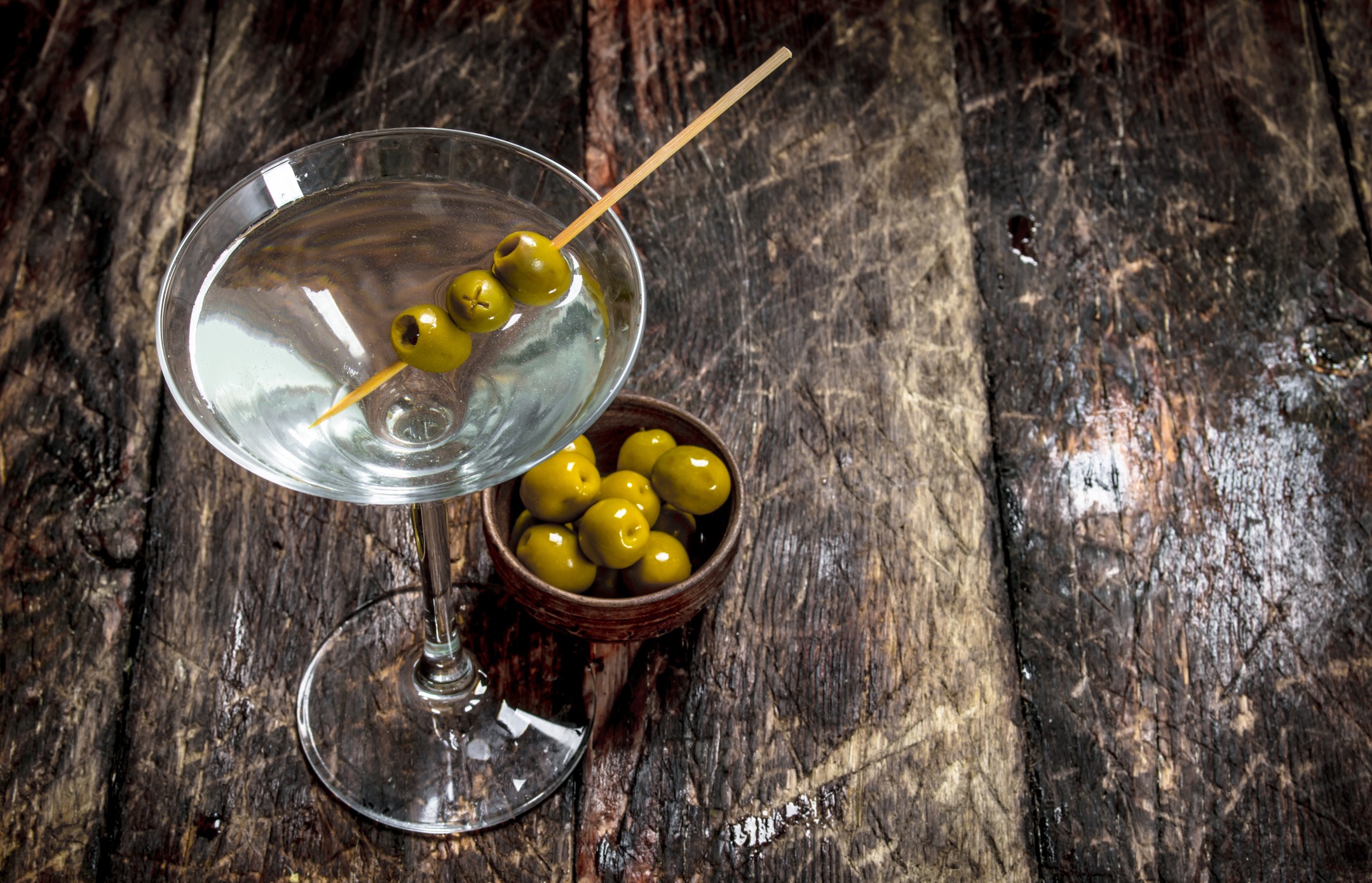 The Dirty Martini was introduced to Winston Churchill by President Franklin Delano Roosevelt
At this point, it's worth noting that we don't just put olives in Martinis for the optics. Rather, the salinity and brininess of the ingredient serve to highlight the aromatics in the gin, complement the vermouth, and counterpoise the Martini's bracing intensity.
Adding olive brine, in the case of a Dirty Martini, takes this one step further, and adds a pleasingly savoury character to the drink.
Today's Garnish Possibilities
"Today, there are so many more olive options to explore," says JB. While it's best to avoid pimento-stuffed olives, he says (the sweetness of the peppers doesn't necessarily mingle well in a Martini), it's otherwise worth experimenting with your Martini olives.
"Unstuffed, anchovy-stuffed, blue cheese-stuffed"—give them all a go and see what you prefer. You could also follow in the illustrious footsteps of the late Sasha Petraske, who helped inspire the neo-speakeasy movement when he opened Milk & Honey in New York, and who favoured unpitted Cerignola olives from Puglia for their juiciness and soft flavour.
Whichever olives you select, JB cautions, it's just essential to store them in the fridge: "you don't want an ice cold Martini warmed up by a room temperature garnish."
Image Credits: Feature Image © iStock/Ezhukov; Martini cocktail © iStock/trexec; Martini with Olives © iStock/SarapulSar38.