Served inside or outside, a delicious platter of food, paired with gin, of course, brings people together – making it the perfect accompaniment to bank holiday gatherings and summertime celebrations.
In our opinion, leisurely lunches and delicious picnics in the park should always begin (and end) with an expertly crafted G&T. So that's the tipple decided, but what about nibbles?
A stunning centrepiece turns any gathering into a special occasion, so as we approach the August Bank Holiday weekend, now is the perfect time to learn how to turn your ordinary nibbles into a grazing board to behold.. Here are a few creative tips from our friends – and gourmet grazing experts – at GRAPE & Fig, who put just as much thought and care into their creations as we do our hand crafted gin.
1. SAY CHEESE
Curate a few different cheeses to include on your platter – a mixture of textures and flavours will ensure that everyone finds a fromage that they love. GRAPE & Fig recommend combining a soft cheese (like Brie) and a hard cheese (such as Manchego) with a blue cheese, for example Stilton. For us Sipsmith Swans, a cheese selection simply isn't complete without a glass of Sipsmith Sloe Gin.
2. ADD A RAY OF SUNSHINE
Shop local and seasonal when it comes to selecting fruit and vegetables that will bring an eye-catching splash of colour to your platter. Tomatoes, cucumber and apricots say summer's here, while strawberries, raspberries, blackberries and blueberries are all deliciously ripe and bursting with flavour right now. Bright garnishes like crushed pistachios or a sprig of olive leaves will also ensure your platter 'pops'.
3. IT'S CRUNCH TIME
Just as a classic highball will make your Sipsmith London Dry Gin and tonic taste all the more effervescent, a quality cracker should form the crunchy foundation of every platter feast. So, just as there's no gin without juniper, no grazing board is complete without the addition of oat cakes, French baguettes, pitta bread, chutney and relish, which are just as important as your cheese, cured meats and antipasti.
4. BRING THE OUTSIDE ONTO THE PLATTER
Even if the Great British Summer fails to make an appearance, you can still add an alfresco atmosphere to your platter with fresh foliage – just remember to save some to garnish your gin cocktails, too. The team at GRAPE & Fig use edible flowers such as nasturtiums or pansies, bunches of herbs and fresh honeycomb to add natural beauty to their boards. Plus, we have plenty of suggestions for serving your gin with a home-grown garnish – like our herbaceous Gin Basil Smash; the perfect gin and food pairing.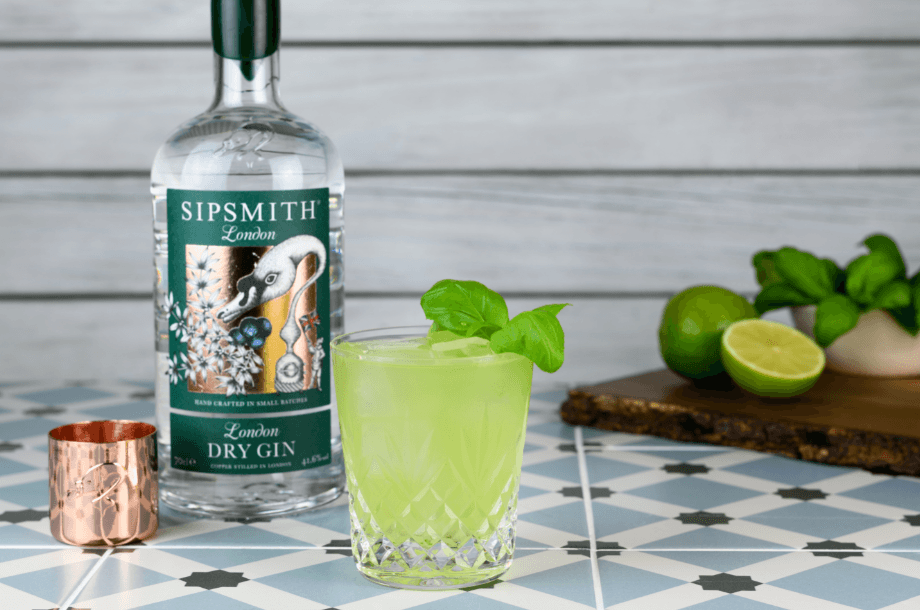 5. ADVICE FROM THE EXPERTS
Our team of Distillers have spent years perfecting their craft so that you can enjoy the perfect G&T. And, when it comes to putting together an Instagram-ready platter, we suggest following GRAPE & Fig's tried-and-tested platter assembly technique. First, fan out a few key ingredients so that they reach the edges of the platter, then start piling on everything else and filling in any gaps. Next, make it pop with the addition of colourful and textural flourishes before showing it off to friends and family.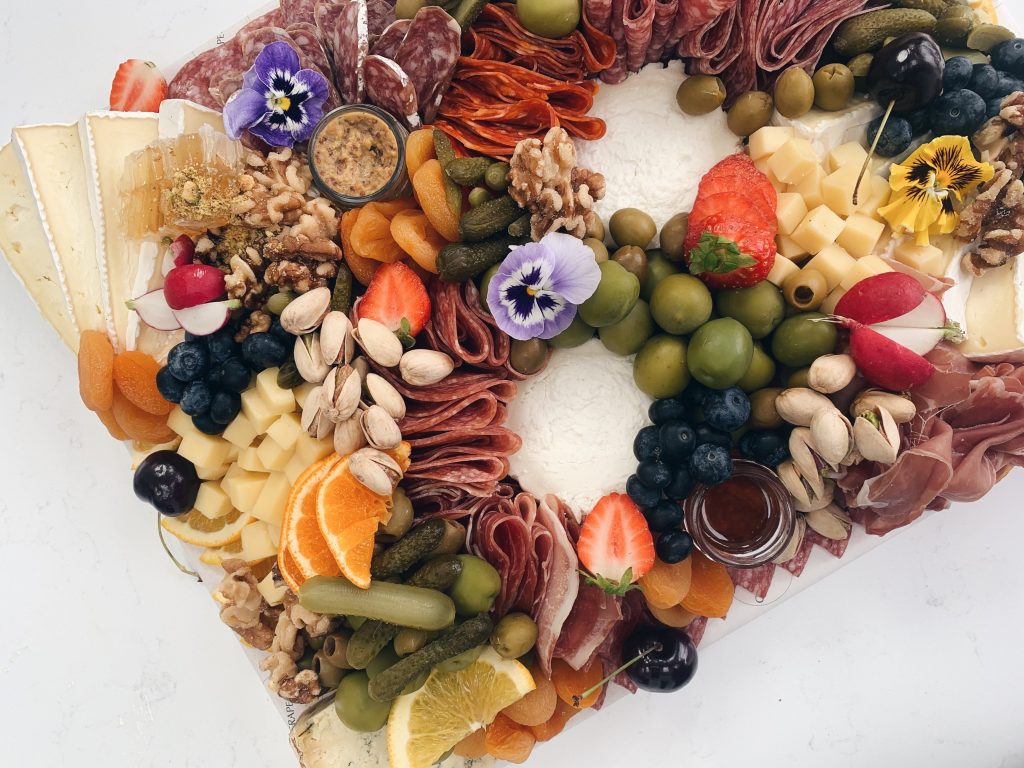 The ideal backdrop to an afternoon's gin grazing, we hope you enjoy putting together your perfect platter and do remember to share your creations with us on social by tagging us @sipsmith.
This Bank Holiday, head to our Instagram to find out how to WIN a Sipsmith Bar Experience at home, with the help of our friends at GRAPE & Fig (T&Cs apply).