Whether served over ice as the perfect accompaniment to an evening by the fire, or gently mulled to enjoy alfresco on a chilly winter's evening, there's a G&T for every occasion. And, as autumn approaches, our thoughts turn to crafting the perfect gin and tonic to celebrate International G&T Day. But before you settle on a gin cocktail recipe to serve on 19th October, discover what sipper you are by clicking here. Whether the results reveal a penchant for Classic, Zesty or Daring gin cocktails, here we share serves that will elevate the day's celebrations to something truly extraordinary.
RAISE A GLASS TO THE ICONIC G&T
Historians can trace gin's origin back to the 1600s and Holland's famous 'genever' distilleries, but it was around 200 years ago that the long drink we today know as a G&T was first served. As the British Empire extended into the Indian subcontinent, the soldiers discovered that mixing a little quinine into their gin, along with a spoonful of sugar and a dash of water, made for an effective antimalarial.
Since then, the refreshing drink has become a permanent fixture at garden parties and cocktail bars around the world, and we believe its enduring appeal is something that's definitely worth celebrating.
CLASSIC
A drink of satisfying simplicity, a Classic Gin and Tonic is nothing short of alchemical perfection. Simply fill a highball glass with ice and pour over 50ml Sipsmith London Dry Gin before topping up with premium Indian tonic water and garnishing with a wedge of fresh lime.
Remember, classic can still be creative; we'd suggest a Winter Gin & Tonic for a fruity twist on the Classic G&T as the evenings get darker. Combine 25ml Sipsmith London Dry Gin and 25ml Sipsmith Sloe Gin in an ice-filled highball glass, top up with Indian tonic water and garnish with an orange wedge.
ZESTY
Crazy for citrus? We know the Zesty Sippers out there will be thrilled with a Lemon Drizzle G&T. Pour 50ml Sipsmith Lemon Drizzle Gin into a highball glass that's filled with ice and top up with Mediterranean tonic water before garnishing with a fresh lemon slice.
Equally fruity, a Zesty Orange G&T features our delectable Zesty Orange Gin. This eye-catching orange bottle is one of our newest releases, in which sippers will recognise our award-winning London Dry Gin backbone, with orange blossom and citrus botanicals that are sure to excite our Zesty audience.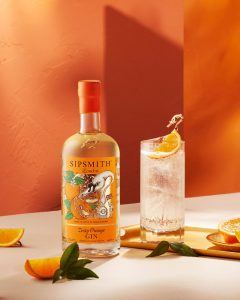 DARING
Daring Sippers know only too well that variety is the spice of life and, just like our talented Distillers, they love to experiment and innovate. A daring G&T, therefore, should feature our Limited Edition Chilli & Lime Gin and be garnished with fresh chilli for a hit of heat. Fill a tall glass with ice and add 50ml Sipsmith Chilli & Lime Gin and 150ml chilled Indian tonic water, before stirring to combine. For an even more adventurous approach, swap the tonic water for a fiery splash of ginger ale.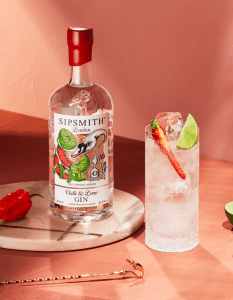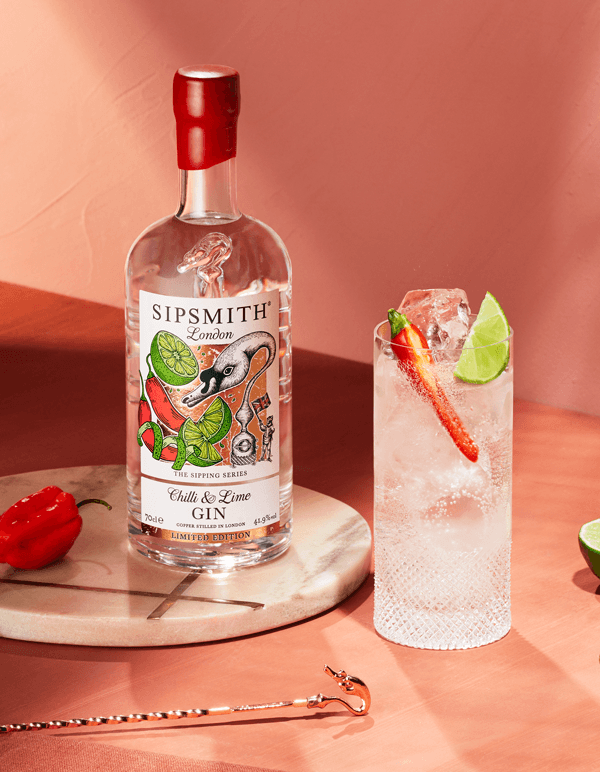 THE ULTIMATE JUNIPER-LOVERS' PRIZE FOR INTERNATIONAL G&T DAY (CLOSED)