Whether spending time at home together or raising a glass virtually to toast your amazing mum, you can make a range of delicious Mother's Day cocktails with our light, bright and zesty Lemon Drizzle Gin.
From gin-infused cakes and Mother's Day cocktails to expertly crafted and beautifully presented gifts, here are five ways to treat your mum this year. And with the warmer weather and brighter days of spring also on their way, we think our Lemon Drizzle Gin is the perfect way to mark the occasion. Perfumed with three zesty ingredients ­– vapour-infused lemons, sun-dried lemon peel and handpicked lemon verbena – this gin is a tantalising treat that works as well in a cocktail as it does alongside a slice of cake.
If you're after a sure-to-please Mother's Day present, here are five creative ways to give the gift of Lemon Drizzle Gin.
1. GIFT HER A BOTTLE
You could send your mum a bunch of beautiful flowers, but we know that the Zesty Sippers in our lives would really appreciate a bottle of delicious citrus gin.
While for those mums who fancy themselves as budding mixologists, our Triple Gin Mini Set comes with mini bottles of three of our award-winning spirits – Lemon Drizzle Gin, Zesty Orange Gin and, of course, our classic London Dry Gin.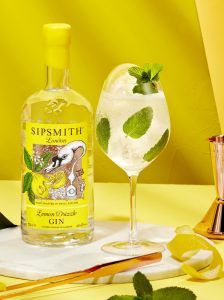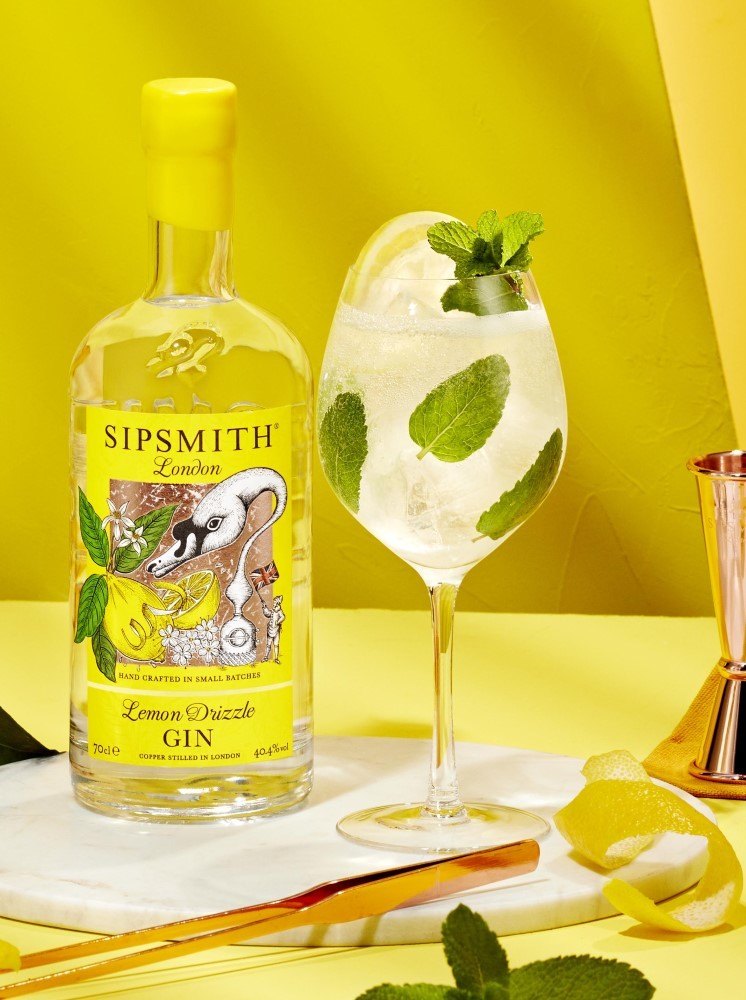 2. SHOW OFF YOUR BAKING SKILLS
When we first dreamed up Lemon Drizzle Gin for our Sipping Society members, we were inspired by the citrus gins of the 1950s and 60s, as well as Mary Berry's very best lemon drizzle cake. Therefore, we think it's only fitting that this deliciously citrusy gin pairs perfectly with cake – you can even add a ginny touch to the icing. But don't take our word for it – have a look at the Lemon Drizzle Cake that Great British Bake Off winner Frances Quinn created especially for us. Bake your own or share the step-by-step video recipe with your mum for a twist of kitchen inspiration. And to further indulge sweet-toothed family members, why not serve a slice alongside a Mother'sDay cocktail pairing – our Lemon Tart Flip is decadently topped with white chocolate.
3. CRAFT A MOTHER'S DAY COCKTAIL
If your skills lie in home bartending as opposed to baking, then start off your Mother's Day celebrations with a lovingly crafted cocktail.
A sparkling pairing of gin and Prosecco, the Lemon Drizzle 75 is a citrusy version of the classic serve that traditionally features London Dry Gin.
For more citrus cocktail inspiration, take a look at Our Favourite Lemon Drizzle Gin Cocktails and Our Five Finest Citrus Gin Cocktails, which feature a tantalising minty Lemon Drizzle Mojito and a refreshing splash of summer sun thanks to the Zesty Orange Spritz.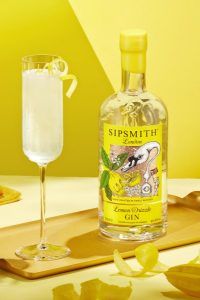 4. MAKE A DAY OF IT
What better way to celebrate Mother's Day than with a day out together at our London distillery? A gift voucher for two makes the perfect present for even the hardest-to-please mothers. Shop here.

5. AN EXPERIMENTAL PRESENT
For a gift that lasts beyond Mother's Day and promises to tantalise taste buds the whole year round, why not introduce your mum to our exclusive club? Members of the Sipping Society receive two experimental gins that have been tweaked and refined in our beloved 50-litre still, Cygnet. Bottles are sent out every two months in a beautifully presented box with recipes to inspire their cocktails creations.
Don't forget to take a photo of your Mother's Day cocktail creations and tag us @sipsmith so we can see your extra-special serves on social media.