From innovative improvisations to substitutes that will make your next serve extra special, don't let a missing gin cocktail ingredient get in the way of your enjoyment of our extraordinary gins.
No ice? Keep your cool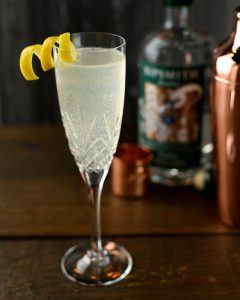 Ever found yourself seeking a refreshingly cool sip only to find your ice tray won't fit? If home-crafted meals are causing havoc with your freezer space, there is a simple solution: create a gin cocktail using chilled ingredients.
By keeping a bottle of Sipsmith London Dry Gin in your fridge you are only a few steps away from serving up an effortlessly cool – and deliciously effervescent – French 75. Stir together 35ml Sipsmith London Dry Gin, 20ml freshly squeezed lemon juice and 10ml sugar syrup in a cocktail shaker, before pouring into a chilled champagne flute or coupe and topping up with champagne, prosecco or soda water.
The next time you free up some freezer space, pop in a few wedges of lime, orange, grapefruit or peach. Frozen fruit segments are a great way to lower the temperature while boosting the flavour of your next gin and tonic.
No fruit? Grab a garden garnish
An orange wheel or lemon peel twirl can bring a welcome zesty zing to a range of gin cocktails, but if citrus fruit is missing from your kitchen counter, you can still add fragrant freshness with a handful of herbs. Basil, mint and rosemary are our go-to garden garnishes and we also use the leaves to infuse simple syrups and make scented serves such as a Rosemary Gin Fizz or a Gin Basil Smash. It's easy to grow your own, so you can be sure you'll never run out of these wonderfully aromatic ingredients.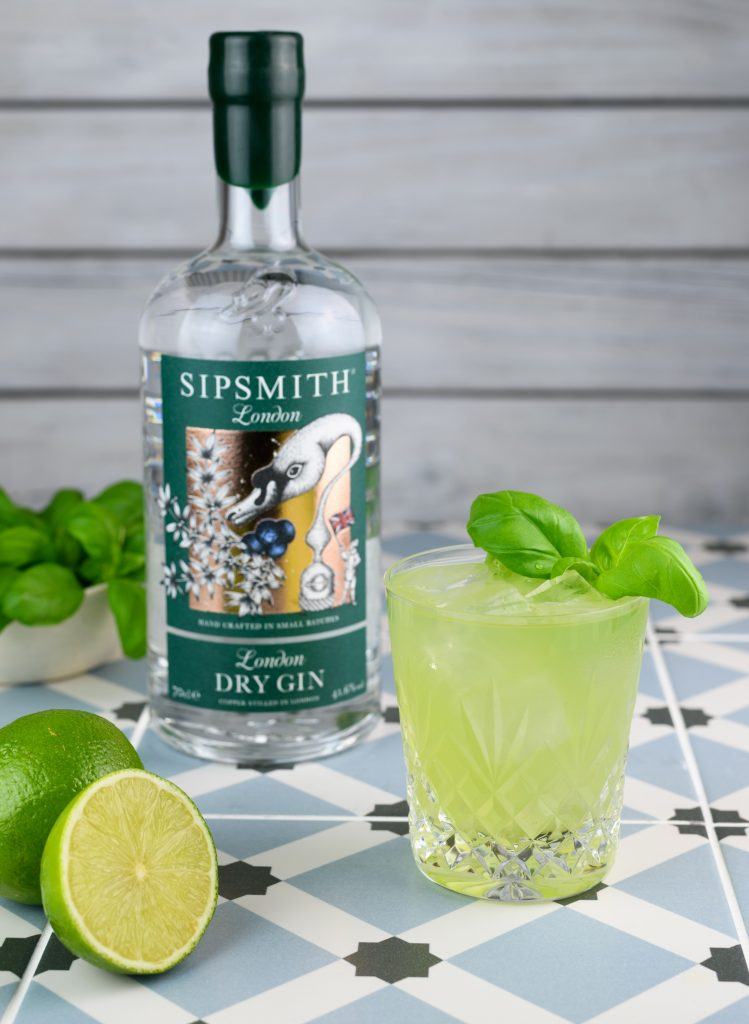 No sugar syrup? This gin cocktail ingredient keeps things sweet
Sugar syrup – also referred to as simple syrup – is easy to make and can be bottled and stored in the fridge for up to a month. If you don't have any prepared in advance, fear not – it's also possible to use honey or agave nectar. Try a Bee's Knees, in which 2 spoons of sticky honey give this Prohibition era sour a sweet twist, or replace the sugar syrup that features in a Sloe Gin Gimlet with agave nectar.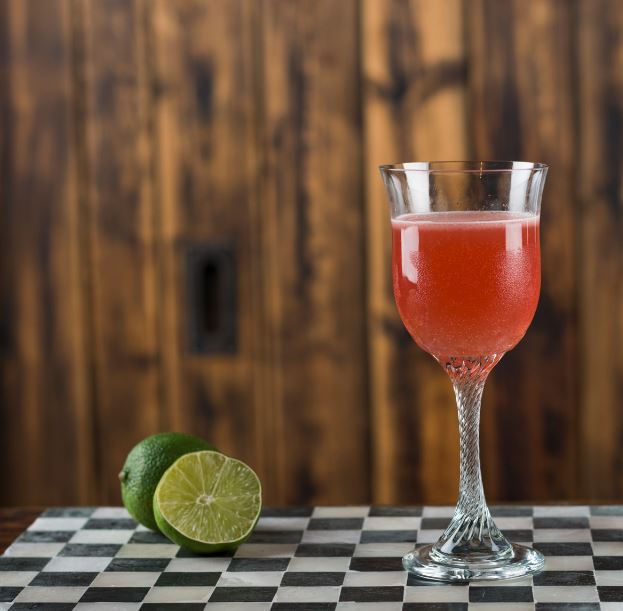 No vermouth? Swap in sherry
Yes, it's still possible to make a Martini or a Negroni without the vermouth; simply exchange this component for another aromatised or fortified wine. Or, to put it simply, that bottle of sherry you never got around to opening last Christmas. Dry white wine and even Japanese sake can also serve as vermouth substitutes.
In fact, sherry has been the inspiration behind some of our most-loved Sipping Society creations. In the past, members of our gin subscription service have had the chance to try our distillers' experimental drops including Tom & Berry Gin, which was rested in an Oloroso sherry cask, and a honey-soaked Beekeeper Gin.
For more ginspiration delivered straight to your door alongside suggested serves and recipe ideas, discover our Sipping Society today.