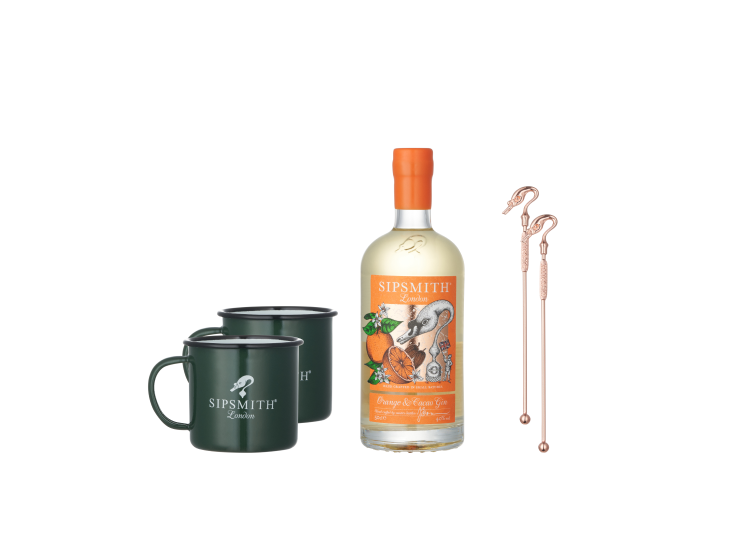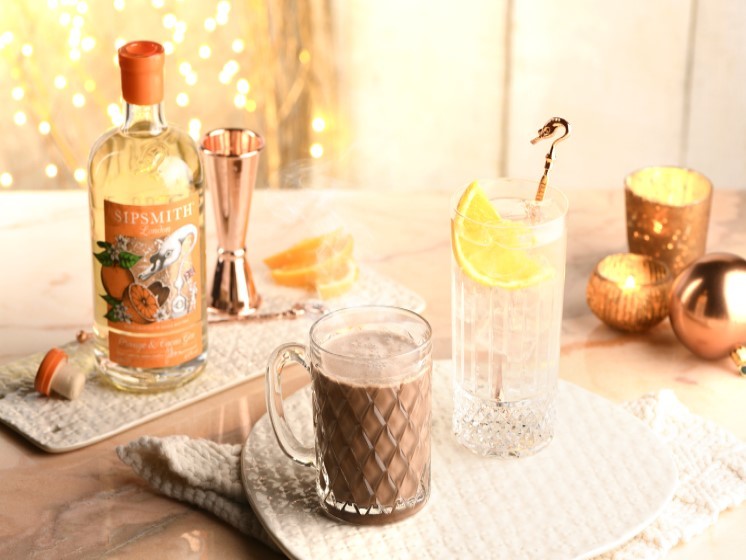 Orange & Cacao Hot Gin Bundle
We've pulled together everything you could need to enjoy the perfect boozy Hot Chocolate this Christmas, indulgently served with our Orange and Cacao Gin –  perfect to enjoy in the lead up to Christmas or on a chilly winters eve!
£40.00
The Nose
Gorgeous redcurrant and ripe winter fruits with stone-fruit almond.
The Palate
Cassis comes through with soft cherry hints and a rounded fruitiness.
The Finish
Velvety mouthfeel and balanced sweetness.
More Product Information
Upgrade your hot chocolate this winter with our Zesty Orange Gin. Resulting in a deliciously indulgent yet zesty warming sip.
Christmas just got zesty with Sipsmith – this year, we are smithing the season with an irresistible Zesty Orange Hot Chocolate. Crafted with 50ml of our deliciously citrusy Zesty Orange Gin for a taste of Christmas in a glass. All that's left is to smith your sip with your favourite toppings – ours are thick whipped cream and fresh orange zest.
Your Sipsmith Sloe Hot Gin Bundle includes one bottle of Sipsmith Orange & Cacao Gin, 2 Enamel Cups and 2 copper swan stirrers.
Try this delicious Zesty Orange Hot Chocolate recipe with your favourite sippers of choice, to be enjoyed on a chilly winters eve!
300ml milk
65g milk chocolate, crushed
50ml Zesty Orange Gin
Freshly whipped cream and grated orange zest, to garnish
​For this festive twist on the traditional hot chocolate, put a pan on the hob on a low heat, add the milk and the chocolate, then stir until it is piping hot and the chocolate has melted into the milk. Take off the heat and pour into a heatproof glass or mug, then add the gin and stir to combine. Garnish with a generous topping of whipped cream and a grate of orange zest.
Shop our gins
Sensationally sippable for every occasion.