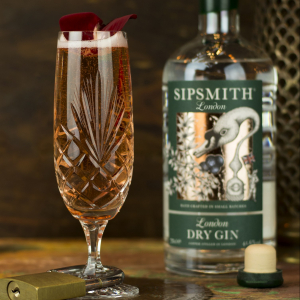 Indulgent chocolates, freshly shucked oysters, sweet strawberries. Outrageously good food and drink play a huge part in Valentine's Day and, for us at the Distillery, a few delicious gin drinks are the perfect way to get into the spirit of things. You can be sure love will blossom as you play Cupid with this collection of cocktails.
You're the Bee's Knees
Instead of sending a Valentine's Day card, you could make a gin cocktail to tell that special someone how you really feel about them. Combine 50ml of our London Dry Gin and two barspoons of honey in a cocktail shaker and stir until the honey has dissolved. Add 20ml of lemon juice and 20ml of orange juice, then fill the shaker with ice. Shake and strain into a chilled glass and garnish with a lemon twist. Finally, present your creation to someone who you think is the Bee's Knees.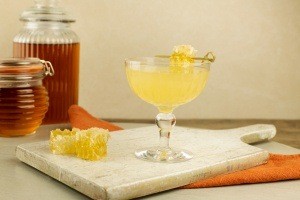 Brunch for your beloved
Impress the gin-lover in your life with a romantic brunch in bed, accompanied by a peppery Red Snapper. Fill a highball with ice and 50ml of Sipsmith London Dry Gin, a squeeze of lemon juice, 6 dashes of Worcestershire sauce, 3 dashes of Tabasco – depending how much you want to heat things up – tomato juice, celery salt and freshly ground black pepper. This drink is made in the glass, so you can focus your efforts on serving up something equally special to eat. Smoked salmon, anyone?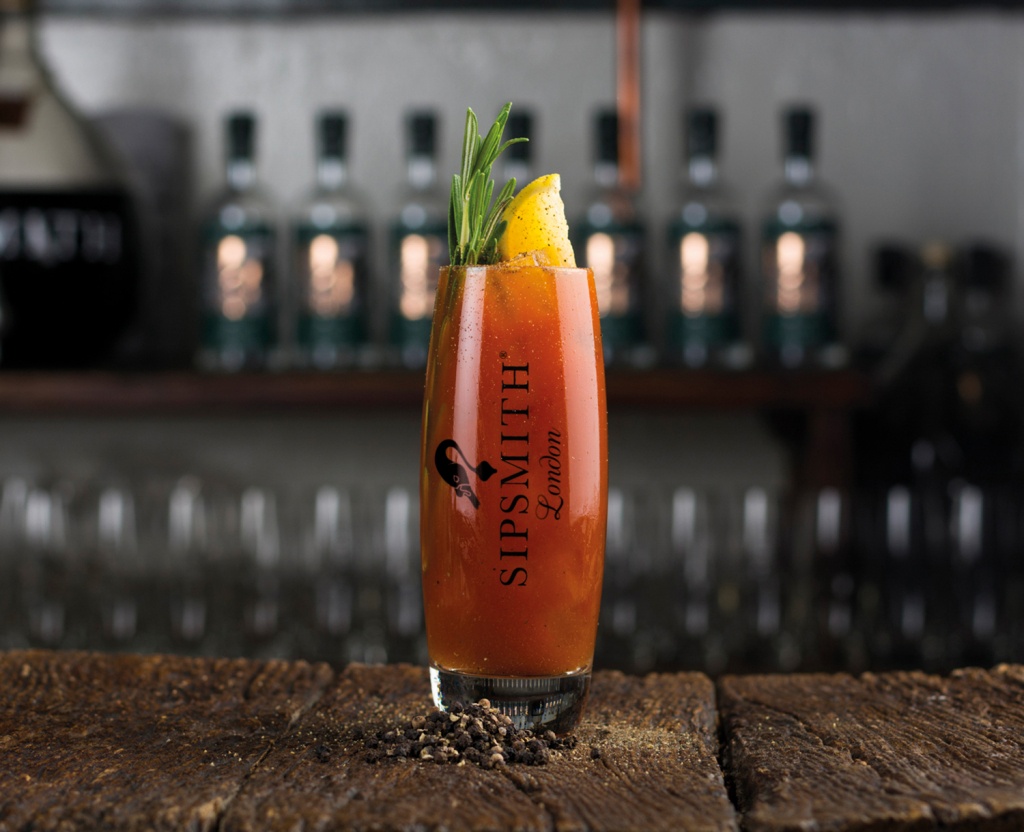 The key to a gin-lover's heart
With its reputation for romance, whisk your loved one away to Paris with this bubbly creation. Named after one of the city's most charming bridges – where couples hang padlocks engraved with their initials as a sign of their eternal love – the Pont Des Arts Fizz will add extra sparkle to your romantic celebrations. Combine 25ml of Sipsmith London Dry Gin, 10ml of freshly squeezed lemon juice and 5ml of sugar syrup in an ice-filled cocktail shaker. Shake and strain into a chilled flute or coupe and top up with pink Champagne.
Lady in Red
Add a passionate, rose-pink twist to the classic White Lady cocktail with sloe gin and raspberry syrup – which is effortless to make yourself. Combine 25ml of our London Dry Gin, 25ml of Sipsmith Sloe Gin, 12.5ml of lemon juice, 1 egg white and 1 barspoon of raspberry syrup. Shake, add ice and shake again before double straining the cocktail into a chilled glass. Add a little love heart to your Lady in Red by garnishing with a raspberry.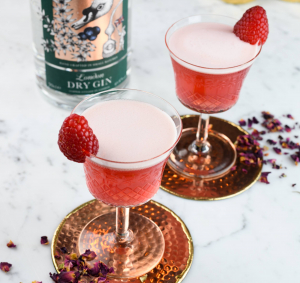 Whatever you have planned for the 14th February, make the moment extra special by mixing your love potions with Sipsmith London Dry Gin.