For a contemporary twist, you could garnish your G&T with a cucumber slice – or you could go one step further and craft your very own cucumber gin. Here's how to add a little cool to your next cocktail.
From citrus offerings like our Zesty Orange Gin and Lemon Drizzle Gin to the sensationally summery Strawberry Smash Gin, our distillers love adding a dash of fruit-infused inspiration to our classic London Dry Gin.

So, with all this enticing experimentation going on – not to mention the innovative bottlings we send to members of our Sipping Society – why have we never made a cucumber gin? Because it's effortlessly easy to make this sensational sip at home. All you need is a bottle of Sipsmith London Dry Gin and a cucumber or two. Read on for our recipe and a cocktail guaranteed to help you keep cool when it's warm outside.
AN EFFORTLESSLY EASY INFUSION
Watch the how-to video on Instagram here.
You'll need:
1 cucumber
70cl Sipsmith London Dry Gin
Cut a cucumber into thin slices and place them in a jar. Pour your Sipsmith London Dry Gin into the jar then close the lid and leave it in the fridge overnight. (The biggest mistake you can make when infusing gin at home is thinking you can get away with a low-quality gin.)
The following day, strain the gin back into your bottle and there you have it – a delightful cucumber gin that works wonders in sparkling spritzes or wonderfully refreshing gin and tonics. This will keep for a few weeks in the fridge. You can also create more or less, simply scale the recipe to suit.
Now, craft a sensationally refreshing Lemon & Cucumber Highball with your creation:
We've teamed up with our friends (and fellow B Corp) Riverford once again to make a cocktail that will allow your cucumber gin to really come to the fore – introducing a Lemon & Cucumber Highball.
You'll need:
50ml cucumber-infused gin
150ml soda water
lemon wedge
cucumber slice and mint spring, to garnish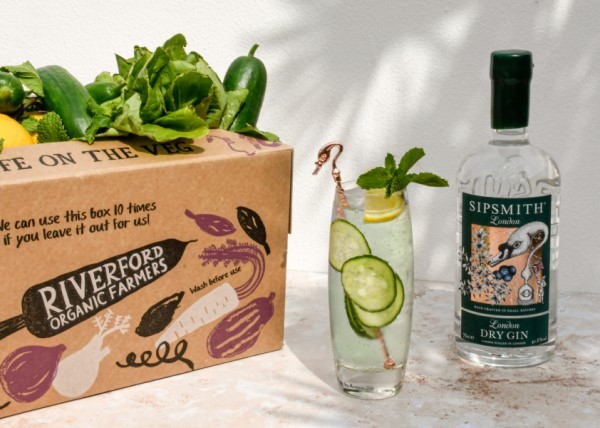 Combine the cucumber-infused gin and the soda in an ice-filled highball glass. Gently squeeze the lemon wedge into the drink and drop it in, before garnishing with a cucumber slice and a mint sprig. Stir once or twice with a barspoon or drinks stirrer before serving.
Watch the how-to video here.
MORE INGREDIENT INSPIRATION
Captivated by your cucumber gin? Then rustle up a rhubarb gin in order to make the most of this candy-pink spring-summer ingredient. Or how about crafting another quintessentially British spirit by making a sloe gin with foraged berries?

Now it's time to discover how our uncompromisingly handcrafted London Dry Gin is also perfectly complemented by a range of flavourful homemade gin syrups.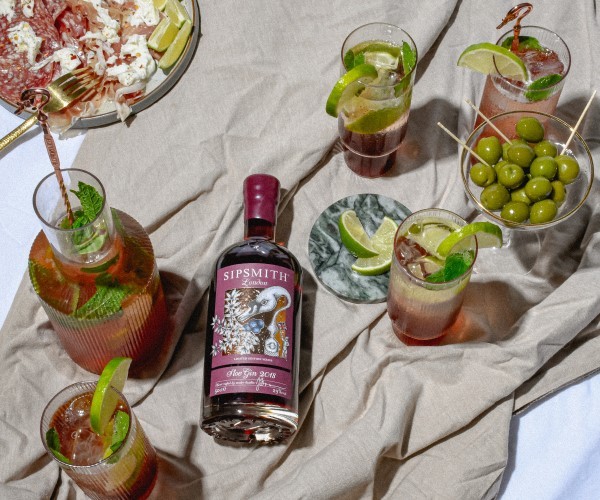 Make use of seasonal fruits and add spices and herbs for an extra twist – from juicy peaches to fragrant rosemary, which can be used to make a sparkling Rosemary Gin Fizz.
Be sure to share your gin and cucumber cocktail creations with us on social media @sipsmith. We love seeing what you're sipping this summer.