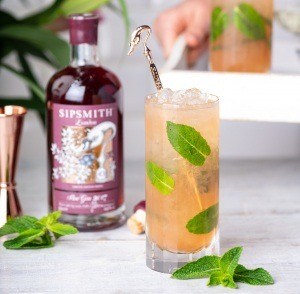 White rum may be traditional, but gin is in: this summer, learn to make the perfect gin Mojito.
The Mojito is one of those drinks that feels like an exotic holiday in a glass; little wonder that the classic cocktail has enjoyed soaring popularity in recent years. The combination of lime and mint is the Mojito's signature, as is its proportion of white rum—but unless you've got flights to Cuba booked, it's worth giving the serve a ginny makeover.
Enter the gin Mojito. The spirit is, as it turns out, a natural in this serve: its juniper and herbaceous edge give this refreshing cocktail some additional depth and complexity (and if you opt for a flavoured gin, the opportunity to experiment only increases). Read on for our expert guidance for mastering the Mojito cocktail at home—and find our favourite version of the gin cocktail recipe below.
CRUSH YOUR ICE
One of the most important considerations when making this gin cocktail? Your ice. This drink hails from steamy Havana and is built to cool you down during even the most sweltering summer afternoons. That means you'll need crushed ice—and copious quantities of it. Luckily, you don't need a fancy contraption to make it at home: simply freeze your own ice, wrap the cubes in a clean linen towel, and gently crush using a mallet, heavy saucepan, or other weighty kitchen implement.
CHURN – GENTLY
While many Mojito enthusiasts take great pleasure in the muddling process—it's a fun, hands-on technique designed to release ingredients' most vivid flavours and essential oils—it often leaves rather unpalatable results (you know you've gone too far when your drink looks more like a green juice than a cocktail). Rather than pounding your mint leaves into submission, gently churn the ingredients with crushed ice to encourage them to release their zippy, refreshing aromatics—and to avoid ending up with a glass full of green pulp.
EXPERIMENT WITH YOUR GINS
Though the Mojito is historically made with white rum, precedent doesn't mean you shouldn't experiment. Gin happens to add a wonderful, botanical depth of complexity to the serve. Given the range of delectable, flavoured gins that are now available, you also have more room to play than ever. Use a base of Sipsmith Lemon Drizzle Gin to add a delectable, lemon-lime profile to your Lemon Drizzle Mojito, keep it classic with our London Dry Gin or opt for Sloe Gin to make a ripe, fruit-led Sloe-jito. The options for customising this gin cocktail are almost endless.
Lemon Drizzle Gin works deliciously in a gin mojito.
15ml lemon juice
15ml lime juice
20ml sugar syrup
8-10 mint leaves (plus more to garnish)
Soda water
Lemon twist (to garnish)
Add Sipsmith Lemon Drizzle Gin, lemon juice, lime juice, sugar syrup and 8-10 mint leaves in a glass. Churn with crushed ice. Top with more crushed ice and soda water, and garnish with mint leaves and a lemon twist.
Add all of the ingredients into a highball with crushed ice. Churn to mix the mint through, and garnish with a sprig of mint.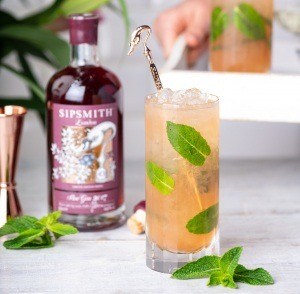 LONDON DRY GIN MOJITO
Keep it classic with our award-winning London Dry Gin. To make this ginny twist on the Cuban classic, you'll need:
20ml Lime juice
10ml Sugar syrup
6-8 Mint leaves
Ginger ale, to top
Mint sprig, to garnish
Build in the glass; combine all ingredients with a small amount of ice in a highball glass, slapping the mint in your hand (a technique which expresses the oils in the leaf without destroying it). Swizzle with a stirrer or bar spoon and fill to the top with ice (crushed works best), then top up with ginger ale. Garnish with a mint sprig, sip and enjoy!
Looking for more ginspiration? Find us on Instagram @sipsmith for a library of cocktail ginspiration, or click below.